Books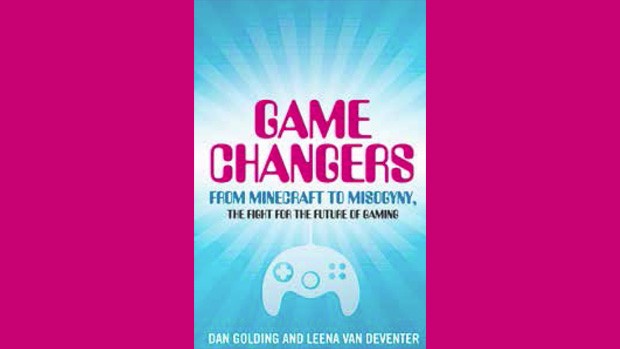 Published on March 14th, 2016 | by admin
Game Changers
From Minecraft to Misogyny, The Fight for the Future of Gaming
'This is no f*cking way for someone to live. I can't even let myself wish for my old life back because of how crushing that is. I'll never get my safety back. I'll never get my privacy back.' – Zoe Quinn
Game Changers examines the gaming scene's evolution from the hobby of boys in stuffy bedrooms to a popular pastime for anyone with a smartphone. Gaming's sudden explosion into mainstream society has made purists fear that their territory is being threatened and led to recent headline-making controversies around online aggression. Predominantly male 'trolls' have targeted women and others online who've spoken out against sexual harassment in this boys' club industry, as well as misogyny and lack of representation in many of the most popular games.
Game Changers puts these conflicts under the microscope, both at home and abroad. The authors – well-known figures in the Australian gaming industry – speak with key players in their community. Exclusive interviews include a reformed troll and the two women at the centre of the Gamergate abuse: Anita Sarkeesian and Zoe Quinn. The harassment Sarkeesian and Quinn have endured has been so horrific that it drove the United Nations to ask the pair to lead a panel discussion on the 'rising tide of online violence against women and girls'. Neither woman has been able to live at a fixed address since Gamergate broke in 2014.
In Game Changers Golding and van Deventer use their extensive experience in the gaming industry, both as players and professionals, to examine how gaming culture is growing, diversifying and changing for the better.
About the Authors Dan Golding is a critic and academic, and the director of the Freeplay Independent Games Festival. He holds a PhD from the University of Melbourne, and is a lecturer in Media and Communications at Swinburne University of Technology.
Leena van Deventer is a game developer and writer from Melbourne. She is a co-director at WIDGET (Women In Development, Games & Everything Tech), a not-for-profit organisation aimed at helping women game developers and women in IT. Leena loves play in many diverse forms, making time for pervasive, street and board games as well as videogames in her free time.
Publication date: March 2016 Category: Non-Fiction Format: 234 x 153 mm Extent: 272 pages RRP: $29.99 paperback ISBN: 9781925344509