Games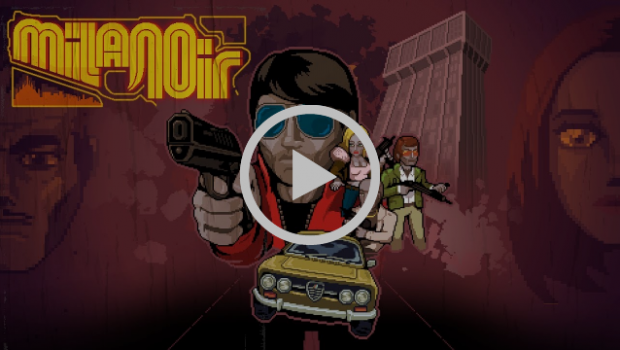 Published on June 9th, 2017 | by Admin
Gambitious Digital Entertainment To Publish Milanoir, Italo Games' 1970s Crime Film Action Game
Amsterdam & Milan – June 9, 2017 – Gambitious Digital Entertainment has announced it will publish independent developer Italo Games' Milanoir, a pixel-packed action game inspired by the masterpiece Italian crime movies of the 1970s. The title is expected to launch later this year on Windows PC.
Set in the violent underbelly of Milan, Milanoir is a story of greed, betrayal and revenge that plays off classic films like Caliber 9 and Almost Human. Sneak, choke and shoot through the seedy criminal underworld and survive breathtaking vehicle chases to evade and eliminate those standing between you and the man who framed you. Milanoir's pixel art aesthetic paints the unforgiving city of Milan in bright and bloody detail with a funky '70s-style soundtrack to cement the tone of the era.
Milanoir will be playable at E3 later this month at Gambitious' press area inside the Devolver Indie Picnic area across from the Los Angeles Convention Center's main entrance. For more from Milanoir as it develops, visit www.MilanoirGame.com, and follow the title on Facebook and @MilanoirGame on Twitter.
Game Features:

• CRIME & VIOLENCE: A sordid story of betrayal and greediness. A homage to the Italian masterpiece crime movies of the '70s such as Caliber 9 and Almost Human. Stay alive, trust no one…
• FUNKY '70S SOUNDTRACK & AMAZING PIXEL ART GRAPHICS: Enjoy the streets of Milan from a new, high-quality pixelated perspective! Immerse yourself in a groovy '70s atmosphere.
• ARENA MODE: There's no escape from death, but more killings means more time…
• 2P LOCAL COOP MODE: The Guy in Blue joins the Guy in Red to face a common enemy.