Games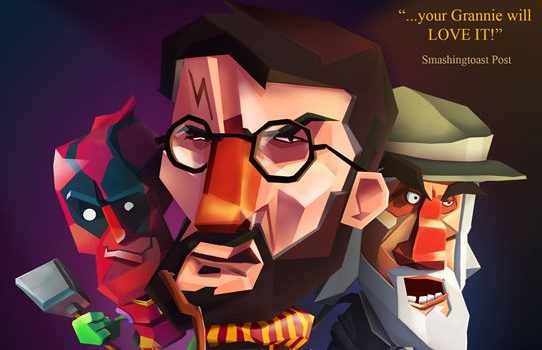 Published on May 24th, 2017 | by Admin
Gambitious Digital Entertainment To Launch Vile Monarch's Insult Battle Game 'Oh…Sir! The Hollywood Roast' On May 31st
Amsterdam – May 23rd, 2017 – Gambitious Digital Entertainment has revealed that independent developer Vile Monarch's new irreverent insult dueling game, Oh…Sir! The Hollywood Roast, will launch on May 31 for Windows PC, Mac, Linux, iOS and Android.
A star-studded spinoff of the infamous insult 'em up Oh…Sir!! The Insult Simulator, Oh…Sir! The Hollywood Roast cobbles together a jumble of focus group-tested pop culture icons and references to create new characters and film sets with which to battle. String together combo chains of discourteous dialogue to verbally beat down your scene partners for top billing in single-player or online and local multiplayer.
True to modern moviemaking, Oh…Sir! The Hollywood Roast takes the series in a dark direction, with gritty new features like an expanded career mode, character creation tools and controller integration. The script has been rewritten a dozen times by heavy-handed executives to ensure that Oh…Sir! The Hollywood Roast offers twice the vocabulary of its predecessor. The producers have also recast and redesigned the scoring system for more engaging fights while introducing a hot new charged comeback mechanic that lets players drop the final curtain on each other with dramatic effect.
Oh…Sir! The Hollywood Roast will launch on May 31st, and as an added bonus the original cult classic, Oh…Sir!! The Insult Simulator, will launch on PS4 on May 30th and on Xbox One in sometime in June. For the latest updates until then, please visit http://store.steampowered.com/app/575330 and follow us on Twitter, @GambitiousInc and @VileMonarch.