Films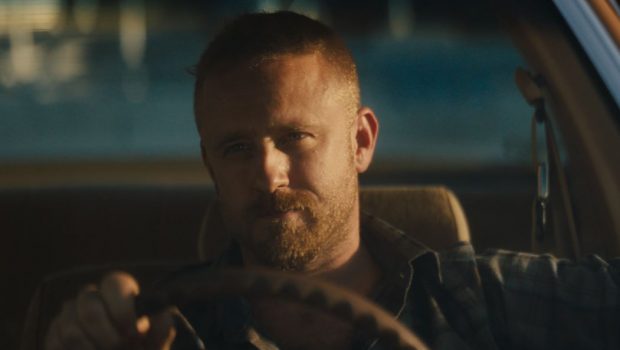 Published on March 30th, 2019 | by Carina Nilma
Galveston – Film Review
Reviewed by Carina Nilma on the 16th of March 2019
Icon Films presents a film by Mélanie Laurent
Screenplay by Jim Hammett based on 'Galveston' by Nic Pizzolatto
Produced by Patrick Daly, Tyler Davidson and Jean Doumanian
Starring Ben Foster, Elle Fanning, Beau Bridges, C.K. McFarland, Lili Reinhart, Anniston Price, and Tinsley Price
Music by Marc Chouarain and Eugenie Jacobson
Cinematography Arnaud Potier
Edited by Guerric Catala
Running Time 93 minutes
Rating MA15+
Release Date the 4th of April 2019
While best known for her roles in Inglourious Basterds (2009) and Beginners (2010), French actress Mélanie Laurent is also an accomplished filmmaker. She directed the French films Breathe (2015) and Diving (2017) herself. Galveston marks her English‑language directorial debut. It tackles the story of two fugitives on the run who are looking for better lives for themselves. One is an ex-hitman dying of lung cancer and the other is a young would-be prostitute. It is a slow burning film that puts two damaged people into each other's path to examine the results.
Rather than wasting time with exposition, the script by Jim Hammett (True Detective), prefers to drop breadcrumbs to build its story. Within three minutes of meeting Roy Cady (Ben Foster), we discover that he is dying but unwilling to tell anyone. His mob boss, Stan (Beau Bridges), sets him up and tries to have him killed, only for Roy to escape with Raquel aka Rocky (Elle Fanning). She is a victim of being in the wrong place at the wrong time. As they make their escape, Rocky requests one pit-stop. She urges Roy to save her three-year-old sister, Tiffany (twins Anniston and Tinsley Price), which of course is both unexpected and complicated. The threesome's escape sees them bound for Roy's hometown of Galveston, Texas, but their past misdeeds soon catch up with them.
Do not let this adaptation of Nic Pizzolatto's first novel fool you. Galveston is surprisingly terse and prefers to use its visuals to stir our emotions. Cinematographer Arnaud Potier (5 to 7, 2014) ensures its quiet moments look both bleak and beautiful. His combination of widescreen shots and having the characters backlit creates a palpable mood and atmosphere. Despite being set in the 1980s, the film's tone is comparable to a pulpy noir movie. There is no glamour or dorky fun here. The bleakness is especially apparent as it switches from the characters on the road to holding up in a skeevy motel, and then to a seven-minute climactic scene filmed in one-shot that is both rigid and disquieting.
Ben Foster portrays a complex and ill-natured character, but one that is sorely repetitive in the tropes department. Roy is an edgy bad guy with a concealed soft spot who must decide whether he can and wants to help the young woman in his life. The dilemma stands even though the woman is a stranger that he accidentally involved in his mess. His rugged exterior and gurgly accent makes for an archetype we have seen numerous times before. While Foster is pretty good at playing these types of characters (see Leave No Trace, 2018), he is not charming enough to complete that redemptive arc.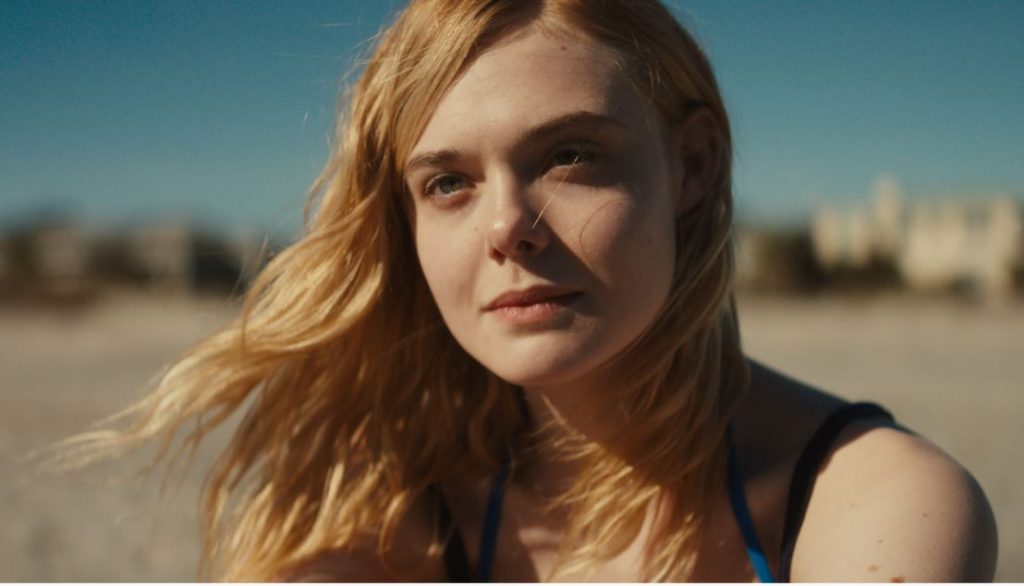 Elle Fanning attacks her portrayal of Rocky with a spectrum of emotions. She switches from fear and anxiety to naivete, warmth and hope. Rocky merely wants the best for her little sister because she never had any opportunities herself. Although Rocky is let down by the fact that we do not receive enough of her arc to connect with her character's story. There are additional side characters here to flesh out the plot but they are barely noticeable. The exceptions are a hotel manager named Nancy (C.K. McFarland) and Lili Reinhart as the grown‑up Tiffany who helps conclude Roy's story.
Galveston's thin story and characters make it difficult to stay engaged. However, Laurent's film also has moments of style and allure, predominantly in its cinematography and tone, which feel refreshingly original. Since the film clocks in at a tight 93 minutes it doesn't outstay its welcome either. In being unfamiliar with the original source material, it is hard to compare the two, but fans of Pizzolatto's work will draw some pleasure out of the film.
Summary: Galveston's thin story and characters make it difficult to stay engaged.