Interviews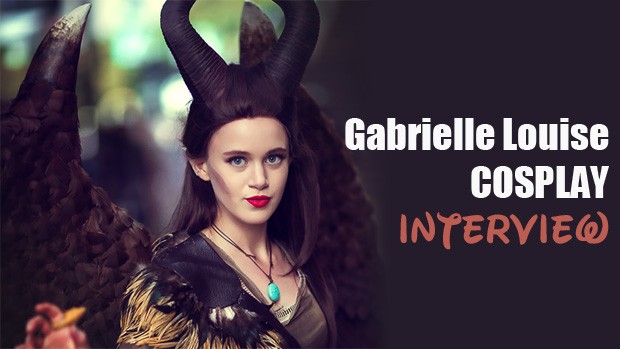 Published on January 24th, 2016 | by admin
Gabrielle Louise Cosplay Interview … More magical than maleficent!
Impulse Gamer recently caught up with Australia's very own Gabrielle Louise Cosplay, pin-up girl, model, cosplayer and self-proclaimed geek. Welcome to Impulse Gamer Gabrielle (aka Gabrielle Louise Cosplay)… so tell us how you became involved in cosplay?
Glad to be here! I became involved in cosplay about 4 years ago before I moved to Brisbane. My partner and some friends decided to go to Supanova and we all dressed up for the occasion. Such my love for the hobby and most importantly a new way of expressing my need to create beautiful things begun.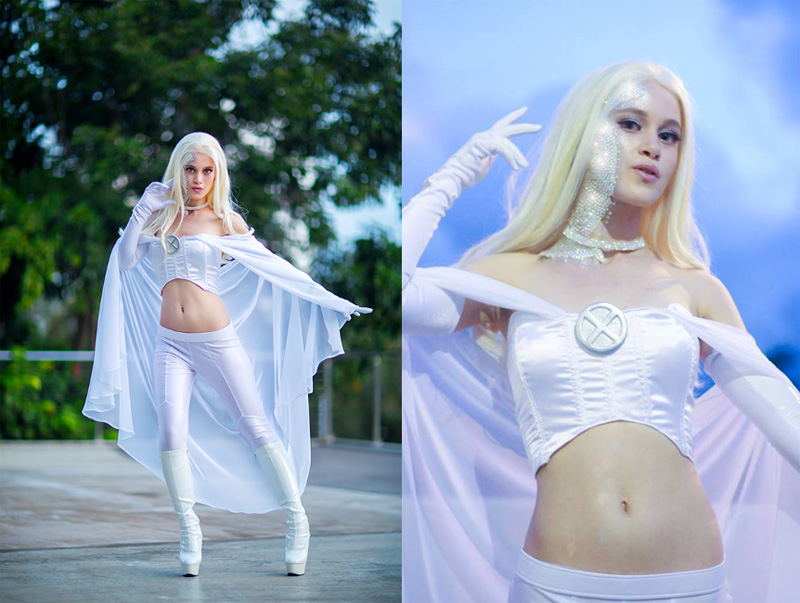 Lorenzo So Photography (left), Haggard Clint (right)
Tell us who was your first cosplay character and what drew you to them?
My first cosplays included a rendition of Harley Quinn and Ed from Cowboy Bebop. Both costumes will not be removed from the depths of my storage boxes but they still remind me of the number one rule of cosplay… always have fun! What drew me to these characters was, at the time, the simplicity of their costumes but also their adorable personalities.
How long does it take to create a costume?
Since cosplay is still only a hobby for me, the creation of my costumes is drawn out over a long period of time in order to save money, time and to make sure my costume research is solid. Maleficent, for example, took about 6 months to create on and off. This included researching the costume, gathering screen accurate fabrics, sculpting, moulding, sewing, making accessories and then making the wings.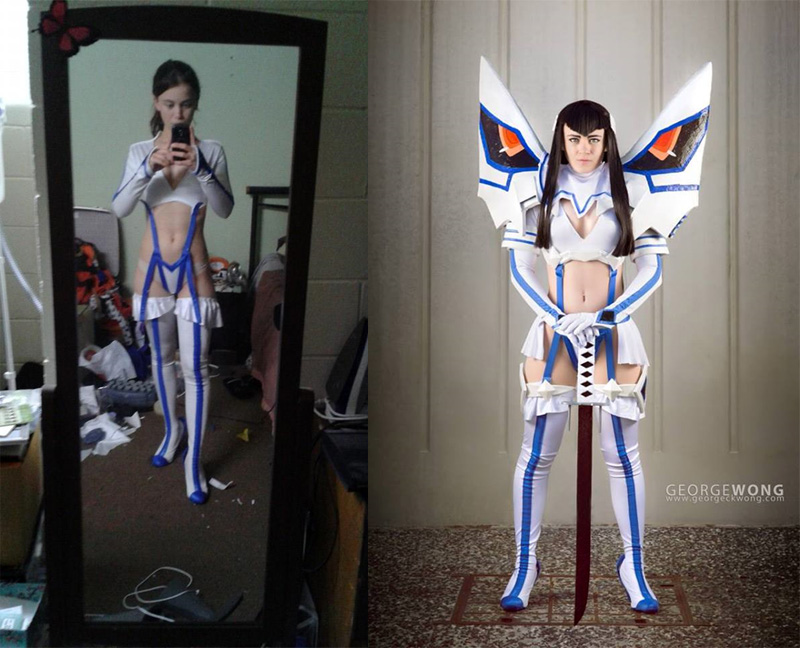 George Wong Photography (right)
What's been your most difficult costume so far?
My most difficult costume so far was Lady Satsuki, I am still not happy with her and want to remake her out of latex sometime in the future. The way her costume sits defies human anatomy and gravity to the nth degree and is a challenge. I really want to overcome again after my first experience with the costume.
Your Maleficent is amazing and brilliant, will you be revisiting this character at any cons?
Thank you very much! Maleficent is by far the crown jewel out of all my cosplays so far and I really want to re-wear her again for a proper shoot and for another convention. I will be revisiting the character again this year but I will be making another one of her outfits, the snakeskin cowl and gradient dyed velvet costume to be exact! I fell so much in love with making all the little details for her first costume that I just have to make more!
If someone gave you unlimited funds, which character would you create and why?
If someone gave me unlimited funds they would find me rushing straight to Barnes to gather supplies to make my dream costume, The Angel of Death from Hellboy 2. This character is beauty and horror all wrapped up neatly in a SFX makeup artists dream! A challenging character that would really test my artistic skills.
What other cosplayers do you look up to?
This is a hard question, I don't really look up to cosplayers as much as I look up to other artists.
Tell us your funniest con story?
Crying when I met Yaya Han. Don't ask me why. I have no regrets.
What's the geekiest thing you own?
Geekiest thing I own is a custom Furiosa Pop Vinyl that my partner made for me for Christmas, I don't collect much geek gear but if I did this would top it! Except for my photograph with Stan Lee and the Stan Lee pop vinyl he signed!
What about the geekiest thing you would LIKE to own?
The geekiest thing I would like to own would probably be something used on the set of one of my favourite films. This or an original piece of Burlesque history, I consider this geeky.
Where do you get your cosplay inspirations from?
Watching movies, reading about costumes, feeling like I need to make something gorgeous and various other muses within my life.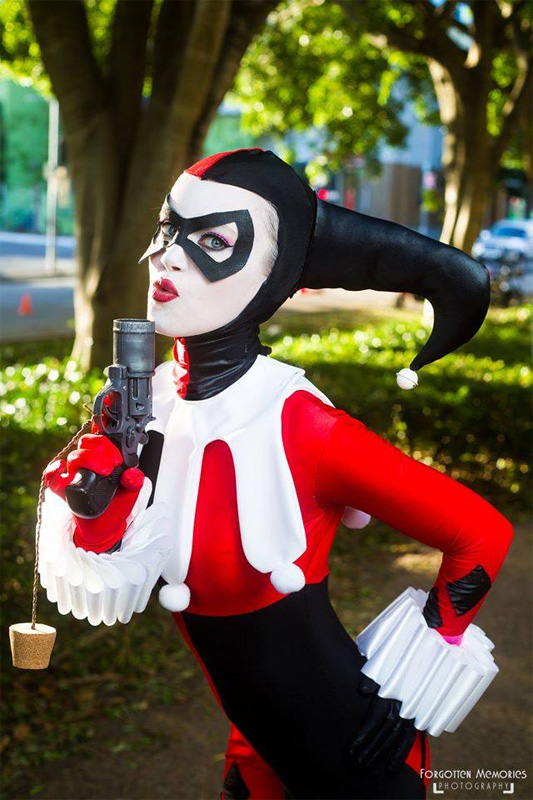 Forgotten Memories Photography
For people wanting to get into cosplay, what advice would you give them?
My advice is go for it. Fear and doubt holds people back a lot and being able to push through these makes life worth living.
Besides cosplaying, what else do you get up to Gabrielle?
A great deal many things, I have work and uni but I also love makeup/sfx makeup, modelling and burlesque. Cosplay does hold me back from enjoying a few of these things so I am easing up on cosplay this year, but not entirely.
What are you most looking forward to for the rest of the year?
I am looking forward to a great deal many things this year! But in relation to cosplay, probably making my new Maleficent costume. She seems to cater to my creativity as well as my lust for all things glamorous!
To follow Gabrielle, visit her Facebook Page at https://www.facebook.com/gabbylougrenade/