Games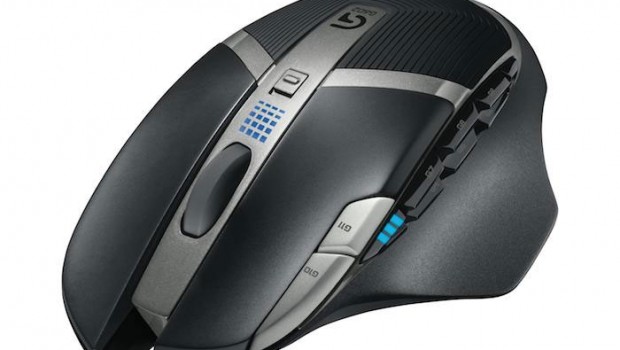 Published on February 7th, 2014 | by Admin
G602 Wireless Gaming Mouse Review
Summary: Easy install, great responsiveness, the G602 Wireless Gaming Mouse is definitely a pro when it comes to gaming!
G602 Wireless Gaming Mouse
Distributor: Logitech
Device: Mouse
Cost: $99AUD
Reviewer: James Wright
The Logitech G602 is a very impressive looking gaming mouse that looks like something out of a science fiction movie with its stylish design and button layout. More importantly, Logitech have actually designed a very useful and reliable mouse for gamers with a few little tweaks here and there to make your gaming experienced almost flawless. Best of all, the G602 is wireless and is quite affordably priced at $99AUD (Jan 2014) which makes it the perfect weapon to get your game on.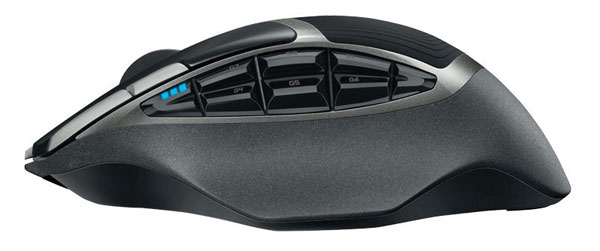 Features
Battery life
Wireless gaming technology
11 programmable controls
Delta Zero™ sensor technology
In-game sensitivity switching
Performance/Endurance modes
Intuitive, comfortable design
Ultra-durable build
Easy-to-use setup software
The biggest feature of the mouse is its wireless capabilities and its unparalleled accuracy with a tracking resolution between 250 to 2500 DPI. The mouse also is quite comfortable to use and very ergonomic, especially for right-handers. I also love the inclusion of the thumb rest on the left side of the mouse which makes perfect sense. Your thumb should be part of the mouse, not resting on the mouse bad. The mouse also has a plethora of buttons with 11 programmable buttons that can be setup for a variety of in-game macros via the Logitech Gaming Software.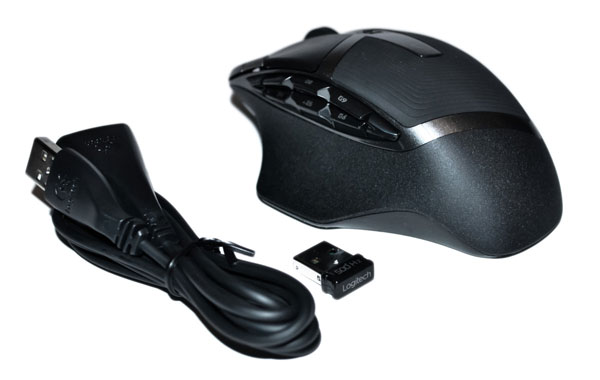 On the left of the mouse, just above the thumb rest, there are six buttons labelled G4 to G9 which is where you would setup your macros. Sensitivity can also be tweaked on the fly with two buttons next to the left mouse button. In terms of sensitivity, the player can see this via the LED lights which shows which sensitivity they have chosen via its bars. In relation to buttons, the mouse is quite responsive with its primary switches rated at around 20 milli0n clicks. As a result, the mouse will probably outlast your current gaming rig.
Underneath the mouse, there is a power button and its powerful 3500 DPI LED sensor. The mouse is also powered by two AA batteries and thankfully it comes with 2 preinstalled batteries. The mouse does support two "energy" modes which includes performance and endurance. This is made evident to the user by the blue (performance) or green (endurance) LED's on the mouse.  Also on the bottom of the mouse, it has polytetrafluoroethylene feet for low friction which also makes it glide better.
Endurance is for surfing the net or "work" and "performance" is for accurate gaming. You can even remove one battery to adjust the weight and balance of the mouse but you will lose the "250" hours of battery life. When the LED starts to flash, this means that the battery or batteries need to be replaced which is a handy feature as you don't want to be caught without a spare battery in the heat of battle.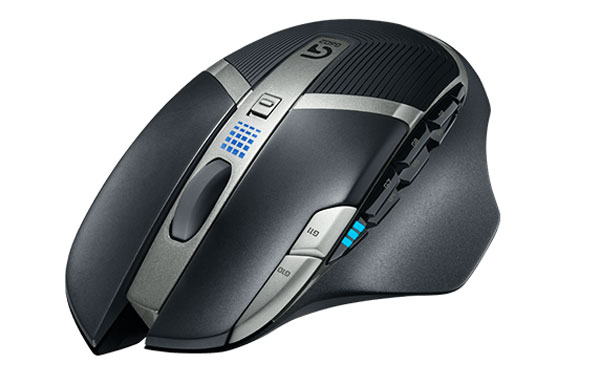 SPECIFICATIONS
Part Number
910-003930
Warranty Information
3-year Limited hardware warranty
System Requirements
Windows® 8, Windows 7 or Windows Vista® Mac OS® X 10.6.8 or higher Powered USB port Internet connection and 100MB hard drive space (for optional software download)
Platform Compatibility
Windows® 8, Windows 7 or Windows Vista® Mac OS® 10.6.8 or higher
Package contents
Mouse Wireless receiver Receiver extender cable 2 AA batteries, pre-installed User documentation
Technical Specifications
Tracking Resolution: 250 – 2,500 dpi Max. acceleration: >20G*Max. speed: up to  2 meters/second (80ips)*
* Some profile settings require Logitech Gaming Software, available at www.logitech.com/downloads.
Responsiveness USB data format: 16 bits/axis USB report rate: Up to 500 reports/second
Glide Dynamic coefficient of friction – Mu (k): .09* Static coefficient of friction – Mu (s): .14*
*Tested on wood-veneer desktop.
Durability Buttons (Left / Right): 20 million clicks Feet: 250 kilometers
Battery Life and Wireless Performance mode: up to 250 hours*Endurance mode: up to 1440 hours*Wireless range: 3 meters**
*Battery life may vary based on user and computing conditions. **Actual wireless range will vary with use, settings and environmental conditions.
Installation is also quite easy and once you have connected the 2.4Ghz receiver to your PC, Windows should automatically detect the mouse. However if you want to tweak the mouse, you do need to install the optional Logitech Gaming Software which allows you to assign macros to the buttons on the mouse and adjust the sensitivity. The mouse even supports an automatic game detection which has a set number of custom profiles for various games.
In terms of performance and accuracy, the G602 is extremely accurate thanks to the Delta Zero sensor technology which also curves the drain on battery. According to Logitech the mouse boasts around 250 hours of wireless gaming, whereas Endurance is up to 1440 hours. Depending on the sensitivity level, the mouse really makes a difference when playing first person shooters and MMORPG's like World of Warcraft and yes, I still play that game. The mouse also has slip resistance grip and it doesn't mark that much either.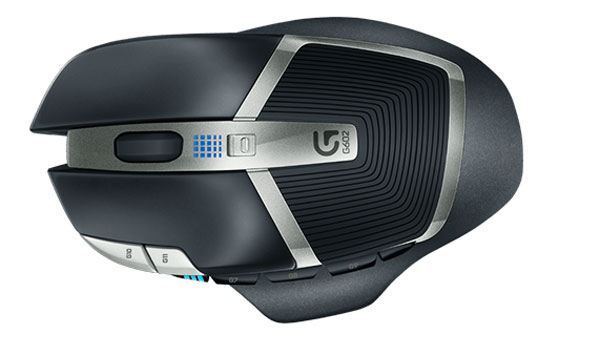 Final Thoughts?
Overall, the G602 is a very powerful and accurate wireless mouse from Logitech that we could happily recommend to gamers who want to go wireless without the diminished accuracy that is sometimes associated with this technology. Easy install, great responsiveness, the G602 Wireless Gaming Mouse is definitely a pro when it comes to gaming!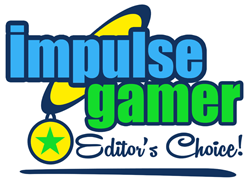 For more information, please visit – http://gaming.logitech.com/en-au/product/g602-wireless-gaming-mouse