Hardware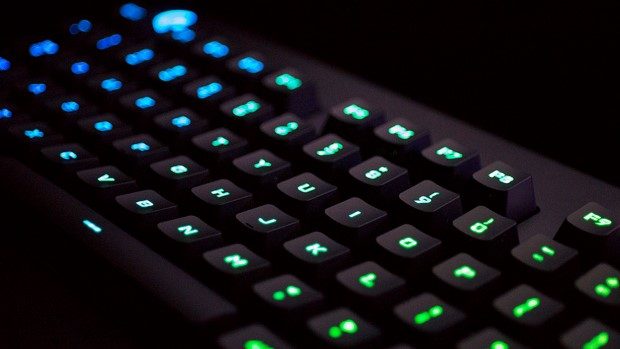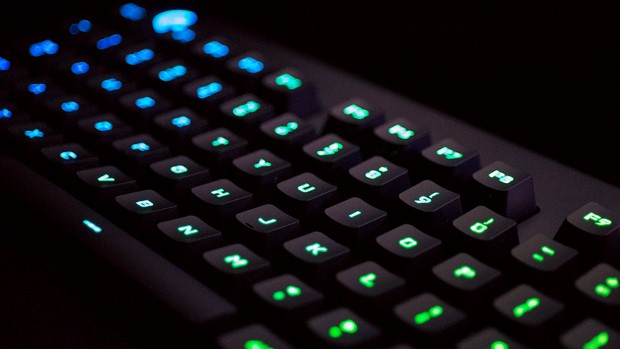 Published on October 18th, 2016 | by James Wright
G213 PRODIGY GAMING KEYBOARD REVIEW
Summary: The G213 Prodigy Gaming Keyboard gives gamers on a budget an affordable alternative.
The new G213 Prodigy Gaming Keyboard by Logitech has been designed for gamers who are on a budget and unlike standard home and office keyboards, this unit is 4 times faster when it comes to key strokes. This means that when the action heats up on the battlefield, you'll have a faster response time when dealing with the enemy, including macros and accessing other in-game information. It's also a full size keyboard that measures at 218mm x 452mm x 33mm with a weight of 1000 grams plus a 1.8 metre USB cable.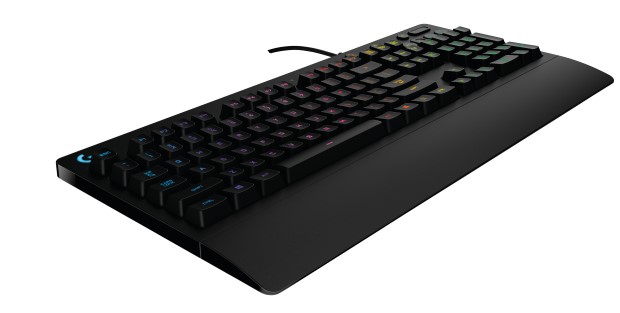 Box Contents
Gaming Keyboard
User Documentation
In terms of design, the G213 has that gaming look which has a slight military sheen in its appearance. It also has RGG lighting zones of up to 16.8 million colours which means you can set different colours on the keyboard, depending on what game you are playing and it even makes it easy to play in darker rooms or even in total darkness. Furthermore, the keyboard offers a spill resistance of 60ml liquid rating should you accidentally get liquid on the keyboard.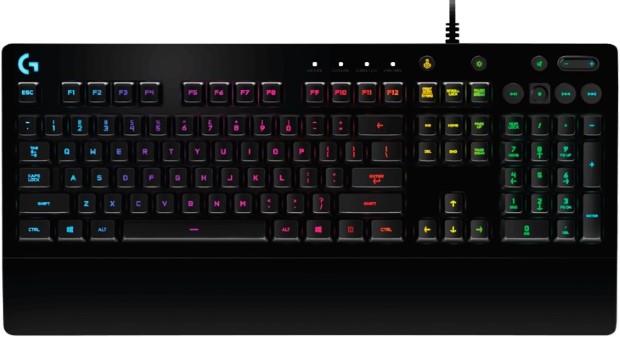 Although not a mechanical keyboard, Logitech have implemented a similar profile with their Mech-Dome keys  that offer a faster response and 50g of actuation force with a membrane base. Another highlight of this keyboard is that it boasts quiet sound operation, unlike mechanical keyboards which have that loud clicking sound.
To complement this speed, Logitech have incorporated an anti-ghosting matrix which means when you press multiple keys simultaneously, these still get registered with the game. For example and in a MMORPG, this may include drinking a health potion, accessing a macro for a shield and then casting another spell. Gamers will also be pleased that it comes with an integrated palm rest plus adjustable feet in order to minimise tiredness and it does sport a great ergonomic design.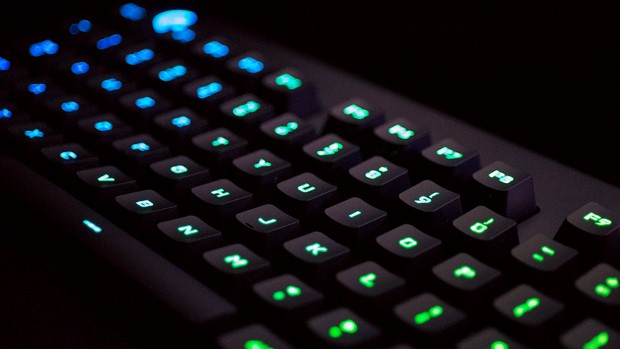 Installation of the keyboard is basically just plug and play, however if you want to use the gaming functionality of the G213, you do need to install the Logitech Gaming Software which allows you to setup profiles, including setting up the RGB lighting and of course gaming macros. Like other Windows keyboards, there are media keys which allow you to control movies or music thanks to keys such as play, pause, mute, volume and next.
We tested the keyboard on a variety of games that include Overwatch, StarCraft II, Tomb Raider, Battlefield and World of Warcraft. The G213 performed quite well and was very responsive when the keys were pushed. The anti-ghosting feature worked quite well with no issues whatsoever. Although mechanical keyboards still have the edge, Logitech have some a great job at creating an affordable alternative and given that, this keyboard works great for word processing and general Windows usage.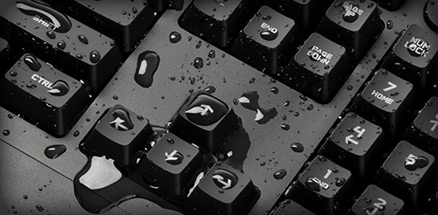 Final Thoughts?
If you're looking for an affordable gaming keyboard, check out the G213 Prodigy Gaming Keyboard that provides fast responsiveness, anti-ghost technologies plus RGB back lighting to give you that edge on the battlefield. It's also spill-resistance (to a point), comes with a 2-year warranty and the ability to set up gaming profiles and control the lighting.
All in all, it screams gamer and is another well designed product from Logitech!
TECHNICAL SPECIFICATION
Spill resistance: Tested with 60ml liquid spillage
Connection Type:  USB 2.0
USB Protocol: USB 2.0
USB Speed: Full Speed
Indicator Lights (LED): Yes
LCD Display: No
Backlighting: RGB
Cable Length (Power/Charging): 1.8 M
Warranty Information: 2-Year Limited Hardware Warranty
Systems Requirements: Windows® 10, Windows 8.1, Windows 8, Windows 7
* Internet connection for optional software download