Hardware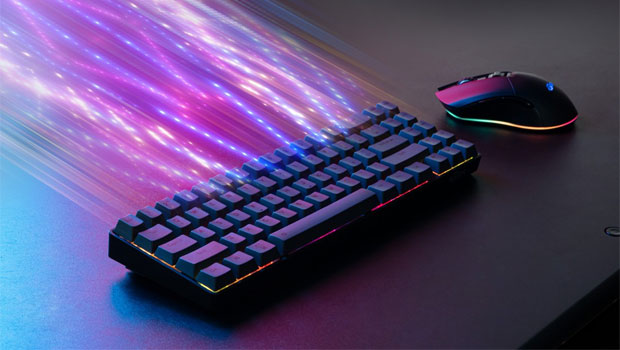 Published on March 21st, 2022 | by Alex Novus
G-TEK Cyborg 850 Mini Mechanical Gaming Keyboard Review
Summary: The G-TEK Cyborg 850 Mini Mechanical Gaming Keyboard ticks all the right boxes but also misses a few!
4.3
Compact, portable & fast!
If you're looking for a compact mechanical gaming keyboard with (seriously) all the features (e.g. Cherry MX switches, RGB lighting, Anti-Ghosting), then G-TEK may have the answer with their Cyborg 850 Mini Mechanical Gaming Keyboard that is priced at $199AUD (March 2022). It is also has the full functionality of a full-sized keyboard but considerably smaller with its 71 key form factor that makes it ideal for transport. Additionally it has two connectivity options that include Bluetooth and a wired USB-C cable option that removes latency and delivers high speed gaming.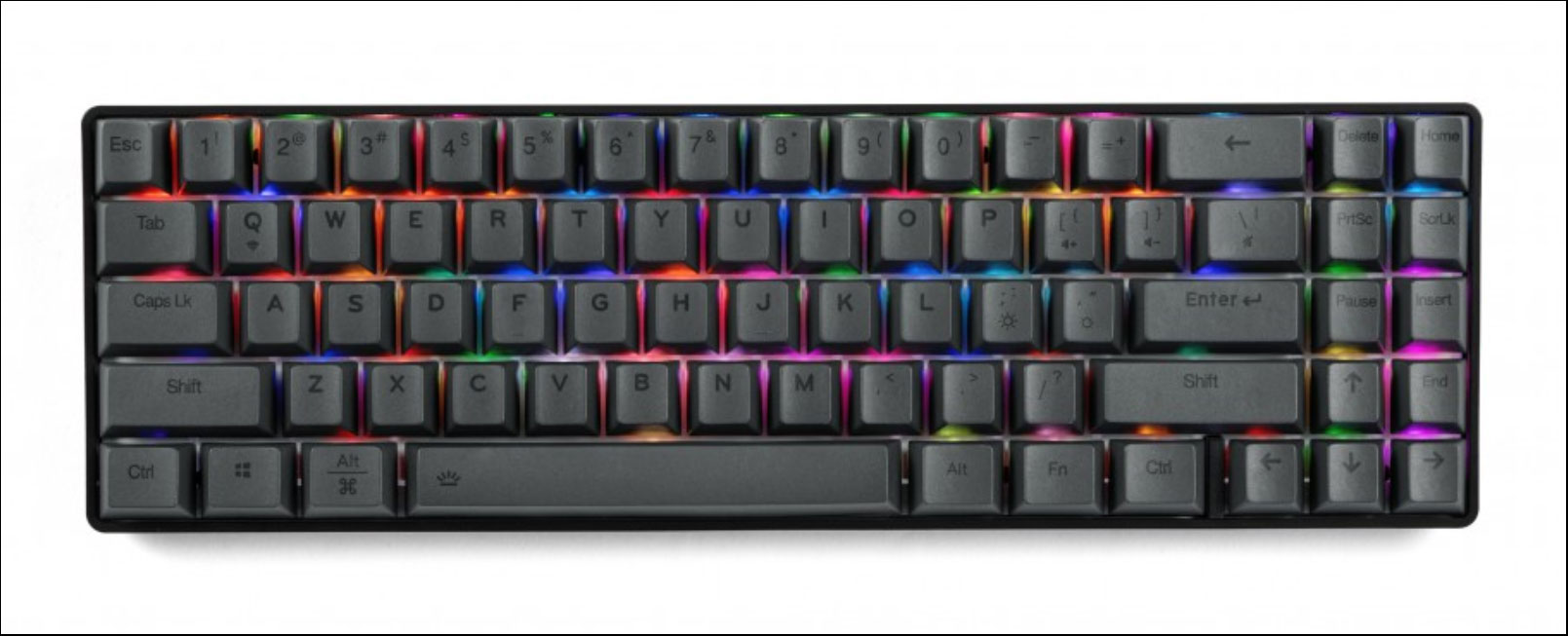 Keyboard specifications
Power Consumption: 30mA (no LED) – 150mA (brightest LED)
Battery: 3.7V 1900mAh Li-Ion
Weight: 642g (without wire)
Keyboard Dimensions: 41.8 x 328.8 x 100.8mm
LED: RGB Lighting
Number of Keys: 71
Rollover: NKey
Keycaps: PBT Dye Sublimated Keycaps
Bluetooth Version: 4.0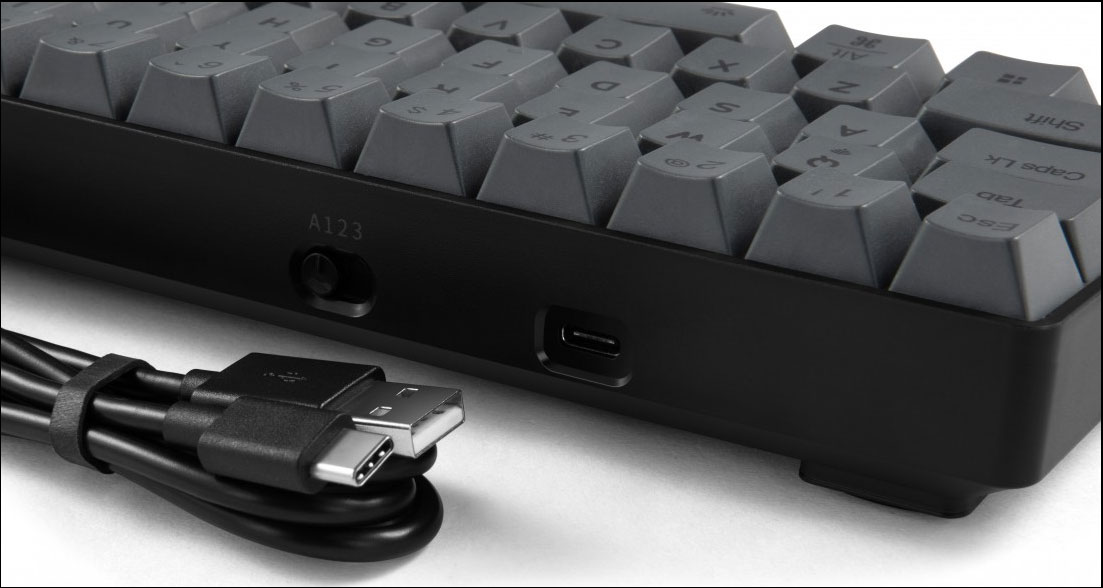 Well packed from G-TEK, you immediately notice the professional build quality of the Cyborg 850 Mini Mechanical Gaming Keyboard which feels super sturdy. While I was a little apprehensive about the GTEK brand, I was pleasantly surprised at the quality of this sturdy gaming keyboard.
Additionally, the Cherry MX switches were great and not only felt nice to use but more importantly, very responsive while gaming. Setup was non-existent via the USB-C option (move the switch to A) and presto, you're ready to go! The switch supports three Bluetooth devices, 1, 2 and 3 and to pair, you press and hold the Fn (function) button and the Q button on the keyboard for three seconds that then requires you to find the keyboard on your device, such as PC or smart device.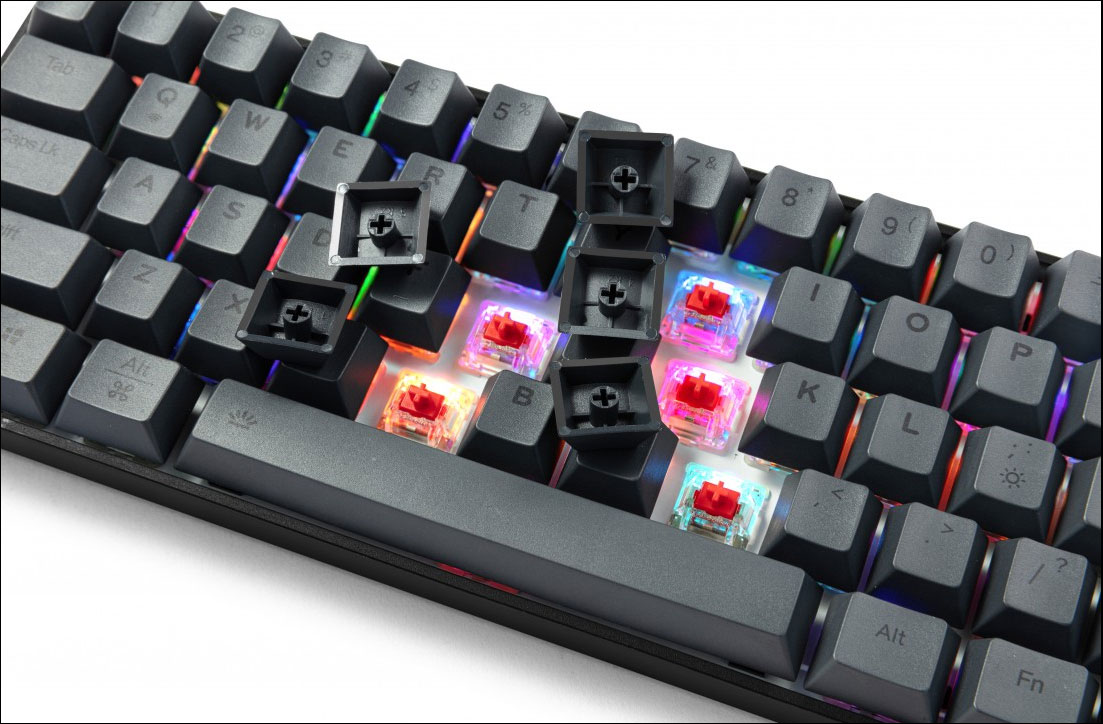 Key Switch Specifications
Switch Type: Cherry MX Red (linear)
Actuation force: 45 ± 15 CN
Total Travel: 3.7mm
Pre-travel: 1.9mm
Bounce Time: < 5ms
Durability: > 50 million actuations

Once setup, there is one interesting component of this keyboard! There is no software, that's right, the keyboard operates immediately without the need for software. What does this mean to a gamer? It means that there is no customisation options for its RGB lighting or creating macros. However if you do want to create macros, you need an external program, so in that respect, it's no biggie, however the ability to control the lighting would have been nice. (*) If you do want to change the lighting on the keyboard, you need to hold down the right function button and push the L button.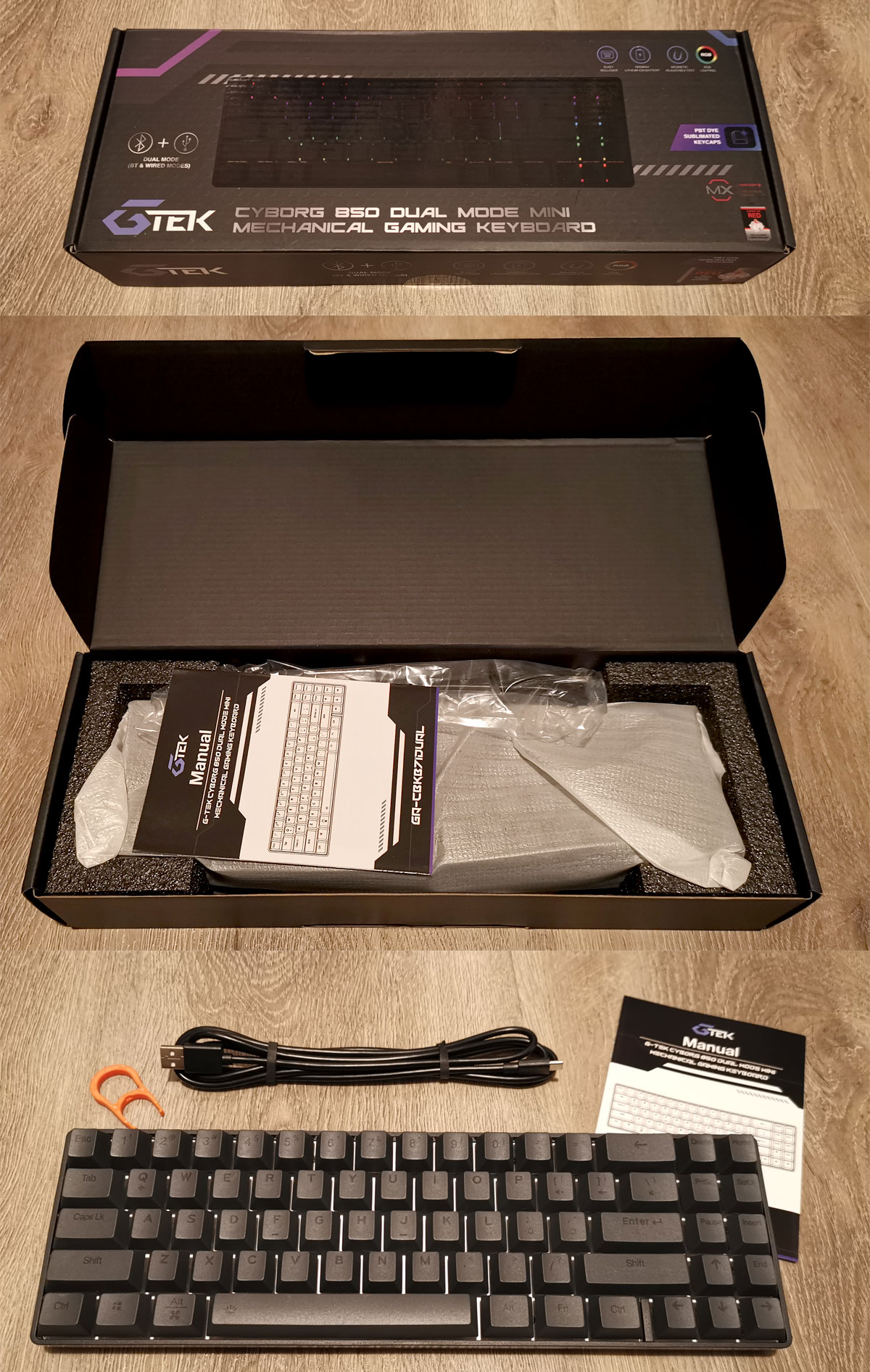 As you can see, it comes with everything you need to connect it to your PC, USB-C cable and tool to remove the mechanical key tops. The manual is a little simple but does describe how to change some keyboard configurations, including informing the user of its 12-month warranty. As a Windows keyboard, the G-TEK Cyborg 850 Mini Mechanical Gaming Keyboard never missed a keystroke and worked great with both Bluetooth and wired connections.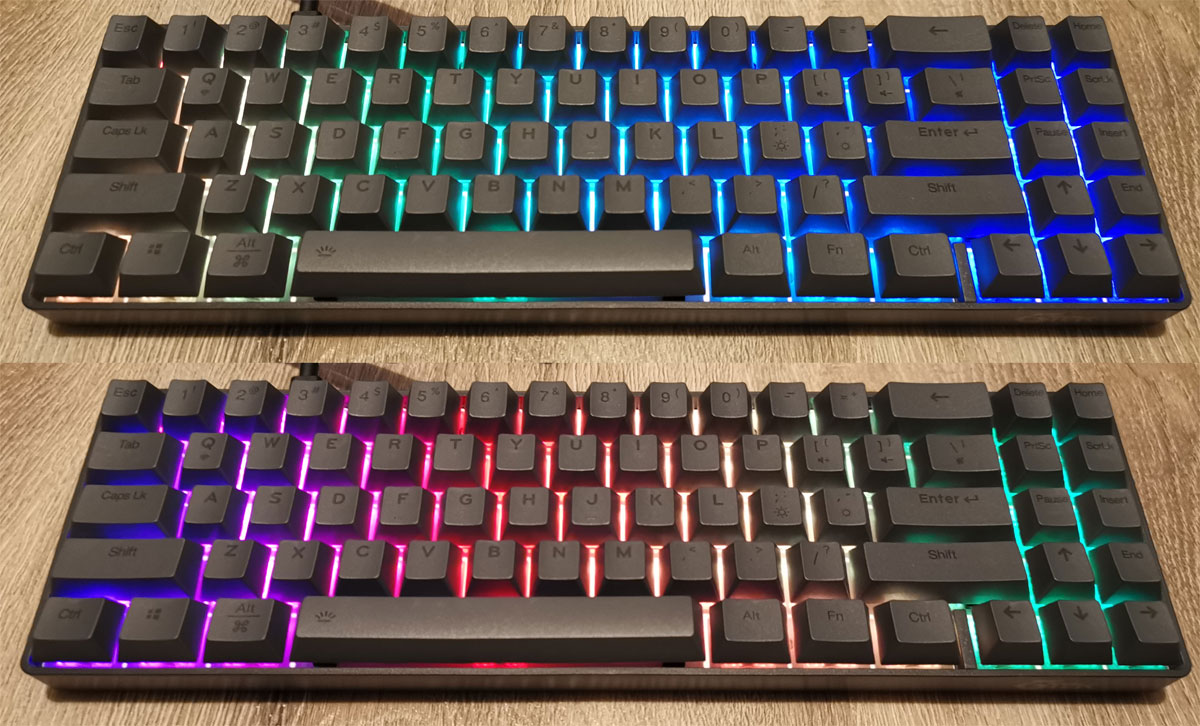 As mentioned, the mechanical switches feel great and they are super responsive. Whether this was typing or gaming, I had no issues whatsoever. In terms of gaming, titles such as Call of Duty, Fortnite, World of Warcraft or Battlefield 2042 played well on this keyboard, even via Bluetooth.
Final Thoughts?
The G-TEK Cyborg 850 Mini Mechanical Gaming Keyboard is a very responsive device that is not only super fast but great for both gaming and everyday computer usage. While no software per se, the ability to remap, create macros and change RGB lighting is a little lacking considering they are labeling this as a gaming peripheral.