Hardware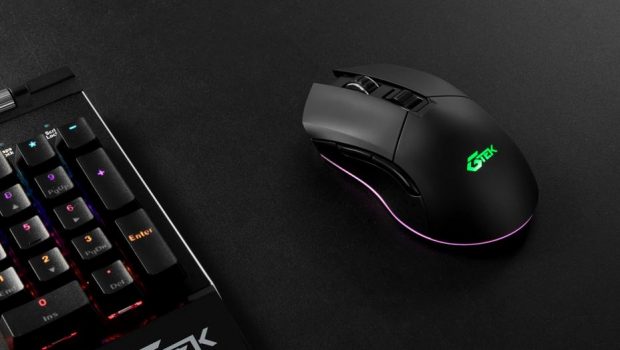 Published on March 21st, 2022 | by Alex Novus
G-TEK Cyborg 700 Wireless Gaming Mouse Review
Summary: The G-TEK Cyborg 700 Wireless Gaming Mouse is a decent gaming mouse, however those looking for customisation will find it a little lacklustre in this department.
G-TEK are a relatively newcomer to the Australian PC gaming market and courtesy of Laser, we were offered the chance to review their Cyborg 700 Wireless Gaming Mouse that offers high-speed cordless connectivity over the 2.4 GHz bandwidth, including a corded option via a microUSB port. For a cordless gaming mouse, the G-TEK Cyborg 700 Wireless Gaming Mouse is well priced at just $99AUD (March 2022) and offers very similar features to its competitors such as a high-speed sensor, a comfortable (palm) grip, long battery life plus RGB lighting (*).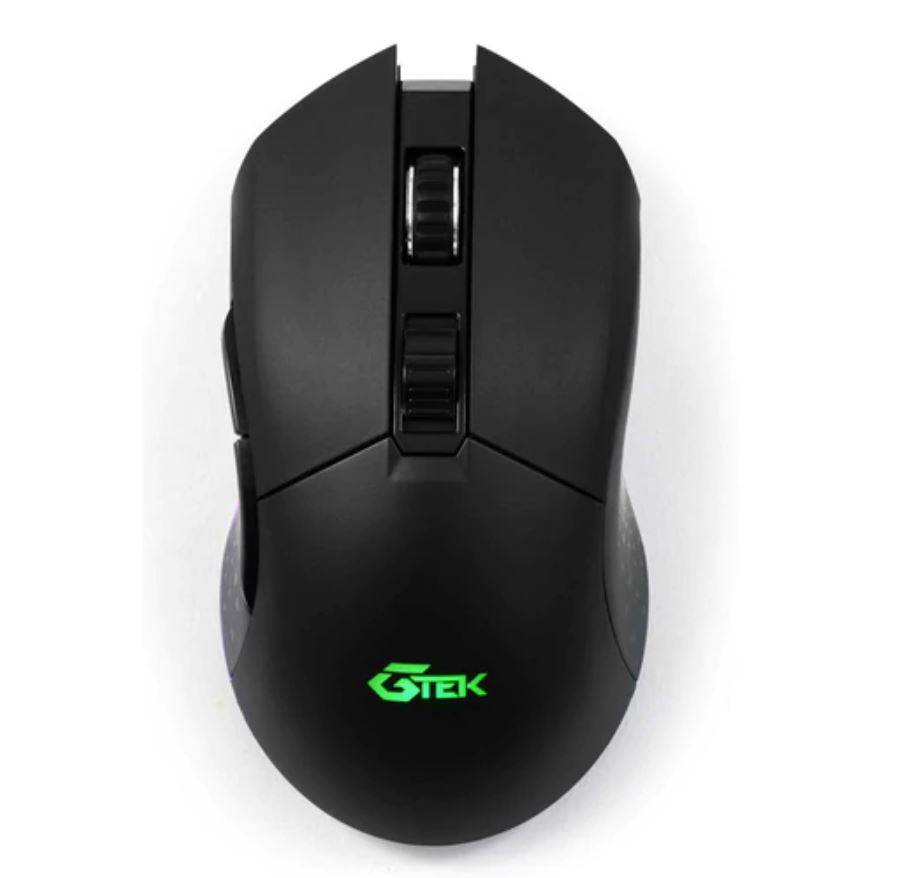 These features include;
2.4Ghz Wireless (including corded option)
46 hour battery
Pixart 3335 Pro Gaming Sensor 16000 DPI
IPS: 400
Acceleration: 40G
Operating Cycles: 20 million clicks
Latency: 1us
Battery: 930mAh 3.7v
On the fly DPI adjustments
G-Force+ Gaming Mechanical Gaming Switches
RGB Lighting
Smooth Glide
As you can see, the G-TEK Cyborg 700 Wireless Gaming Mouse has been designed for gamers, particularly with its mechanical switches and high speed-speed sensor.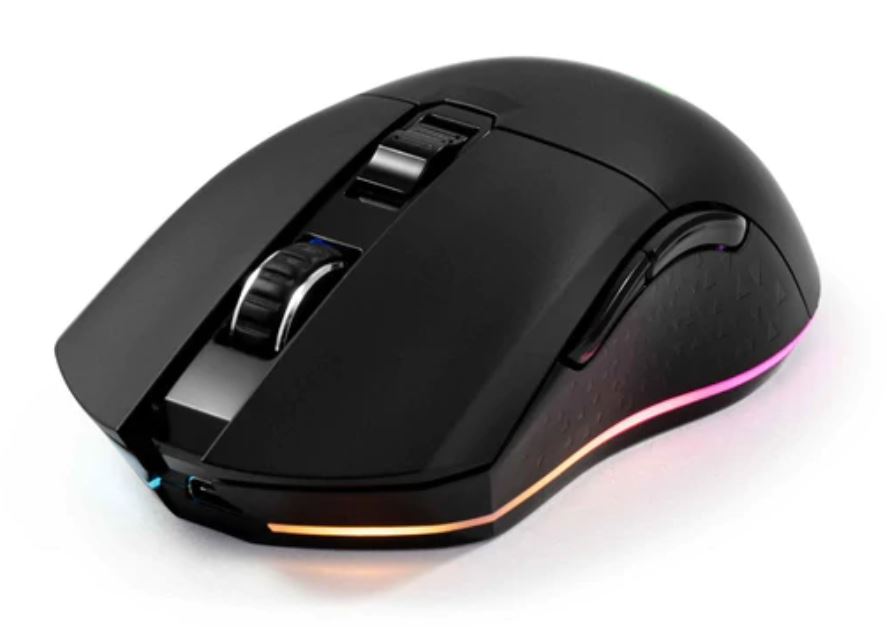 Unboxing
Well packed from G-TEK, the first thing that stands out with his mouse is its design. Aesthetically, it screams gamer and would not look out of place next to your gaming rig. The mouse boasts the standard left and right buttons, a clickable scroll wheel (including two adjustable DPI buttons near the wheel) on the left side, a forward and back button. For most, that's enough buttons but if you're seeking more, you will need to look elsewhere.
Setting up the mouse is done via the USB receiver which simply connects to your PC as does the cord for charging or corded use. As mentioned, the battery lasts up to 46 hours and there is an on/off switch underneath the mouse and Laser recommends a dedicated fast charger for quicker charging.
The logo on the mouse will also inform the user of a low charge which is a blinking red LED. Additionally a yellow LED indicates charging and green is fully charged. If you want further lighting functionality, the G-TEK Cyborg 700 supports RGB lighting which creates some impressive random visuals.If you're looking for software, you will have to use third party software to create your in-game macros or to remap buttons. While the mouse supports RGB, the G-TEK Cyborg 700 Wireless Gaming Mouse controls this aspect and does look quite cool with its breathing lighting effects.

Once connected to our gaming rig, the G-TEK Cyborg 700 Wireless Gaming Mouse felt good to use courtesy of its ergonomic design and the palm grip never missed a beat while navigating the operating system or apps. Whether this was using Excel, surfing the net or manipulating photos in Adobe Photoshop which needed accuracy, I had no issues at all. However it's all about gaming and again I could not fault the G-Tek Cyborg 700 that delivered a very smooth and flawless gaming experience with no lag whatsoever and excellent accuracy.

In terms of testing, I trialled the mouse with a variety of games that included Call of Duty, World of Warcraft, Fortnite and Battlefield 2042 that all played very well with the mouse. Given that, the PixArt sensor is quite accurate and it's great that you can easily swap between DPI settings on the fly to tailor your mouse speed.
The mechanical buttons are another highlight of the G-Tek Cyborg 700 which is much needed for games such as Call of Duty and World of Warcraft which does make the mouse seem considerably more accurate. Again, this product didn't miss a beat when it came to gaming, whether corded or wireless. Further, the Cyborg 700 moved quite smoothly on our desk and mousepad courtesy of its rounded feet.
Final Thoughts?
The G-TEK Cyborg 700 Wireless Gaming Mouse is an all-round decent gaming mouse and the one letdown is the lack of software to customise it in terms of macros, remapping and its RGB lighting. However it is a very accurate mouse with no issues of lag and more importantly, feels great for those longer than long gaming sessions. A great design with excellent functionality, however a flaw with software support.