News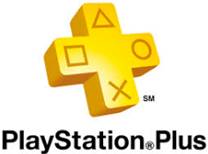 Published on September 23rd, 2014 | by Admin
Full weekend of free access to PlayStation Plus for PlayStation 4 owners
Open up your world to the wonders of multiplayer with free access to Online Multiplay this September 
Sony Computer Entertainment Australia announces a full weekend of free access to PlayStation®Plus for PlayStation®4 owners 
SYDNEY, 23 September, 2014: Sony Computer Entertainment Australia has today announced an unmissable offer for gamers that will see free access to the online multiplayer features of PlayStation®Plus (PS Plus) for all PlayStation®4 (PS4™) users for a full weekend from 26 September 2014 17:00 AEST – 29 September 2014 17:00 AEST.
This incredible offer will be open to all PS4 owners and with no sign up required, there really are no excuses not to get involved! Take your game to the next level and experience exceptional multiplayer action for this limited opportunity as you battle it out with seasoned pros across the globe. The PS Plus service offers its members extraordinary value by providing a series of added features to PSN℠ including online multi play with fans the world over.
As well as this fantastic PS4 online multiplayer access, PS Plus members can download two PlayStation®4, PlayStation®3 and PlayStation®Vita titles per month that are theirs to play for as long as they are a member, enjoy exclusive PlayStation®Store discounts and get exclusive access to cloud storage and more, all from as little as $9.95 per month.  To save even more, users have the option of paying $19.95 for three months, or $69.95 for a year's subscription.