Hardware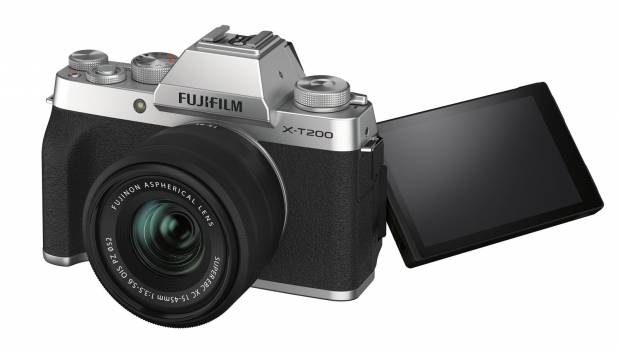 Published on May 1st, 2020 | by James Wright
Fujifilm X-T200 Review (Australia)
Summary: Fujifilm X-T200 is a great entry level camera which captures excellent photos
Welcome to the Fujifilm X-T200 that while it channels the classic aesthetics of a SLR camera from yesteryear, it is actually a portable mirrorless digital camera which boasts a 24.2MP APS-C Sensor and all the bells and whistles to give you some of the best photos around, especially with its excellent optical image stabilisation feature.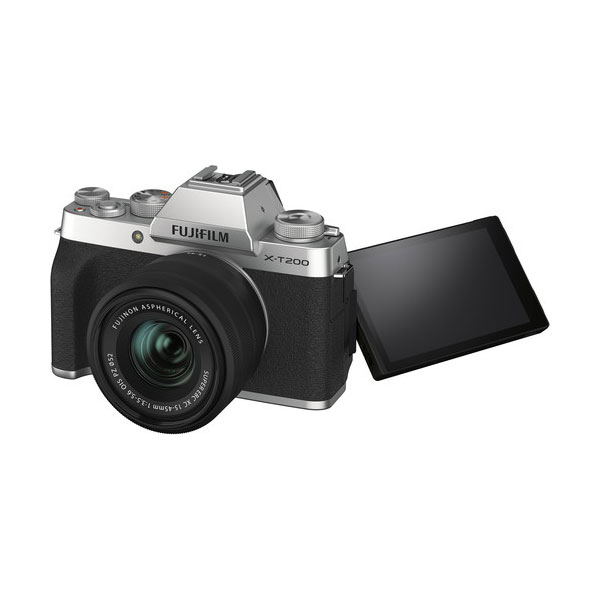 While the build quality feels like something pre-digital, it is extremely sturdy and more importantly, quite lightweight at just 370 grams that also comes with a 3.5″ vari-angle LCD to help capture your perfect photos. It even records 4K video and supports 8 frames per second (FPS) of continuous shooting to ensure that you never miss a shot.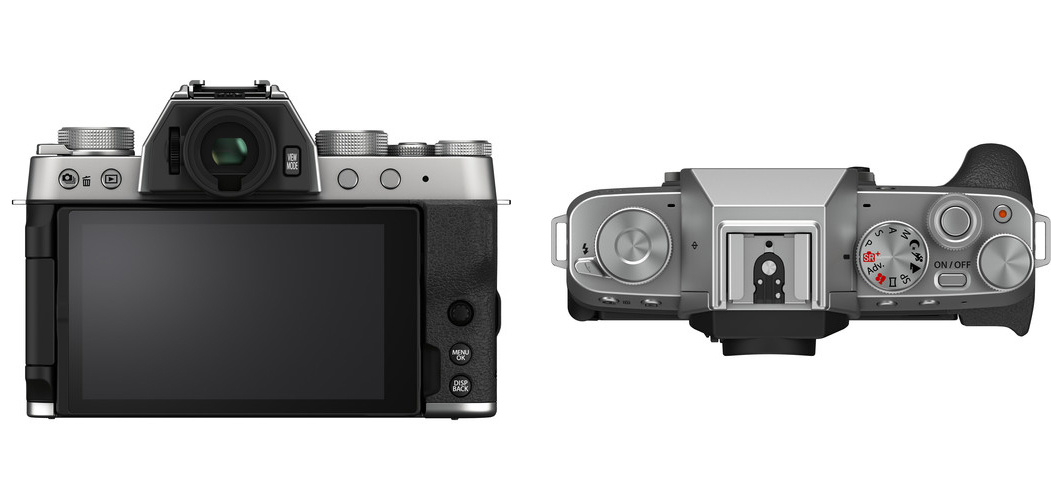 Needless to say, the lens is considerably better than a smartphone but Fujifilm also ensure that this camera can be used by all people, no what your camera experience is, even if you have none at all thanks to the touch LCD screen which makes navigating a breeze!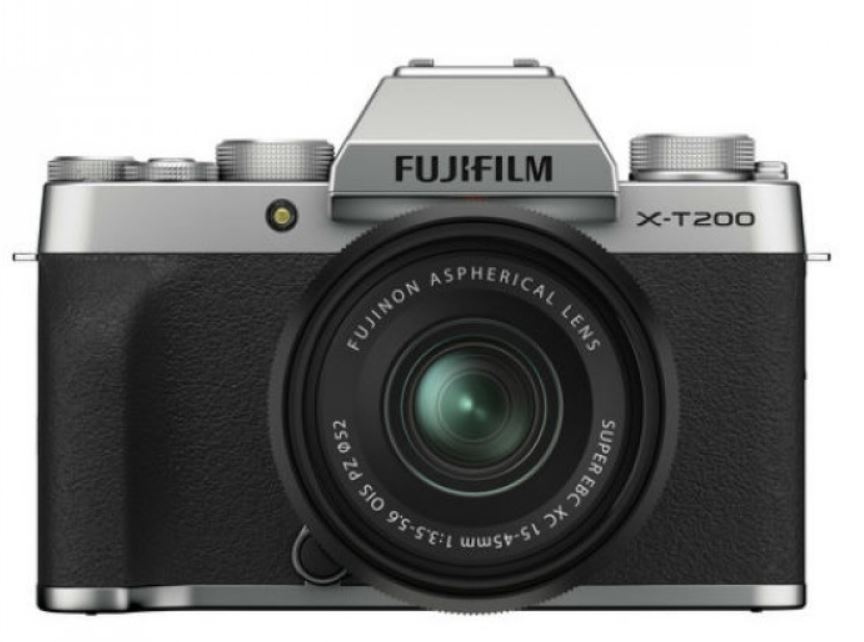 Here's some of the official highlights from Fujifilm;
FUJIFILM X-T200 Silver
24.2MP APS-C CMOS Sensor
UHD 4K and Full HD Video Recording
2.36m-Dot OLED Electronic Viewfinder
3.5″ 2.76m-Dot Articulating Touchscreen
FUJIFILM XC 15-45mm f/3.5-5.6 OIS PZ Lens
X-Mount Lens/APS-C Format
23-69mm (35mm Equivalent)
Aperture Range: f/3.5 to f/22
Three Aspherical Elements
Optical Image Stabiliser
The X-T200 does target the beginner to enthusiast camera user and as mentioned, it does give you more access than your humble smartphone which is a great way to dabble into professional photography thanks to its features. For instance, it supports an ISO range of 200-12,800 (exp. 100-51,200), an hybrid phase / contrast autofocus, a variety of metering modes (256-zone, multi, spot, average) and has Wi-Fi and Bluetooth connectivity.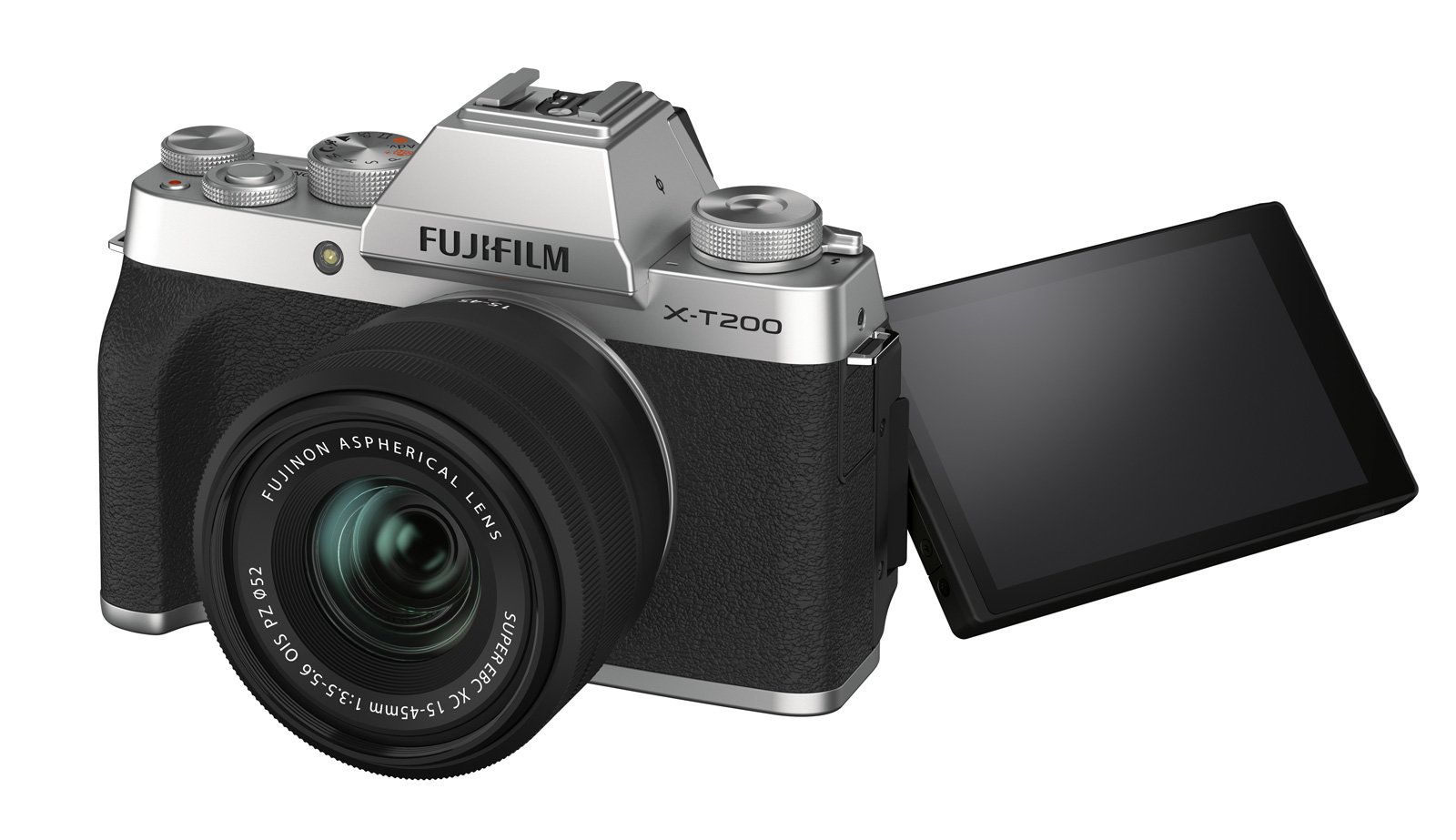 The maximum image size is 6000 x 4000 which is more than ample for your large photos of 16″ x 24″ or 40 cm x 60cm. However the only additional purchase that is needed is of course a memory card and the Fujifilm X-T200 supports the formats of SD/SDHC/SDXC (UHS I).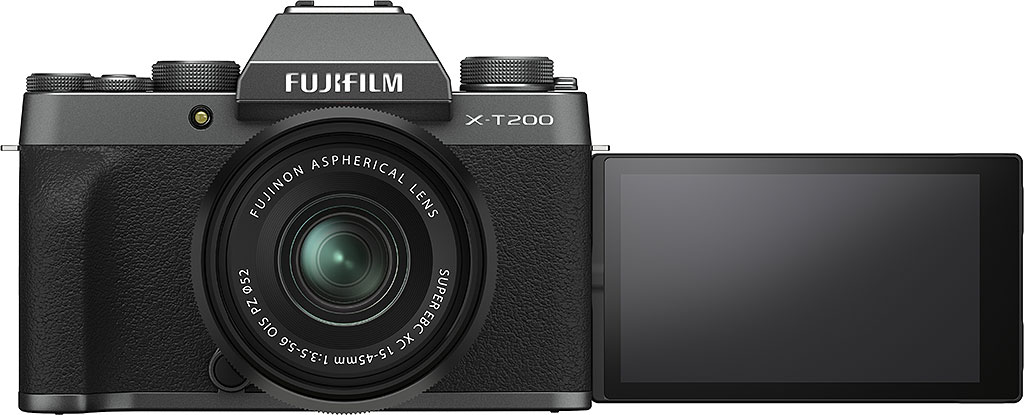 One recommendation that I would make is to purchase a fast SD card opposed to the cheaper ones which will prevent any pauses when saving images. The electronic 2360k dot OLED viewfinder is quite impressive for an entry level digital camera and I had no issues whatsoever with it.
Unboxing Photos
Out of the box, the X-T200 is a well-designed camera that measures at 21.0 x 83.7 x 55.1mm and I love how it channels that pre-digital era of photography but after its pleasing aesthetics are all the modern bells and whistles. Add in control dials plus an external control pad, including a physical shutter button and navigating the camera is a relative easy process with a low learning curve. Fujifilm state that the camera will take around 270 shots in normal mode or 450 shots in economy, however depending on your settings, image quality or even filming for that matter, it will affect the number of images you can capture.
However to master all those clever photography settings, the learning curve is medium. It's also quite a lightweight camera which definitely makes it quite portable and not as obtrusive as those larger DSLR cameras. The touch screen which is a 16:9 ratio works well that goes hand in hand with the physical controls and of course taking photos, selfies and videos.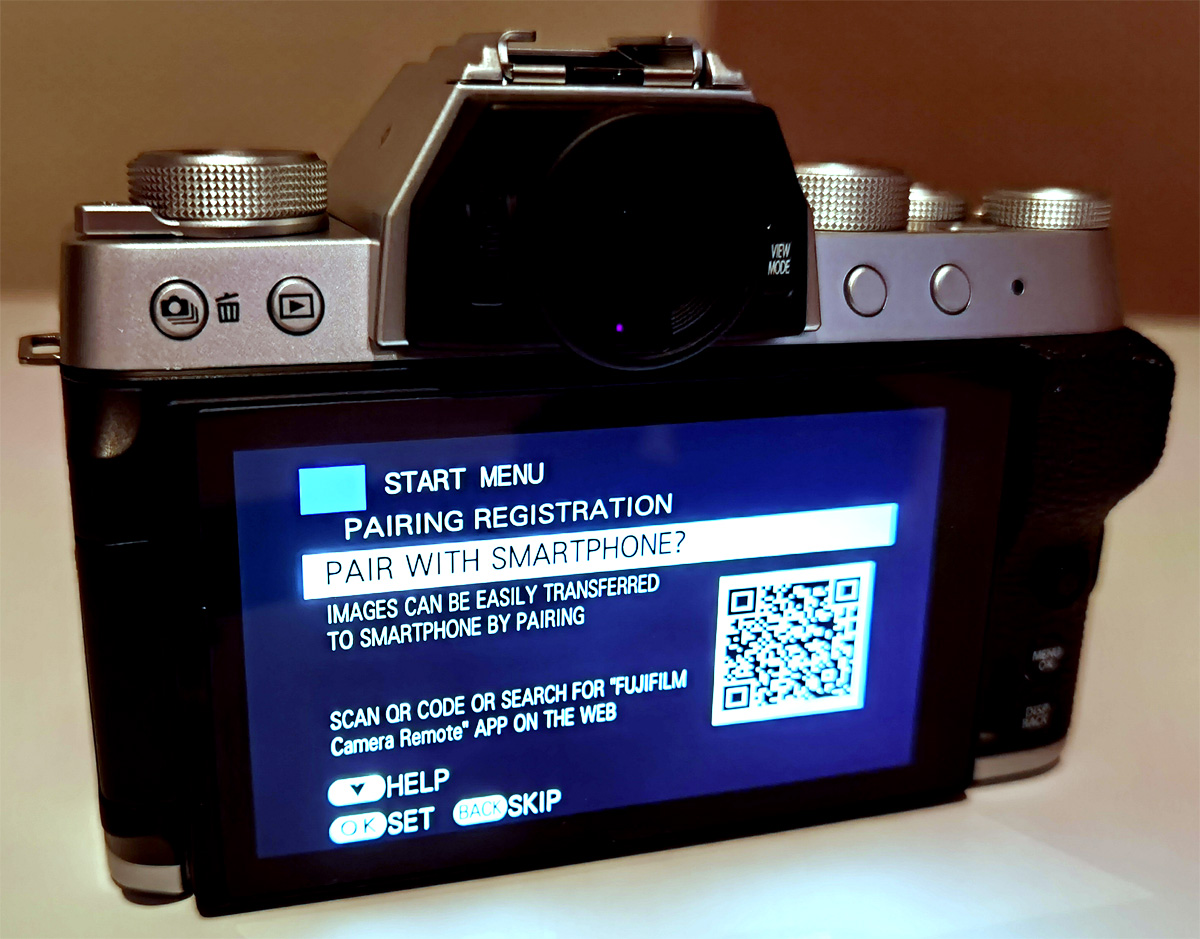 Installation is almost non-existent with the X-T200 and the only step is to pair it with your smartphone by downloading the Fujifilm Camera Remote that allows you transfer photos and use it as a remote control which is a very impressive feature. The app is quite easy to navigate and here's some screenshots from the Fujifilm Camera Remote app on Android.
After testing this camera for almost a month, we found the Fujifilm X-T200 a very intuitive camera that has a well-thought out design which is ideal for beginners and enthusiasts. Of course, it's all about capturing photos and the image quality is quite impressive without the over-saturation of colours that is often found on smartphones. In order words, the photos had a more realistic colour palette.
The auto focus was quite accurate and did capture the part of the image that we wanted to highlight the most, without it getting stuck. Adding to the AF is improved face and eye detection that makes it easier to capture people's faces faster. Image stabilisation was another good feature, although at times, it did struggle in capturing some of those faster moving subjects.
Close-ups, macros and distant shots performed well on the X-T200 and image noise was not that noticeable either. Low-light photography was okay and while there was noise, this could be tweaked through the more advanced settings
Equally as good were 4K videos, even at 30 frames per second but more so is great for creating online content or capturing those family memories and is made even better by the digital gimble which is an inbuilt gyroscopic sensor that when combined with the image stabiliser helps reduce shake.
Another highlight of videos is the implementation of HDR (high dynamic range) which increases depth in your films, including colours, shadows and highlights. Vloggers will also appreciate the USB Type-C input and 3.5mm mini stereo jack to connect external microphones and headphones.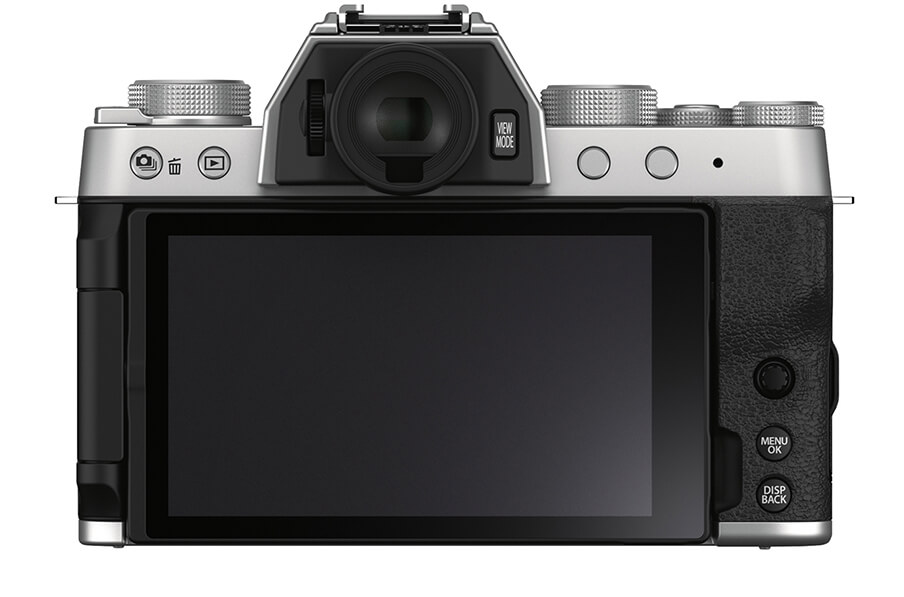 What about Wi-Fi and Bluetooth? Whether transferring photos between devices, this feature also allows you to control the camera remotely. While this feature is a little clunky it does work and definitely bridges the gap between smartphones and digital cameras nicely. All in all, the Fujifilm X-T200 works on well levels and is a camera that we can't really fault.
Final Thoughts?
The Fujifilm X-T200 delivers some great value for money and is a great way to enter into camera market to give your more control than "smart" photography. It's also a well-built camera with excellent control systems and more importantly, captures some great images.
Highly Recommended!
Key features of the FUJIFILM X-T200 Mirrorless Camera
Large APS-C CMOS image sensor for great image quality
Approx. 24.2 megapixels for excellent detail
Copper-wiring structure for better performance
Hybrid phase and contrast-detection auto focus
Bright 2.36m-dot OLED electronic viewfinder provides a clear means for eye-level viewing.
Large 3.5″ 2.76m-dot touchscreen LCD enables intuitive control over shooting settings. The screen also has a swivel design (0-180° outward and -90°/+180° rotation) to benefit working from high, low, and front-facing angles. Also, the screen has a 16:9 aspect ratio to better suit video recording applications.
Built-in Wi-Fi and Bluetooth allow you to wirelessly share imagery and remotely control the camera from a linked mobile device.
Stylish body design has a silver exterior and an overall retro aesthetic.
Included WP-W126S battery provides approximately 270 shots per charge in normal mode or approximately 450 shots per charge in economy mode.
Built-in pop-up flash is available to provide additional illumination when working in low light, and the Super
Intelligent Flash technology automatically balances flash output according to your scene.