Hardware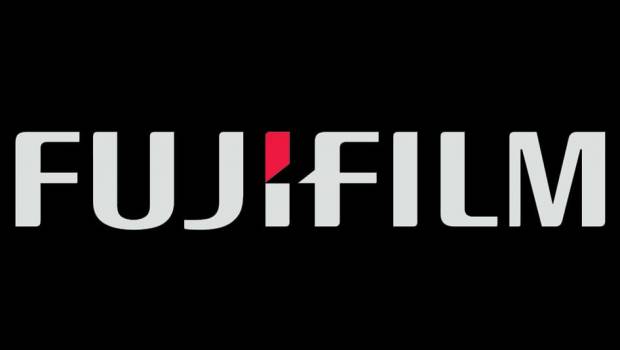 Published on July 28th, 2020 | by Admin
FUJIFILM expands X Series and GFX System digital camera accessories
FUJIFILM Australia Pty Ltd is pleased to announce the launch of the Shoe Mount Flash EF-60 (hereinafter "EF-60") and the Wireless Commander EF-W1 (hereinafter "EF-W1"), expanding the lineup of accessories for the X Series and GFX System of digital cameras.
The EF-60 is FUJIFILM's first radio-controlled wireless shoe mount flash that packs an impressive output power and multiple functions into a compact body. It supports radio-controlled wireless flash, allowing users to be more creative in a wider range of conditions.
The EF-W1 is a wireless commander that uses radio communication to control flash units. Users can precisely adjust the output of multiple flash units for flexible light control, adding lighting versatility to their photographic expression.
The EF-60 and EF-W1 will be available from late August 2020 at leading photographic stores and selected retailers.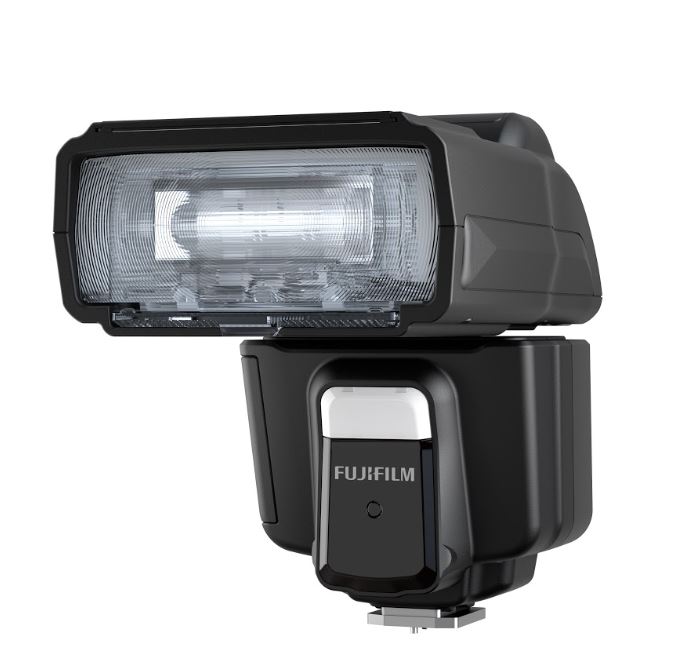 Shoe Mount Flash EF-60 key features include:
Powerful flash capabilities
The EF-60 has a maximum Guide Number of 60 (ISO100・m and flash coverage setting at 200mm*1) despite its compactness.
The flash head can be adjusted by 90 degrees upward or by 180 degrees either left or right so that flash light can be bounced off a wall or ceiling to imitate natural light and avoid harsh shadows.
The flash coverage ranges from 24mm to 200mm*1 and can be extended to approximately 16mm*1 when the built-in diffuser is used. It also features an Auto Zoom function, which adjusts the coverage area based on the angle of view the lens is at.
The EF-60 features TTL mode automatically calculates the optimum exposure as well as Manual mode to allow users to adjust the output power themselves.
The EF-60  supports FP High-Speed Sync, allowing flash synchronisation at a shutter speed as fast as 1/8000 sec. This gives users greater freedom when using the flash, such as when shooting in bright daylight with the aperture wide open.
Wireless communication
The EF-60 has a built-in receiver for the wireless communications system called NAS (Nissin Air System)*2. When combined with the Wireless Commander EF-W1, or the Nissin Air10s*3, it can be triggered remotely. This allows users to place the flash anywhere, even outdoors in bright daylight or at a location where obstacles might be blocking line-of-sight.
The EF-60 features the optical wireless mode. When using the FUJIFILM EF-X500 as the master unit (commander), users are able to create a stable wireless system in environments with less-than-optimum  radio communications.
Versatility
The EF-60 uses a xenon flash tube and a high-luminance white LED light for versatile applications, acting as video assist when filming video, providing constant light when shooting stills, adding a catch light or providing AF-assisted light.
Accessories
The EF-60 uses four AA batteries and comes with a dedicated diffuser, mini-stand and special carry pouch.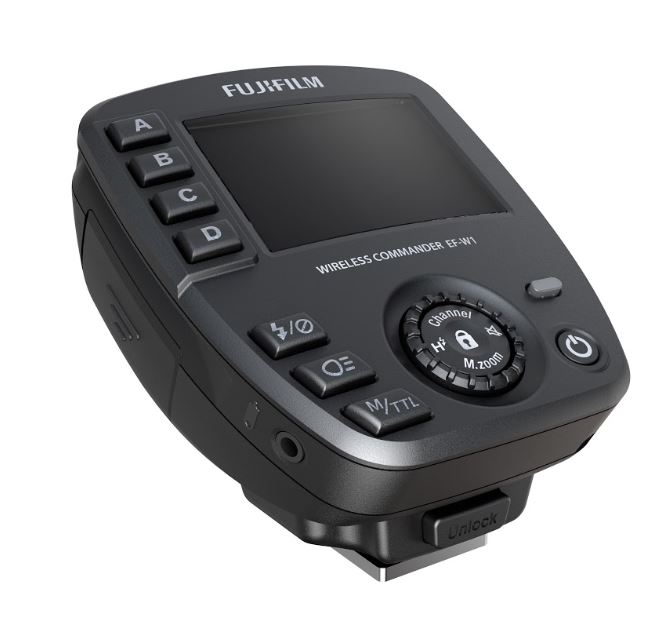 Wireless Commander EF-W1 key features include:
High-function commander that supports the NAS radio-controlled wireless communications system
The EF-W1 uses radio-controlled wireless communications to remotely trigger EF-60's diverse functions, including the TTL mode, Manual mode and FP High-Speed Sync mode. It can simultaneously control multiple remote flash units, using different settings in up to four groups.
The EF-W1 and remote flash units communicate using radio control. This means remote flashes can still work while being placed in positions far away or out of direct sight from the commander. The EF-W1 can be used in bright ambient light, offering users greater freedom than conventional optical communications systems.
The EF-W1 uses NAS (Nissin Air System)*2 for radio-controlled wireless communications. This means the EF-W1 can enable compatibility between the X Series and GFX System digital cameras with not only the EF-60, but also a variety of NAS-based speedlights offered by Nissin Japan Ltd*4.
Refined output control at 1/3EV increments with the minimum output of 1/256
The EF-W1 allows users to control the output in 1/3EV increments for both TTL and Manual modes. When using Manual mode, the output level can be reduced to as low as 1/256. This ability to fine-tune the flash output gives more control, allowing users to better unleash their creativity.
Compatible models
The EF-60 and EF-W1 are compatible with the following models:
GFX Series: GFX100, GFX 50S, GFX 50R
X Series: X-H1, X-Pro2, X-Pro3, X-T1, X-T2, X-T3, X-T4, X-T20, X-T30, X-E3, X100F, X100V
There is limited compatibility with some X Series and FinePix cameras equipped with a hot shoe. Please visit https://fujifilm-x.com/support/compatibility/accessories/ for the latestinformation.
*1 Equivalent in the 35mm film format
*2 NAS is a registered trademark of Nissin Japan Ltd.
*3 Nissin Air10s is a product of Nissin Japan Ltd.
*4 Nissin Japan Ltd. website: https://www.nissin-japan.com/
Product name, release date and prices:
| | | |
| --- | --- | --- |
| Product name | Release date | Recommended retail price |
| FUJIFILM Shoe Mount Flash EF-60 | July 28, 2020 | $699inc GST |
| FUJIFILM Wireless Commander EF-W1 | July 28, 2020 | $349inc GST |