Games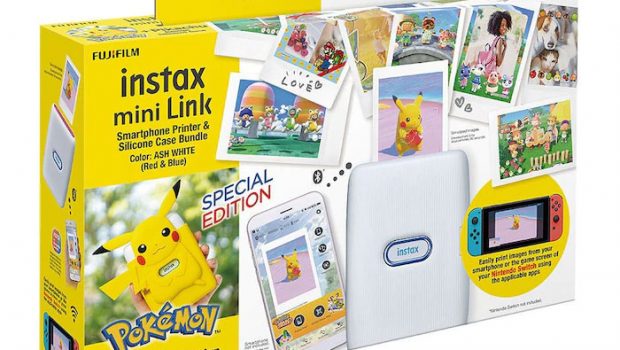 Published on June 6th, 2021 | by James Wright
Fujifilm instax mini Link Special Edition Bundle with Pikachu Case Review
Summary: Fujifilm instax mini Link Special Edition Bundle with Pikachu Case is pure printing fun!
GAME ON. PRINT YOUR HERO.
Fujifilm's instax Mini Link Smartphone Printer receives a special edition makeover to coincide with the release of Pokémon Snap which includes a vibrant yellow Pikachu-shaped case for this device that looks absolutely delightful and is definitely one for the fans.
In Pokémon Snap, you explore lush scenery on unknown islands to snap photos of Pokémon in their natural habitats. You'll even discover behaviors and expressions you've never seen before when you encounter and research lively wild Pokémon.
While this mobile printer allows you to print photos from your smartphone through and app, you can even share photos from your Nintendo Switch and print photos stored on this console such as screenshots. Needless to say, it's a match made in mobile gaming heaven!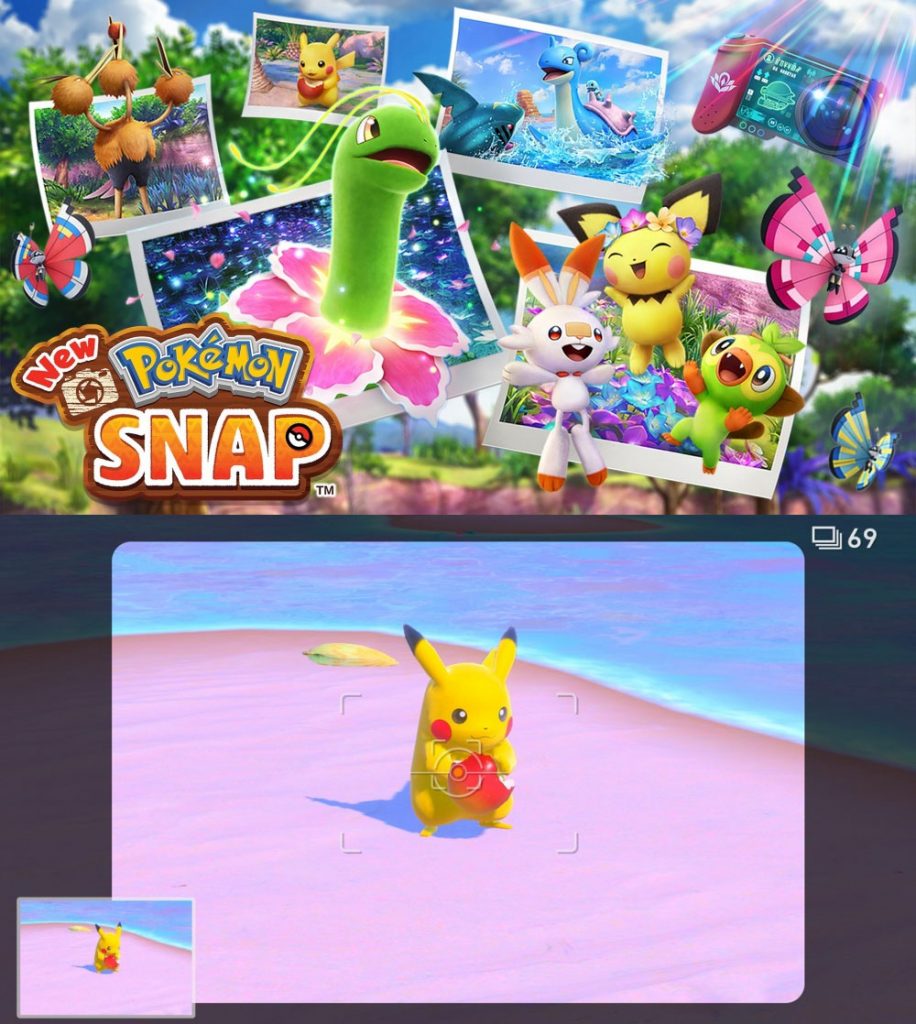 In terms of price, the Fuji Instax Mini Link Smartphone Printer Special Edition with Pikachu Case is priced at $199AUD (June 2021) and is available online and at authorized retailers.
Product Gallery
Box Contents

1 x instax mini Link Special Edition Smartphone Printer
1 x instax Pikachu case
Setting up the printer to your phone is a simple process and this also includes transferring images from your Nintendo Switch to the app through QR codes to streamline the wireless connectivity. To transfer, your Nintendo Switch will display a QR code that you then use your phone to scan and presto, photo has been transferred.
Furthermore, the app is very Nintendo-centric that gives you access to three Nintendo themes that include Pokémon Snap (obviously), Super Mario and Animal Crossing: New Horizons.
App Gallery
.
.
These themes add specific gaming frames around your photos and other fun elements to add a touch of Nintendo love! Through the app, it gives you access to basic editing features (e.g. filters, resizing) and younger gamers will truly enjoy these bite-sized printouts. In terms of "print size", they are almost like trading cards which definitely target a set audience with a measurement of 5.4 x 6 x 8.6cm.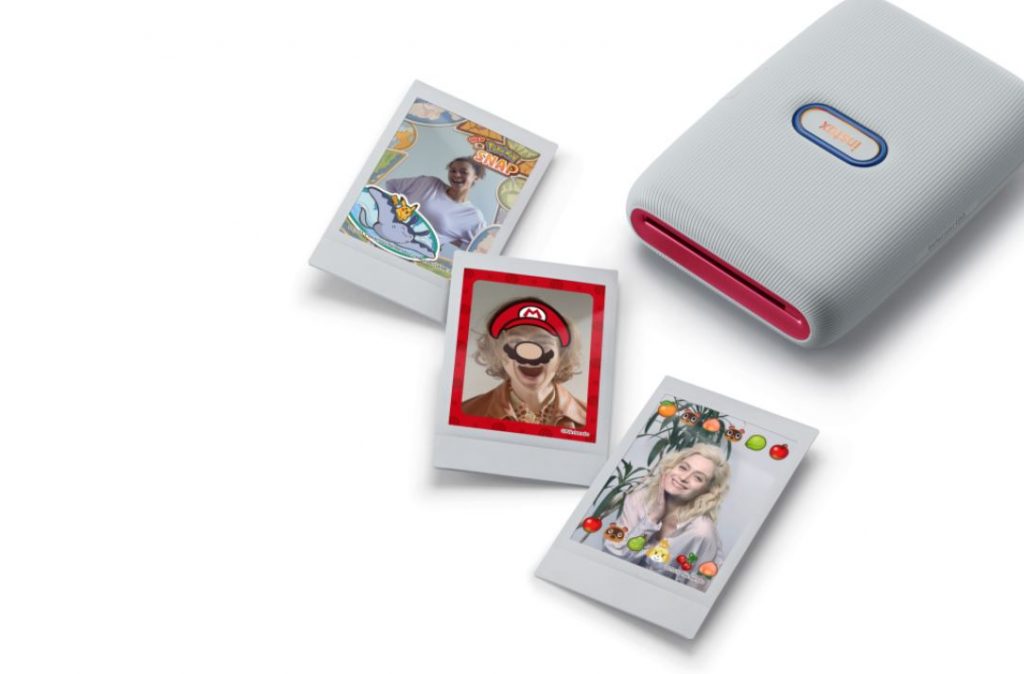 While everything is controlled via the app, the instax mini Link has a manual reprint feature that by turning it upside time and pressing the power button, it automatically prints the last photo. Clever indeed!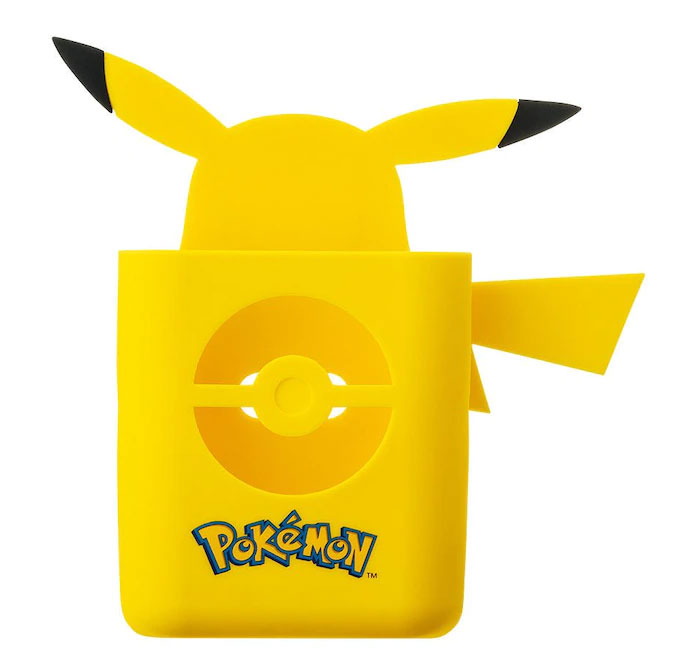 As the printer targets the gamer, Fujifilm have created a couple of gaming modes called "party print" , "surprise mode" and "match test". Party print allows you to connect with four other people to print photos as a collective, whereas surprise mode (my favourite) allows you to mix and match your photos create some amusing collages.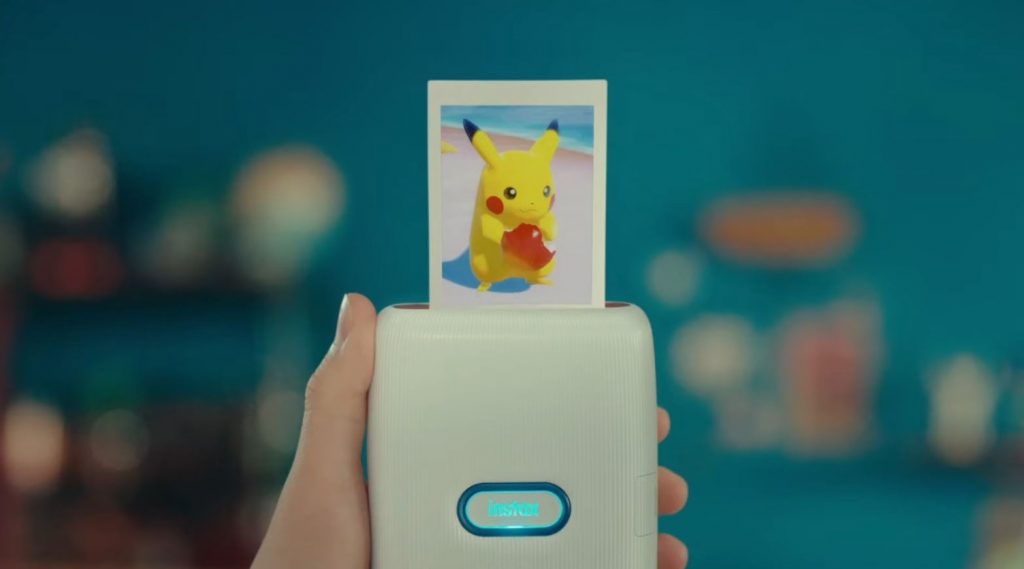 Match Test creates a clever quiz challenge that prints the answers on the photos. Lastly, there's collage option that gives you added artistic creativity by joining photos together and all in all, the Fujifilm instax mini Link Special Edition Bundle is a clever printer that with the Pikachu Case, also looks amazing.
The print quality is great with sharp images and vibrant colours that looks like it has jumped out of a video game. Non-Nintendo photos (e.g. smartphone photos) also turn out clear with a good colour selection. Needless to say, you won't be disappointed with Fujifilm's quality here.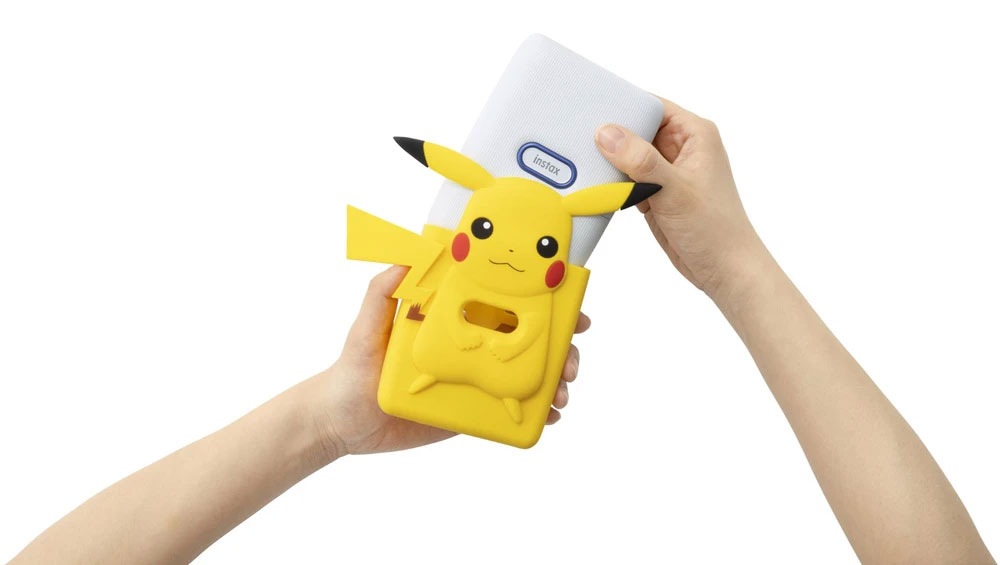 Final Thoughts?

The Fujifilm instax mini Link Special Edition Bundle with Pikachu Case is a fun gadget and is certainly aimed at younger gamers, particularly those who own the Nintendo Switch and are fans of Pokémon.
JB Hi-Fi
Printer: https://www.jbhifi.com.au/products/fujifilm-instax-mini-link-smartphone-printer-special-edition
Bundle: https://www.jbhifi.com.au/products/fujifilm-instax-mini-link-smartphone-printer-special-edition-with-pikachu-case
EB Games
Bundle: https://www.ebgames.com.au/product/phones/267614-pokemon-pikachu-edition-instax-mini-link-smartphone-printer-bundle
digiDirect:
Printer: https://www.digidirect.com.au/fujifilm-instax-share-mini-link-printer-nintendo
Bundle: https://www.digidirect.com.au/fujifilm-instax-share-mini-link-printer-nintendo-with-pikachu-case