Films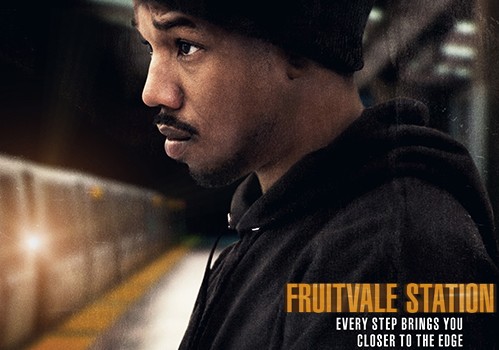 Published on November 3rd, 2013 | by Nicki Newton-Plater
Fruitvale Station – Film Review
Reviewed by Nicki Newton-Plater on October 24th 2013
Roadshow presents a film by Ryan Coogler
Written by Ryan Coogler
Starring: Michael B. Jordan, Melonie Diaz, Octavia Spencer, Ariana Neal, Chad Michael Murray and Kevin Durand
Running Time: 85 minutes
Rating: M
Release Date: 7th November 2013
Fruitvale Station is the heartbreaking true story of Oscar Grant, who was shot and killed by police at Fruitvale Station in the early hours of New Year's Day 2009. Oscar Grant (Michael B. Jordan) has a troubled past, which includes spending time behind bars for drug dealing. He desires to make a better life for himself, his girlfriend, Sophina (Melonie Diaz) and daughter Tatiana (Ariana Neal), and it seems that on New Year's Eve 2008, he may finally be really starting to make the right moves towards being a better man. All this comes crumbling down when on the way back from the city with his group of friends, he is held by police at Fruitvale Station in what is ultimately a misunderstanding with tragic consequences.
For those who are not familiar with what happened at Fruitvale Station on that fateful day, the first five minutes of the film will tell you everything you need to know with actual footage taken on a cell phone by a witness to the incident. After that shockingly powerful start to the film, the film tones down dramatically to reveal how Oscar is still far from perfect. He is trying and you immediately feel a strong bond with him. The twenty-four hours leading up to the event in the film can easily be described as beautiful. There is so much human spirit and it shows Oscar trying to be a Good Samaritan and making friends in doing so with a woman in need of advice at his old workplace and a stray dog he meets while filling up his car. The scenes with his family and with his daughter are filled with so much love. While you are watching these exquisite scenes take place, there is still that niggling at the back of your mind of what is coming up. Just when you feel like you have pushed this out of your mind enough to sit back and enjoy the beauty you are seeing, the change comes. You go from feeling happy for Oscar (with a tinge of anxiety) to being shocked and dismayed.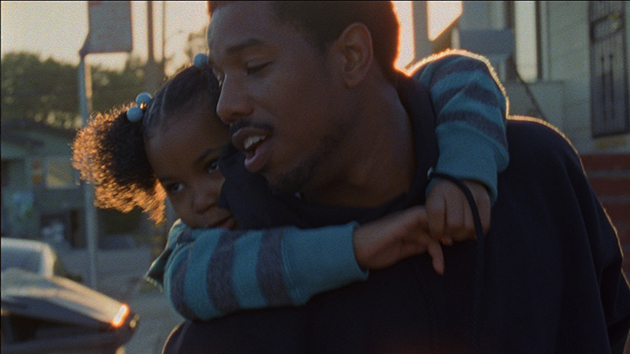 Ryan Coogler has done an incredible job at building tension in such a unique fashion. Everyone knows what is going to happen in Fruitvale Station because if you didn't know about the actual events to begin with, you know about it from the beginning of the film. Coogler doesn't build suspense in the conventional cinematic fashion, but instead relies on bringing the audience closer to the character of Oscar and showing how beautiful life can be. It's this closeness that you feel to Oscar that makes you dread the event even more. The ending of the film leaves you feeling angry about the events that followed the shooting. The final shot reminds us that this is indeed a true story and that it is not only the subject matter of the film which makes it so heartbreaking, but also the fact that is a true story, and the final shot really hits this reality home.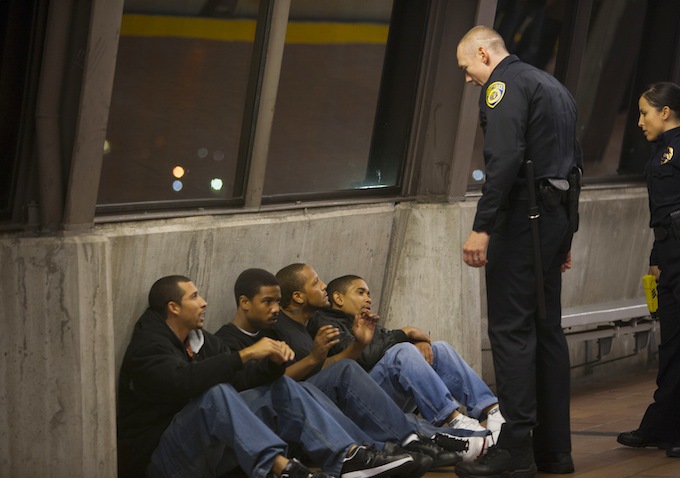 Michael B. Jordan is perfectly cast as Oscar Grant. He is incredibly likable despite everything you know he has done, and he makes it evident that he is not finding change easy. He is still a man who is battling his inner demons, but also enjoying the moments when he knows he has overcome those demons. Jordan has wonderful onscreen chemistry with all the co-stars he works closely with, particularly Melonie Diaz and Ariana Neal, who is just a treasure at her young age. Octavia Spencer is an absolute stand out as Oscar's mother Wanda. She is warm, but she is also an extremely strong female figure. She is superb in every scene she is in throughout the movie and is one of those characters you really just want to see more of. One would almost feel as though Fruitvale Station is two movies in one as it makes you feel two extreme emotions, which are at complete opposite ends to each other. It is a beautiful film with so much human spirit in it for the most part, but then switches to reveal the dark side of society where there is no happy ending.
Summary: It is a beautiful film with so much human spirit in it for the most part