Films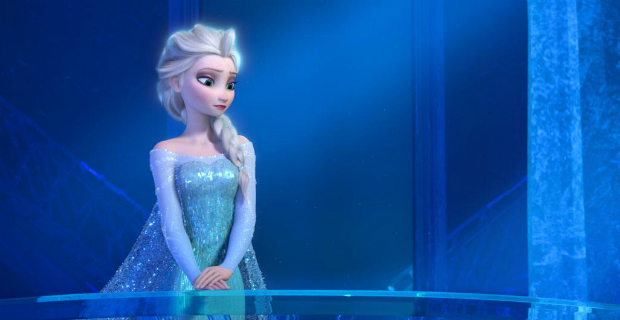 Published on December 24th, 2013 | by Damien Straker
Frozen (3D) – Film Review
Reviewed by Damien Straker on December 24th, 2013
Disney presents a film by Chris Buck and Jennifer Lee
Written by Jennifer Lee (screenplay), Chris Buck and Shane Morris (story)
Starring: (voices of) Idina Menzel, Kristen Bell, Jonathan Groff, Josh Gad and Santino Fontana
Running Time: 102 minutes
Rating: PG
Release Date: December 26th, 2013
Frozen is a deeply conservative Disney animated film that left me unmoved because of its predictable storytelling, obvious metaphors and overt cuteness. If the film had been made decades ago it might have been memorable. This is a project that Disney had struggled with since the 1940s. Danish fairytale writer Hans Christian Anderson has been the source of many Disney films, such as The Little Mermaid, and they have longed to adapt his short story 'The Snow Queen'. It was once intended as a biopic of Anderson himself, with animated sequences, and also became a cancelled Pixar project. John Lassenter, a Pixar heavyweight behind the Toy Story films, was to make the film. He is now a producer of Frozen with Christian Anderson and Jennifer Lee as the film's directors. Lee directed Tangled, a film I enjoyed far more because it took darker and riskier turns in its final quarter. Generally though, the difference between Disney and Pixar's films, including its own princess story Brave, is that Pixar challenge young audiences with difficult ideas and themes. Frozen's recycled notions of love and the endurance of family values seem like a result of the film's chequered development, a safety net employed for box office draw but not artistic success.
The film is about the relationship between two princesses who rarely speak to each other anymore. As a child Elsa (voiced by Idina Menzel) developed a special power that made her freeze things uncontrollably and nearly killed her sister Anna (Kristen Bell). Anna recovered but doesn't know her sister has powers and wonders why she is so detached from her. When Elsa accidentally turns the world into ice, she takes to the mountains to hide herself. Anna is caught between two men: Prince Hans (Santino Fontana), who wants to marry her the first day they meet and Kristoff, a scruffy mountaineer (Jonathan Groff) with a reindeer, who agrees to take her up the mountain to find her sister. The premise contextualises the sisters with contrasting personalities and feelings but does little with them we haven't seen before.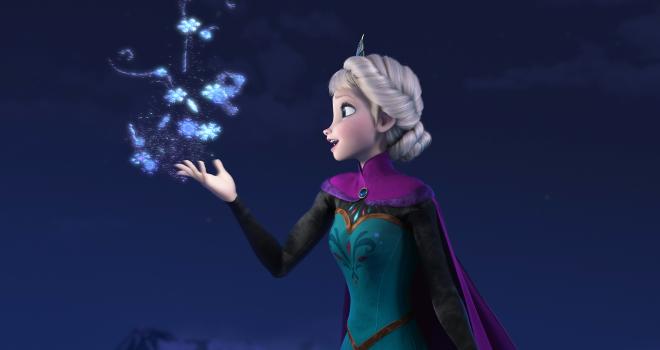 The arc of Anna's relationships with the side characters, including a talking snowman named Olaf (Josh Gad), lack surprises and the film's thematic binaries of fear and love are overly simplistic, even for Disney's young fanbase. These ideas are sometimes pitched at deafening levels by mostly forgettable pop ballads because Frozen also fancies itself as a musical. Disney continues to be etched in conservative values because Walt Disney himself was a Christian, belonging to a Congregationalist Church. "The important thing is to teach a child that good can always triumph over evil, and that is what our pictures attempt to do," he said reflecting on his core principles. Disney is also one of the most recognised brands in history, so what risk is it for them to start telling young audiences about the darker emotions and irresolvable conflicts of the world, as opposed to sugar coated dialogue like "true love can thaw a frozen heart"?
The design of the film is said to be inspired by Norwegian architecture and also Wyoming, a mountain state in the USA. Are the frosty locations a comment on climate change? Aside from the Mickey Mouse short "Get a Horse!", which plays before the main feature and makes inventive use of the 3D framing, I found the 3D distracting. A lot of the film's ice palaces and mountain ranges in Frozen are tinted with a dark blue colour palette. Without more vibrant, varied and brighter colour tones, the 3D effects cast a haze over the screen and reduce the amount of light and clarity, particularly in the night scenes.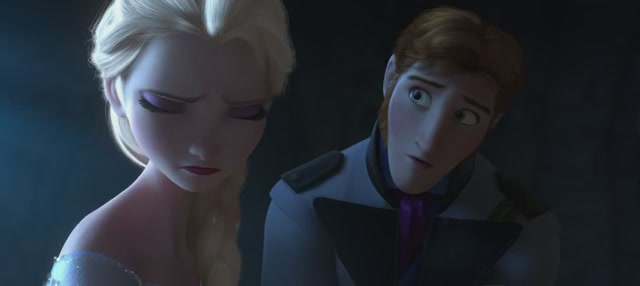 Another jarring aspect of the animation here is that the faces of the characters, particularly the large, round bug eyes and noses, all to look like they've come out of the same computer generated mould. Apparently, it's meant to be a safeguard for political correctness so people aren't offended by having one nationality represented. I wish that Disney in their visual design, their stories and characters had Pixar's courage. Pixar's films are with almost every entry visually unique in the worlds that they create and this imagination filters into the types of stories that they tell. Isn't it time that Disney moved past the power of love and jittery, hyperactive characters? Brave was criticised, mostly unfairly, but it was thematically dark and moving. As a personal preference, I prefer that over a film that is safe and sentimental not only by design but by corporate expectations.
Summary: A deeply conservative Disney animated film that left me unmoved.