Events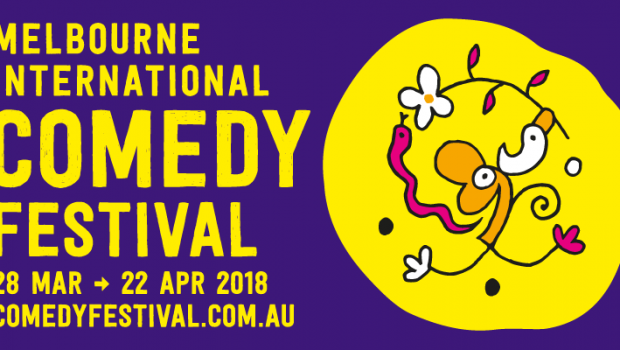 Published on February 7th, 2018 | by admin
Frontier Comedy Bringing World Class Laughs To Melbourne International Comedy Festival!
15 COMEDIANS | 1 FESTIVAL | 186 PERFORMANCES

Frontier Comedy are proud to announce fifteen world class shows for the 2018 Melbourne International Comedy Festival.

There's something for everyone; from online superstars Alex Williamson, Frenchy, Josh Wade & Neel Kolhatkar; to critically acclaimed gems Alice Fraser & Amos Gill; cult hit Emma Malik (UK); rising star Emily Tresidder; best-selling comedic authors Rosie Waterland & Titus O'Reily; media personalities Craig Low, Craig Quartermaine & Pauly Fenech; and international comedy icons Jeff Green (UK) and Jim Gaffigan (US)!

Please see below for short blurbs and listing information. Tickets to all shows on sale now.
ALEX WILLIAMSON

SO WRONG, IT'S WRONG

Comedian, actor, online content creator and "one of the world's most promising comedic talents" (Under The Gun, US) Alex Williamson (The Slot, Me and My Mates Vs The Zombie Apocalypse) is back with a new stand-up show So Wrong, It's Wrong.

Alex Williamson is a global comedy sensation. Last year alone he sold out festival seasons across Australia and the UK, as well as two tours across New Zealand and Australia. Be prepared for Alex's twisted outlook to shake your faith in humanity, before restoring it ever so slightly, then smashing it once again beyond repair in this one hour honesty session.

★★★★½ "Crude, yet hilarious. Unfiltered, politically incorrect and downright naughty!" This Is Radelaide

★★★★ "Hilarious. Keen eye, wicked mind, razor-sharp tongue." Herald Sun TOUR DETAILS:

Wednesday 28 March – Sunday 1 April
(all dates inclusive)
Athenaeum Theatre | Melbourne, VIC
All Ages | Show Starts: 9:30pm (8:30pm Sunday)
ticketek.com.au | Ph: 13 28 49

This event is recommended for patrons aged 15+

Also performing at Adelaide Fringe, Sydney Comedy Festival and Perth Comedy Festival. For full tour info visit: frontiercomedy.com/alexwilliamson
ALICE FRASER

ETHOS

From Cambridge scholar to corporate lawyer, Alice Fraser has evolved into an award-winning performer who has played sold-out shows at the Melbourne International Comedy Festival, the Edinburgh Fringe and beyond. After selling out seasons and touring the world to unanimous critical acclaim with her last three solo shows Savage, The Resistance and Empire, Alice is back with ETHOS.

ETHOS is a silly, funny and smart show that explores artificial intelligence and what it means to be human. From Golem and Frankenstein's monster to the prospect of superhuman AI's, we've always been fascinated by non-human minds. In her new show, Alice will attempt to explain our world to a brilliant, but naive newly created artificial mind; touching on human topics such as our society of contradictions.

★★★★★ "a life-changer. A show that made you laugh and shiver, smile and cry" Edinburgh Guide (UK)

★★★★★ "innately, inescapably funny. Alice Fraser is a star" Herald Sun TOUR DETAILS:

Thursday 29 March – Sunday 22 April
(all dates excl. Mondays)
Chinese Museum | Melbourne, VIC
All Ages | Show Starts: 7:15pm (6:15pm Sundays)
comedyfestival.com.au | Ph: 03 9245 3788

This event is recommended for patrons aged 15+

Also performing at Adelaide Fringe, Sydney Comedy Festival and Perth Comedy Festival. For full tour info visit: frontiercomedy.com/alicefraser
ALICE FRASER

SAVAGE, THE RESISTANCE, EMPIRE: BACK TO BACK

Savage, The Resistance, Empire – three hour-long, critically-acclaimed comedy shows in one three-hour-long comedy show (with two humane intervals). Don't miss Alice Fraser's unique, brilliant and dangerous high-wire act of comedy that will either be a disaster, or the best thing you see this year. Come along and find out.

In 2015 Alice (ABC Next Gen, co-host of The Bugle Podcast) unleashed Savage onto comedy festivals around the world. The show detailing love, anger and belief was birthed during a heartbreaking period of Alice's life. Critics showered the show with 5 star reviews, though many were unsure whether the show was comedy or something else entirely. During a year of healing, Alice penned the unintended second stanza. The Resistance, another true story, unveiled Alice's remarkable upbringing and shone a light on the ramshackle childhood home in which Alice's unique mind was developed. After once again touring the world to sold-out seasons and universal critical acclaim Alice presented Empire, the third piece of unpredictably meaningful comedy which laid out masculinity, family, Quantum Physics and Disney Villains and won Alice more lavish praise from critics and dedicated fans wherever she performed.

★★★★★ "Wonderfully funny and devastatingly poignant, Savage is a show that really could change the world" Broadway Baby (UK)

★★★★★ "Alice is a true delight to watch – her warmth onstage radiates out through the audience and makes Empire an engaging, witty and thought-provoking show." Funny Tonne TOUR DETAILS:

Saturday 21 April
Melbourne Town Hall | Melbourne, VIC
All Ages | Show Starts: Savage at 1pm, The Resistance at 2pm, Empire at 3pm
comedyfestival.com.au | Ph: 03 9245 3788

This event is recommended for patrons aged 15+
AMOS GILL

WHERE HAVE I BEEN ALL YOUR LIFE?

Amos Gill remains one of Australia's most prolific young comedians. Fresh from supporting Jim Jefferies, hosting hit107 Adelaide Breakfast, appearing on ABC TV's Allstar Comedy Gala and Just For Laughs Live at the Sydney Opera House, in 2018 Amos is back with a new hour of unfiltered and honest stand up in Where Have I Been All Your Life?

Amos has filmed his stand-up special for SBS' Stand Up At Bella Union, featured on ABC2's Comedy Up Late, SBS' The Full Brazilian, travelled the globe co-hosting a children's travel show ABC3's Wacky World Beaters, starred in online topical AFL show Four Quarters, was awarded Adelaide Comedy's 2017 Comedian Of The Year and is regularly seen touring the nation's top comedy rooms and festivals.

★★★★★ "An outstandingly brilliant comedian…you will spend the entire hour laughing uncontrollably." The Clothesline

★★★★½ "delightful… an hour-long show of unadulterated hilarity!" Everything Adelaide TOUR DETAILS:

Thursday 29 March – Sunday 22 April
(all dates excl. Mondays)
The Chinese Museum | Melbourne, VIC
All Ages | Show Starts: 8:15pm (7:15pm Sundays)
comedyfestival.com.au | Ph: 03 9245 3788

This event is recommended for patrons aged 15+

Also performing at Adelaide Fringe, Sydney Comedy Festival and Perth Comedy Festival. For full tour info visit: frontiercomedy.com/amosgill
CRAIG LOW

NAME DROPPING WITH LOWIE

How did he ruin Kanye West's dinner? What did Russell Crowe give him for his birthday? Welcome to Name Dropping With Lowie. With over 15 years on radio & TV in Australia and the US, Craig Low has had plenty of terrible celebrity encounters – and in his hit show he brings them to life like you've never seen before. Direct from regular sold out shows at LA's esteemed Improv Comedy Club and for the first time ever in Australia!

Award winning Australian comedian, TV + radio host and writer Craig "Lowie" Low has hosted and featured in TV shows on Fox, Nickelodeon and The Comedy Channel. He's won numerous awards for his national radio shows Lowie Live, Lowie's Hot 30 Countdown, Lowie's Super Awesome Mega Mega Show and Lowie vs. America, and this year can be heard nationally on the KIIS network in his new entertainment show Celeb HQ.

"You will laugh, you will cry, you will embrace the stranger sitting next to you. This show is a joyride." LATF USA (US) TOUR DETAILS:

Thursday 29 March – Sunday 22 April
(all dates excl. Mondays)
Upstairs @ Little Sista | Melbourne, VIC
18+* | Show Starts: 8:30pm
comedyfestival.com.au | Ph: 03 9245 3788

This event is recommended for patrons aged 15+
*Under 18s must be accompanied by a parent or guardian

Also performing at Sydney Comedy Festival. For full tour info visit: frontiercomedy.com/craiglow
CRAIG QUARTERMAINE

THE QUARTERBLOOD PRINCE

Australian comedian, journalist and TV writer Craig Quartermaine is a man of many talents. After making the national finals of triple j's RAW Comedy, Craig set out on his first European tour, playing London's West End and making his triumphant Edinburgh Fringe Festival debut all before he'd even done a solo show at Australian comedy festivals! Now, Craig Quartermaine is finally making his Australian festival debut.

Craig has appeared in Australia's first Indigenous sketch comedy show, ABC TV's hugely popular Black Comedy, was the Western Australian correspondent for National Indigenous Television, NITV, and currently writes, produces and appears on ABC2's Tonightly with Tom Ballard. Quartermaine's take on race, politics or Australian nuances is not always comfortable, but he takes pride in making you laugh when you really think you shouldn't. Unique, with a biting perspective about life as an Indigenous Australian, Quartermaine's dark wit sneaks up on you right before it smashes you in the face.

★★★★★ "Quartermaine's is the most perfectly delivered punchline you're likely to see at the Fringe." The Wee Review (UK)

★★★★★ "Quartermaine destroys the crowd with incisive material that can't be disputed." Australia Times TOUR DETAILS:

Thursday 29 March – Sunday 8 April
(all dates excl. Monday)
The Mantra On Russell | Melbourne, VIC
All Ages | Show Starts: 7:15pm (6:15pm Sunday)
comedyfestival.com.au | Ph: 03 9245 3788

Monday 2 April
Melbourne Town Hall | Melbourne, VIC
All Ages | Show Starts: 9:45pm
comedyfestival.com.au | Ph: 03 9245 3788

This event is recommended for patrons aged 15+

Also performing at Sydney Comedy Festival. For full tour info visit: frontiercomedy.com/craigquartermaine
EMILY TRESIDDER

NO, YOU HANG UP!

Armed with a sharp wit and engaging personality, rising star Emily Tresidder has captivated audiences across the nation's comedy festivals and internationally at the Edinburgh Fringe with her smash hit shows Crazy Is and Not Your Ex. The Sydney-born, Melbourne-based comedian and co-host of the iTunes top 50 comedy podcast Vic & Em's Comedy Gems brings her unique blend of physical and banter-filled humour to the Melbourne International Comedy Festival with her latest stand-up hour, No, You Hang Up!

Charming Tresidder will have you laughing 'til your abs hurt (we all have abs, some are just shyer than others…) We also all have our own hang ups, some are just pettier than others… Emily will hilariously explore these, and leave you hanging for more. Last year Pedestrian.tv named Emily one of their 20 Hottest Picks Of 2017's Huge Melbourne International Comedy Festival, alongside comedy heavyweights such as Josie Long & Aunty Donna, out of a whopping field of 556 shows.

★★★★ "There's not a single moment where Emily loses us." The Music

"A madcap, but deftly controlled, performer who peaks at the right times. Go see her in prime time. You will not regret it." Pedestrian.tv TOUR DETAILS:

Thursday 29 March – Sunday 22 April
(all dates excl. Wednesdays)
Imperial Hotel | Melbourne, VIC
18+* | Show Starts: 7:45pm
comedyfestival.com.au | Ph: 03 9245 3788

This event is recommended for patrons aged 15+
*Under 18s must be accompanied by a parent or guardian

Also performing at Sydney Comedy Festival. For full tour info visit: frontiercomedy.com/emilytresidder
EMMA MALIK (UK)

IF YOU CAN'T TRAIN IT, EAT IT

Walking tigers and trying to prevent a dwarf horse from having an erection is the norm for Emma Malik, a British born animal trainer turned comedian. After selling out her 2017 Sydney Comedy Festival season and an encore show that was added to meet demand, Emma and some of her animal friends are making their Melbourne International Comedy Festival debut!

Emma has been training animals professionally for over a decade. That is until a drunken dare led her to try stand-up comedy, a "one off" gig which turned into a career. Since then Emma has been busy travelling the world delivering her unique stand-up, revealing things that David Attenborough never would. No animals were harmed in the making of this hilarious show.

"Roar-ing fun." Chuck Moore Reviews TOUR DETAILS:

Tuesday 10 April – Sunday 22 April
(all dates excl. Mondays)
Radio Bar | Melbourne, VIC
18+* | Show Starts: 8:00pm
comedyfestival.com.au | Ph: 03 9245 3788

Monday 9 April & Monday 16 April
Melbourne Town Hall | Melbourne, VIC
All Ages | Show Starts: 6:00pm
comedyfestival.com.au | Ph: 03 9245 3788

This event is recommended for patrons aged 15+
*Under 18s must be accompanied by a parent or guardian
FRENCHY

SEX, DRUGS & ROLLERBLADES

Comedy and social media sensation Frenchy is back – bigger, better and lankier than ever! After selling out his 2017 Australian festival seasons, Edinburgh Fringe and a successful regional tour of Australia, Frenchy is ready to hit the festival circuit again with a brand new show, Sex, Drugs & Rollerblades. With the language of a sailor and the face of a boat, Frenchy's live shows guarantee killer one-liners, crowd work, bogan ballads, stories and jokes you won't be able to repeat the next day.

Frenchy's social media presence is continually growing thanks to his regular YouTube videos and Instagram posts – collecting thousands of new followers weekly. His Instagram is currently at over 200,000 followers and his  Facebook Page has 1.5 million likes- totalling over 2 million followers and 100's of millions of views across all his social media platforms.

★★★★½ "From the moment the blonde beanpole bounded onto the stage, the audience was enraptured, hanging upon every vulgar word." Impulse Gamer

★★★★ "Sublimely unexpected…had the audience in stitches." Reviews Hub (UK) TOUR DETAILS:

Thursday 29 March – Saturday 7 April
(all dates excl. Sundays and Mondays)
The Comic's Lounge | Melbourne, VIC
All Ages* | Show Starts: 7:00pm shows
thecomicslounge.com.au | Ph: 03 9348 9488

This event is recommended for patrons aged 15+
*Under 18s must be accompanied by a parent or guardian

Also performing at Sydney Comedy Festival. For full tour info visit: frontiercomedy.com/frenchy
JEFF GREEN (UK)

30

Award-winning British comedian and best-selling author Jeff Green is back with a new stand-up show 30. In 1988, young Chemical Engineer Jeff walked into a North London comedy room and has never looked back. 30 years and numerous awards, best-selling books, TV specials and sold out West End runs later, he's at the height of his comedy powers. Don't miss 'one of the Greats' (Herald, UK) in this special 30th anniversary performance.

Jeff has become a well known figure in Australian media since arriving here for his first performance in 1996 at the Melbourne International Comedy Festival. A festival favourite both here and abroad, Jeff returned to Edinburgh Fringe by invitation in 2015 to perform a season for legendary Fringe venue The Gilded Balloon's 30th anniversary, where he once again achieved critical acclaim at sold-out shows. Don't miss this UK comedy icon's new show 30!

★★★★★ Metro (UK)

★★★★ ½ "Charming Green manages to combine material that is funny, deeply personal and universal. The audience were laughing aloud and nodding along for the entire show." In Review TOUR DETAILS:

Thursday 29 March – Sunday 22 April
(all dates excl. 10 April and Mondays)
Swiss Club | Melbourne, VIC
All Ages | Show Starts: 9:30pm (8:30pm Sundays)
comedyfestival.com.au | Ph: 03 9245 3788

Monday 2 April, Monday 9 April, Monday 16 April
Melbourne Town Hall | Melbourne, VIC
All Ages | Show Starts: 7:45pm
comedyfestival.com.au | Ph: 03 9245 3788

This event is recommended for patrons aged 15+

Also performing at FRINGE WORLD Perth, Adelaide Fringe, Sydney Comedy Festival and Brisbane Comedy Festival. For full tour info visit: frontiercomedy.com/jeffgreen
JIM GAFFIGAN (US)

LIVE

Grammy nominated, multi-platinum-selling, top touring comedian, actor & two times New York Times best-selling author Jim Gaffigan returns to Australia!

Jim Gaffigan (The Jim Gaffigan Show, Flight of the Conchords, Portlandia, Bored to Death) is known around the world for his unique brand of humour which largely revolves around fatherhood and his observations on life. With sold out live shows at some of the biggest venues on the planet and iconic film and TV roles including his critically acclaimed sitcom The Jim Gaffigan Show, Gaffigan is one of the most familiar faces in comedy in the world today. Last in Australia in 2014 for the Just For Laughs Comedy Festival at the Sydney Opera House, this will be the first time fans in Melbourne and Brisbane can see Jim live.

"One of our most intelligent observational humourists." The AV Club (US)

"An assured, accomplished comic, America's Jim Gaffigan can be relied upon to engage any audience with his smart, no-nonsense routines." Chortle (UK) TOUR DETAILS:

Monday 2 April
Melbourne Town Hall | Melbourne, VIC
All Ages | Show Starts: 8:00pm show
comedyfestival.com.au | Ph: 03 9245 3788

This event is recommended for patrons aged 15+

Also performing at Brisbane Comedy Festival and in New Zealand and Sydney. For full tour info visit: frontiercomedy.com/jimgaffigan
JOSH WADE

THE WOKE BLOKE

Comedian, podcaster and content creator Josh Wade is back with a brand new show The Woke Bloke. After four years of playing his comedic counterpart Cunny, it's time for Josh to shed the mask and take the spotlight. Part stand-up, part Q&A, part story-time – this 60 minute show is the ultimate chance to get up close and personal with Josh as he tackles the subjects nobody wants to touch.

9/11, the Church, Military Industrial Complex, Satanic Cults and New World Order – are these theories or do they hold some truth? Fact, fiction, conspiracy – the self-proclaimed Woke Bloke Josh Wade connects the dots, to prove and disprove, in this unique audio-visual show.  Currently listed in the Top 100 Australian YouTubers, Josh has earned himself one of the largest comedy fan bases in Australia gathering over 1 million online followers, cementing himself as a worldwide prospect for Australian comedy and beyond.

"Great jokes. Rapid-fire, high energy, potty-mouthed, he is also an excellent ad-libber." Herald Sun

"nothing is safe in this weird and wacky one hour observation of himself & today's society." Beat Magazine TOUR DETAILS:

Friday 20 April & Saturday 21 April
The Comic's Lounge | Melbourne, VIC
All Ages* | Show Starts: 8:15pm
thecomicslounge.com.au | Ph: 03 9348 9488

This event is recommended for patrons aged 15+
*Under 18s must be accompanied by a parent or guardian

Also performing at Adelaide Fringe and Sydney Comedy Festival. For full tour info visit: frontiercomedy.com/joshwade
NEEL KOLHATKAR

LIVE

Neel Kolhatkar returns for the fifth year in a row with his best new material and some of your old favourites. Since skyrocketing to internet stardom a few years ago and subsequently earning over a million followers world-wide, Neel has continued to build an impressive live following, with his 2017 season culminating in a sell-out show to thousands at Sydney's iconic Enmore Theatre.

2017 also saw Neel release his second self-produced stand-up special Neel Before Me which has collected hundreds of thousands of views across the globe, and bag a starring role in the new ABC TV comedy show Virgin Bush. This will be Neel's fifth nationwide solo outing and Neel Kolhatkar Live will see him pair some of his greatest old material with plenty of never before seen jokes. Don't miss one of Australia's best, live on stage!

★★★★★ "Uncanny impersonations, entertaining observations – Neel has been making waves in the Aussie comedy scene…and can't be described as anything short of a star" This Is Radelaide

★★★★½ "Fearless and feisty, Neel Kolhatkar's is a voice that everyone can resonate with, the only setback is the hour not lasting long enough" In Review TOUR DETAILS:

Friday 20 April & Saturday 21 April
The Comic's Lounge | Melbourne, VIC
All Ages* | Show Starts: 7:00pm
thecomicslounge.com.au | Ph: 03 9348 9488

This event is recommended for patrons aged 15+
*Under 18s must be accompanied by a parent or guardian

Also performing at Brisbane Comedy Festival, Melbourne International Comedy Festival, Perth Comedy Festival and in Adelaide. For full tour info visit: frontiercomedy.com/neelkolhatkar
PAULY FENECH

THE BOGAN BIBLE

Award-winning actor, writer, film-maker and comedian Pauly Fenech (Housos, Fat Pizza, Swift and Shift Couriers, Bogan Hunters) is back with a new live comedy show The Bogan Bible. Be prepared to be inducted into the bogan world through stand-up comedy, multimedia and audience interaction.

Ever wondered what a bogan is? Where did they come from? Are you yourself in fact a bogan? These questions and more will be answered by the original Bogan Hunter, Logie winner and Tropfest winner Pauly Fenech. In total, since 1998 Paul has made over 50 hours of TV comedy, five feature films and performed countless live performances from pub shows to casinos. Don't miss this legend of Aussie comedy live!

★★★★★ "comedic genius- a must see comedy show" Impulse Gamer

★★★★ "Just one criticism – it didn't go long enough" The Advertiser TOUR DETAILS:

Tuesday 10 April – Saturday 14 April
The Comic's Lounge | Melbourne, VIC
All Ages* | Show Starts: 7:00pm
thecomicslounge.com.au | Ph: 03 9348 9488

This event is recommended for patrons aged 15+
*Under 18s must be accompanied by a parent or guardian

Also performing at Adelaide Fringe, Brisbane Comedy Festival and Sydney Comedy Festival. For full tour info visit: frontiercomedy.com/paulyfenech
ROSIE WATERLAND

MUM SAYS MY MEMOIR IS A LIE – THE LIVE EVENT

In 2015 Rosie Waterland wrote The Anti-Cool Girl. A book about her childhood with mentally ill, alcoholic, drug-addicted parents. There were foster homes, AA, overdoses. Adult Rosie navigated her way through eating disorders, Bachelor recaps and awkward Tinder dates. Then she had an epiphany: to embrace her true self – a girl who loves drinking wine in her underpants – and become an Anti-Cool Girl. It seemed everyone in the country read her critically acclaimed bestseller… except Rosie's mother, Lisa, too lost in alcoholism to even think about it. Then, she unexpectedly got sober and finally read the book.

Mama Lisa had lots of thoughts – the first of which is that most of Rosie's memoir is a straight-up lie. During this honest discussion, Rosie and Mama Lisa will go over highlights from their number one podcast, Mum Says My Memoir Is A Lie and talk about them in detail accompanied by photos and videos from the past. They'll also give you the chance to ask them all the questions you've been dying to ask. Join Rosie and Mama Lisa for a night of brutally honest conversation in which they share (very different) memories, and lots and lots of laughs.

"Constant laughter, squirming and a rush of emotion…an inspiring show and very enjoyable to be a part of" City Hub

"Utterly poignant and touching…Rosie is undoubtedly a great storyteller" Scenestr TOUR DETAILS:

Saturday 21 April – Sunday 22 April
The Comic's Lounge | Melbourne, VIC
All Ages* | Show Starts: 2:00pm
thecomicslounge.com.au | Ph: 03 9348 9488

This event is recommended for patrons aged 15+
*Under 18s must be accompanied by a parent or guardian

Also performing at Sydney Comedy Festival & Perth Comedy Festival. For full tour info visit: frontiercomedy.com/rosiewaterland
TITUS O'REILY

A THOROUGHLY UNHELPFUL HISTORY OF AUSTRALIAN SPORT

In 2017 he performed in three critically acclaimed stage shows; Dane Swan: In Conversation With Titus O'Reily at Melbourne International Comedy Festival, Titus O'Reily Returns at Sydney's Comedy Store and Titus O'Reily: Insufficient Intent across the nation in his debut national stand-up tour. Now popular sports satirist Titus O'Reily is back with a brand new show A Thoroughly Unhelpful History Of Australian Sport, based upon his bestselling book of the same name.

From Don Bradman's focus to Steven Bradbury's heroic not falling over and the alarming number of footballers caught urinating in public – sport has shaped Australia's sense of self.  In his new show Titus (Channel 7, Nova 100, Herald Sun) explores the scandalous and bizarre history which has led to this nation's great love affair with sport. Part history, part social commentary and part the ravings of a madman, Titus examines: League vs Union and what your preference says about you as a person; why it's the AFL's fault that Victorians are so awful; how soccer is the biggest threat to Australia since Communism; how cricket is not boring; how horse racing is not just a way to launder your money; and the Olympics (or why Australia is only important every four years.)

"An hilarious array of one-liners" The West Australian

"The funniest man in sports comedy…this non-stop hour of hilarity will have you wiping tears of laughter, on the edge of your seat, opinion making and wetting your pants from start to finish." Jamie Azzopardi TOUR DETAILS:

Thursday 29 March – Sunday 22 April
(all dates excl. Wednesdays)
Imperial Hotel | Melbourne, VIC
18+* | Show Starts: 8:30pm
comedyfestival.com.au | Ph: 03 9245 3788

This event is recommended for patrons aged 15+
*Under 18s must be accompanied by a parent or guardian

Also performing at Sydney Comedy Festival. For full tour info visit: frontiercomedy.com/titusoreily