Hardware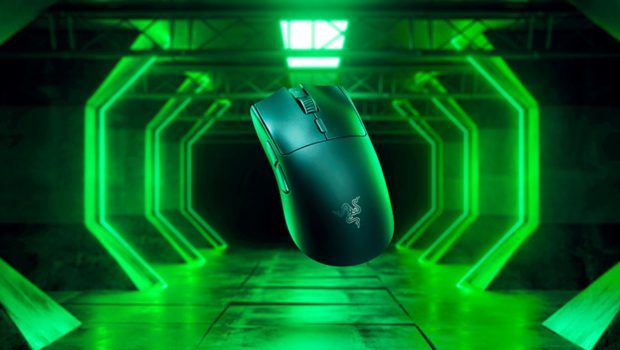 Published on September 19th, 2023 | by Andrew Bistak
FROM LEGENDS TO THE NEXT GENERATION: INTRODUCING THE RAZER VIPER V3 HYPERSPEED
Razer™, the leading global lifestyle brand for gamers, today proudly introduces the Razer Viper V3 HyperSpeed. Representing Razer's unrivalled heritage in esports and gaming peripherals, this wireless gaming mouse is tailored for both today's pros as well as the next generation of gaming champions.
A Testament to Unrivalled Heritage
As an extension of the award-winning Viper line, the Viper V3 HyperSpeed stands as an embodiment of Razer's longstanding motto: For Gamers. By Gamers. Reaffirming Razers' pledge to equip all gamers with tools that amplify their competitive edge, it signifies a prominent entryway to the world of professional gaming.
A Shape Trusted by Pros
Years of collaboration with esports professionals have culminated in the Viper V3 HyperSpeed's precise shape enhancements, which provide optimal support, grip, and comfort. The result is a gaming mouse crafted for claw and fingertip grip styles, minimized finger strain, and enhanced accessibility to vital commands.
Performance Trusted by Pros
Featuring the Razer Focus Pro 30K Optical Sensor, the Viper V3 HyperSpeed guarantees pinpoint accuracy. Its staggering 280-hour battery life on HyperSpeed wireless mode, powered by just a single AA alkaline battery, ensures uninterrupted gameplay. And with the option to upgrade to true 4000 Hz wireless polling rate with the Razer HyperPolling wireless dongle (sold separately), gamers gain that critical microsecond advantage over the competition.
The Viper V3 HyperSpeed is Razer's commitment to push gaming boundaries, ensuring both veterans and rising stars stay ahead of the curve. With pro-endorsed ergonomics and best-in-class technologies, it offers every gamer the opportunity to experience peak Razer performance.
For more information on the Razer Viper V3 HyperSpeed, please visit Razer.com.
PRICE & AVAILABILITY
Razer Viper V3 HyperSpeed
$129.95 AUD / $145.95 NZD
Coming soon to Australia & New Zealand
Razer Viper V3 HyperSpeed & HyperPolling Wireless Dongle
$157.95 AUD / $175.57 NZD
Coming soon to Australia & New Zealand