Blu-ray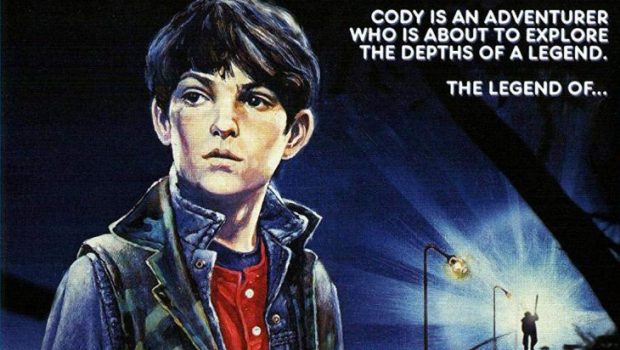 Published on April 3rd, 2019 | by Pat Condliffe
Frog Dreaming – Bluray Review
Summary: Australia's answer to The Goonies wants you to be a kid again!
The folks over at Umbrella entertainment have been getting their OZploitation on with a run of Aussie classics from different genres getting the Bluray treatment. One of the latest to make the hop to Bluray lately is Brian Trenchard-Smiths Frog Dreaming (1986). At the time it was part of the wave of 80s kids films that turned children's tales into box-office gold including The Goonies, Explorers, The Flight of the Navigator, and, of course, E.T.
So, I guess you're here to find out if it is the cult film that many claim it is. Well, is it?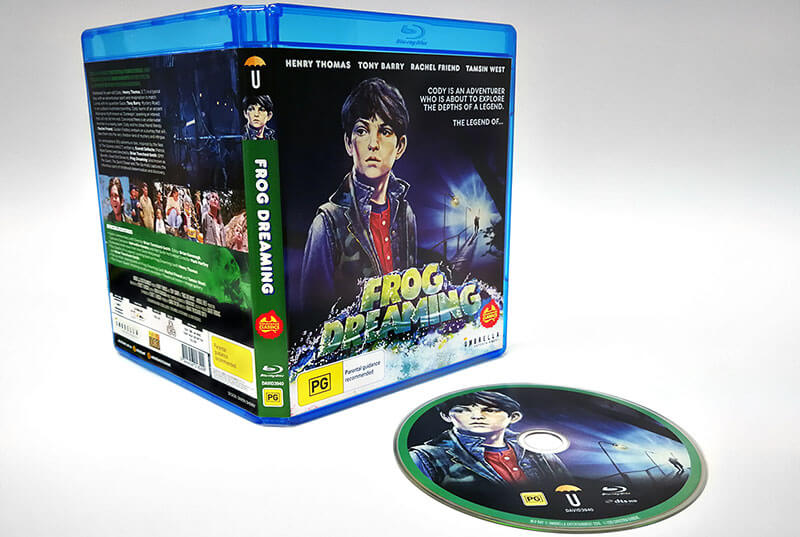 In short, yes!
This is an Aussie classic that deserves a viewing.
Although, it is not without some issues. So, let's dig into what's hot and what's definitely not about Trenchard-Smiths Frog Dreaming.
Frog Dreaming stars Henry Thomas as Cody, an orphaned American who grew up with an Aussie foster dad (Tony Barry as Gaza) after his parent's accidental death. Gaza is a mechanic and Cody has developed his fascination for machines (imagine a mix of Sean Astin's Micahel Walsh and Jonathan Ke Huy Quan's Richard "Data" Wang from Donner's The Goonies).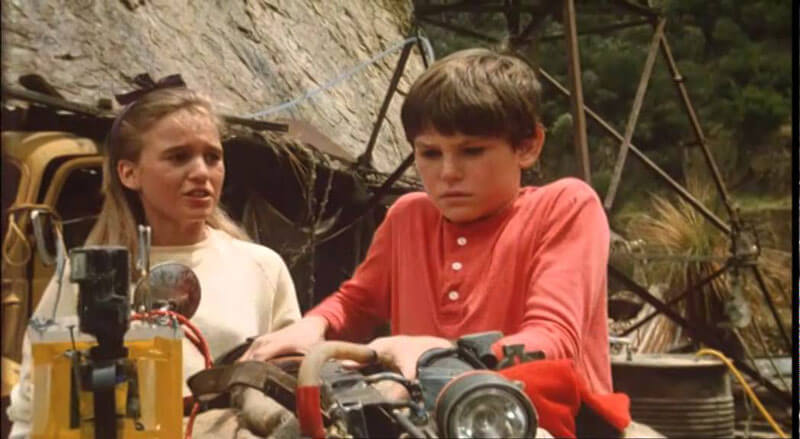 It's the summer holidays and Cody's busy trying to build a bicycle that will work on the train tracks and get his mate Wendy (Rachel Friend from television's Neighbours) to the dance. When they stumble on a dead body at a waterhole that doesn't appear on any maps, Cody's curiosity is sparked. And Cody, Wendy, and her little sister Jane (Tasmin West) try to get to the bottom of whether Kurdaitcha man was responsible. Along the way, they have to deal with the local cops, interfering parents, and the collision of science and Aboriginal Australian myth.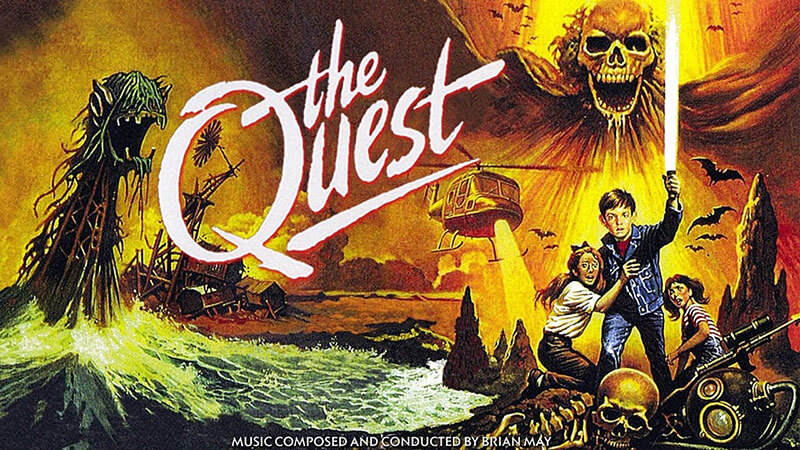 I must have been about 8 when I first watched Frog Dreaming back in the late 80s. Back then it went under different titles at the video store – The Quest and The Go Kids. As a new migrant to Australia, I loved it, even though I grew up in Sydney rather than the bush. It fast became my go-to kids adventure film along with The Goonies, Explorers, and Flash Gordon because back then you couldn't get E.T. – The Extra-Terrestrial on VHS until around 1989. And anyway, with Henry Thomas heading up Frog Dreaming it was the next best thing for a kid who spent a lot of time at home with videos while his parents worked.
So, I was a bit nervous to sit down a couple of decades later with my own family to watch and review it. I've been a fan of Trenchard-Smiths work for a while, but not so much the kid's films but his Ozploitation classics: Dead End Drive-In, Turkey Shoot, and the Man From Hong Kong. Unlike many of his OZploitation films which purely have cult appeal, Frog Dreaming has something for everybody. In fact, in many ways, it holds up extremely well. There's a solid coming of age story. The acting is pretty solid. The directing shows a real knack for pacing and developing tension. And the story as a whole is a lot of fun with a couple of scares and quite a few laughs.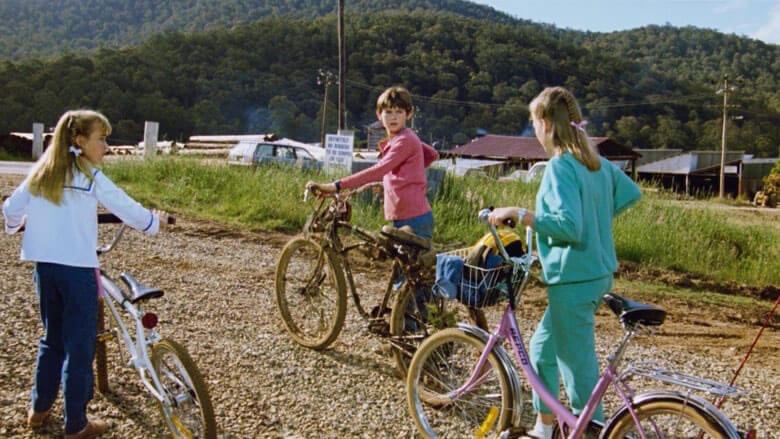 Arguably, it should be an Aussie classic alongside Trenchard-Smith's other Aussie gem, BMX Bandits. This film has smart kids being empathetic and caring. There are budding relationships, but with a sense of innocence, adventuring kids, and the sense of the uncanny and mysterious underpinned by kids with a real scientific desire to know. The humour is refreshingly inappropriate and quintessentially Aussie. Jane steals the show with totally un-PC lines.
Mum, can ya get herpes from french-kissing?
The special effects are really quite impressive for the $388,000 budget. The central monster is quite effective, given its simplicity. Even my battle-hardened daughters burrowed back in the couch and reached for the cushions in a couple of moments. The cinematography really does justice to Victoria's beautiful forests and coastline. Trenchard-Smith manages to cultivate a real Australian Everywhere.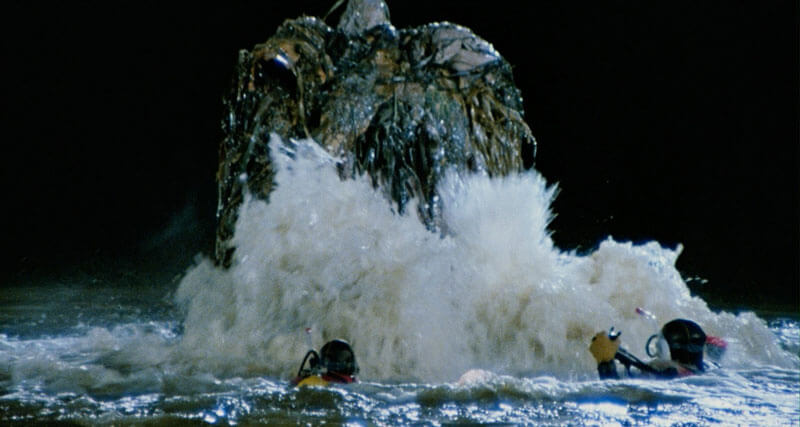 But then, there's the not so great.
For all of its progressive trappings, it is still very much a product of the 80s. Aboriginal flag bumper stickers and rear window stickers don't make up for the casual racism of the older white characters. Similarly, even though there are some solid speaking parts for the Aboriginal Australian characters, they are for the most part one-dimensional and only there to provide clues for Cody's sleuthing.
Dempsey Knight's Charlie Pride is more complicated but still acts (as Lauren Caroll Harris also points out) as an uncomfortable 'Strayan version of the Magical Negro. Although to be fair, Charlie Pride has a little more complexity than other stock characters of this racialised tradition. For all its problems, the eeriness scene in the mangroves with the "devil" on the jetty has stuck with me for many years.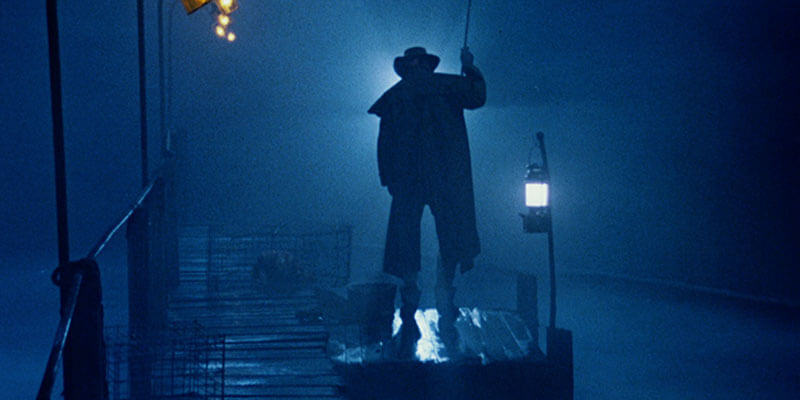 Similarly, Jane and Wendy are pretty stereotypical. Lacking the verve and fearlessness of BMX Bandit's badass Judy (Nicole Kidman). Wendy and Jane need saving a bit much and fawn a little too hard. Something both my 8 and 6-year-old daughters took great pains to point out. The tables turn later in the film, but there is a clear compartmentalising of roles which is disappointing rather than quaint in a rewatch.
The Bluray release is chock full of extras. There's an interview between Trenchard-Smith and Henry Thomas, another interview with Rachel Friend and Tasmin West, an insightful and entertaining commentary track, and some stills. The transfer quality looks and Brian May's score sounds good on the home theatre.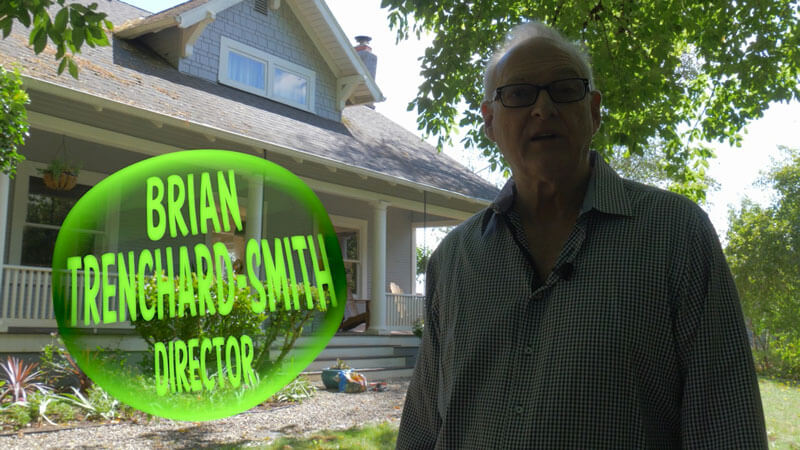 So, is it worth your money?
Yes! If you like a good kid's action film and want something a bit different and unmistakably Aussie, this should definitely get a seat in your collection.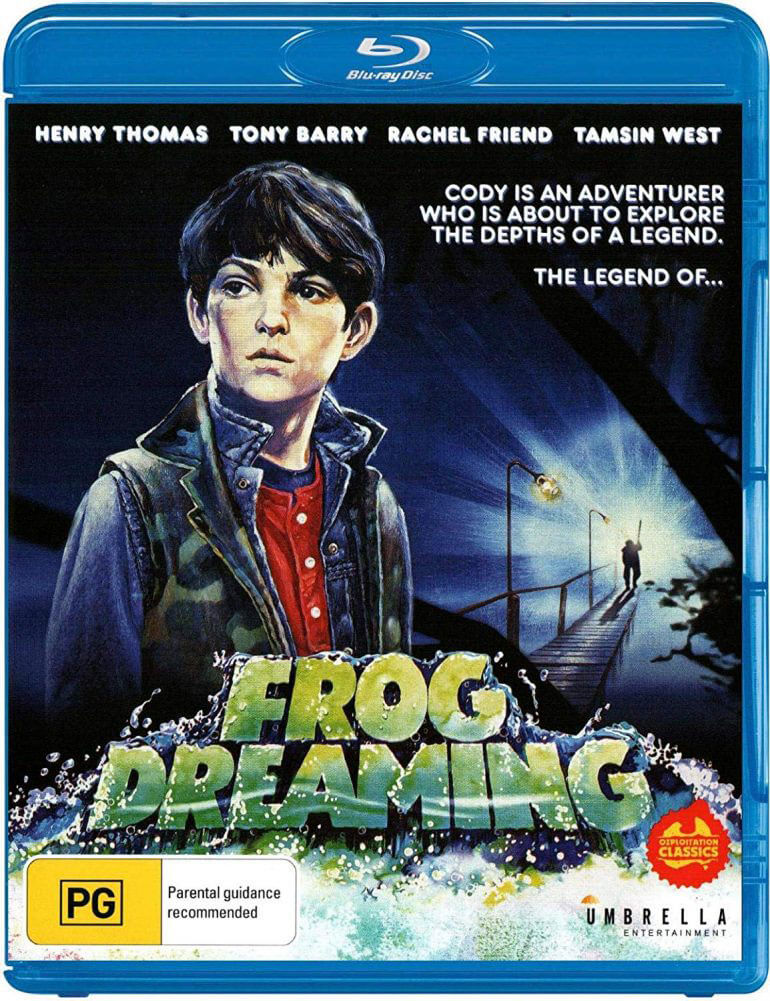 Blu-ray Details
Director – Brian Trenchard-Smith
Actors – Henry Thomas, Rachel Friend, Tony Barry
Film Genre – Australian Cinema
Label – Umbrella Entertainment
Audio – English (DTS-HD 2.0)
Subtitles – English
Running Time – 94
Aspect ratio – 1.78:1
Region Coding – B (Blu-Ray)
TV Standard – HD
Rating – PG
Consumer Advice – Parental Guidance Recommended
Year of Release – 1986
Primary Format – Movies/TV – Blu-Ray