Hardware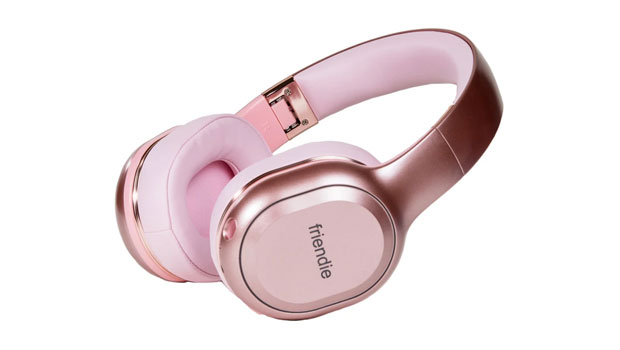 Published on December 17th, 2020 | by James Wright
Friendie Air Duo Review (Rose Gold)
Summary: The Friendie Air Duo merges beautiful aesthetics with equally beautiful audio
If you're looking for decent audio quality matched with stylish aesthetics which scream fashion, then you've come to the right place with the AIR DUO from Friendie. So not only will you look the part but you'll be immersed in crystal clear audio. Furthermore, these are the ultimate multipurpose wireless over-ear headphones that are perfect for listening music, watching films, work, exercising and of course taking calls plus gaming.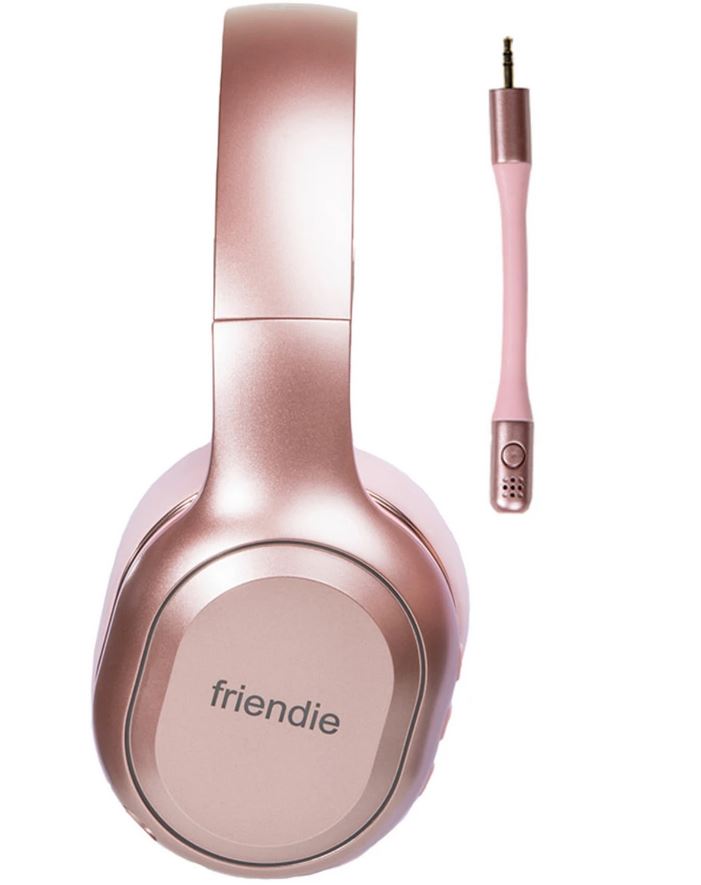 Adding to the build quality is the comfort factor of the Air Duo thanks to the high density foam which means you can wear these headphones for hours upon hours without them getting uncomfortable. Another highlight is the battery life which boasts up to 54 hours (at 50% volume) courtesy to its 1000 mAh battery that makes these wireless headphones ideal for your next holiday destination.
So before we jump into our review, let's check out what makes the Friendie Air Duo tick!
Features
54 Hours of Music playback (at 50% volume)
Designed for working from home.
Certified RoHS compliant and contains no harmful or hazardous content
Multimedia controller (play, pause, previous, next, volume controls)
Over-ear design containing high density foam to reduce and isolate exterior noise, whilst avoiding sound manipulation/loss caused by noise cancelling technology
30mm vibration mode for gaming or super deep bass boost for music
3.5mm audio input cord to save battery life and transform your wireless headphones to wired headphones
Two equaliser modes, treble and bass optimised for chart music or bass boost
Gamer LED lights switch on ear cups
Phone controller (answer, end, volume)
Detachable long-pole microphone for phone calls, video calls or gaming
Folding design with metal folding hinges
Pillow comfort earpads and headband
Efficient battery technology.
Extendable headband to suit different head sizes
Ergonomic button layout
Protective case, instruction manual, charge cable and audio cable included
Apple devices will show a Bluetooth battery meter
Unboxing Gallery
.
.
The Air Duo also come with everything you need to start your audio experience that includes a charging cable, case, detachable microphone and even an audio cable. However the first thing that I noticed about the headset out of the box was its high-end design that really screams luxury thanks to its rose gold colouring. If rose gold is not your colouring, the headset is also available in black and pink. There are even LED's on the headset which can be tailored to suit your games.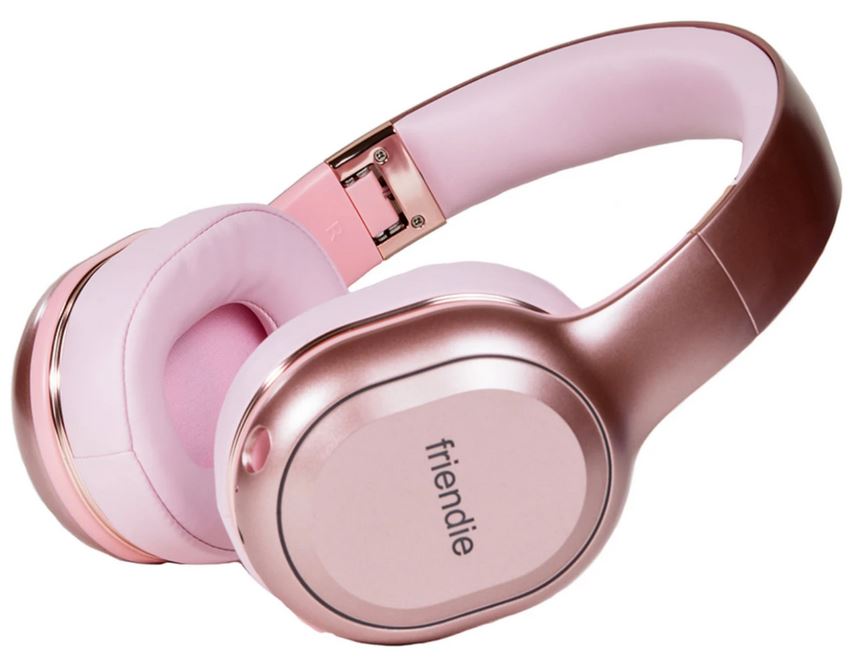 Controls are also well-placed and the headset even folds up neatly so you can place it in its case. Connecting them to your Bluetooth devices is also super simple and once you turn the headset on (by holding down the power button), you simply search for the device on your smart device and presto, a connection has been established. While the headset supports 300 hours of standby and as mentioned, 54 hours if you have the volume less than 50% and it supports fast charging which fully charges the Air Duo in 3-hours.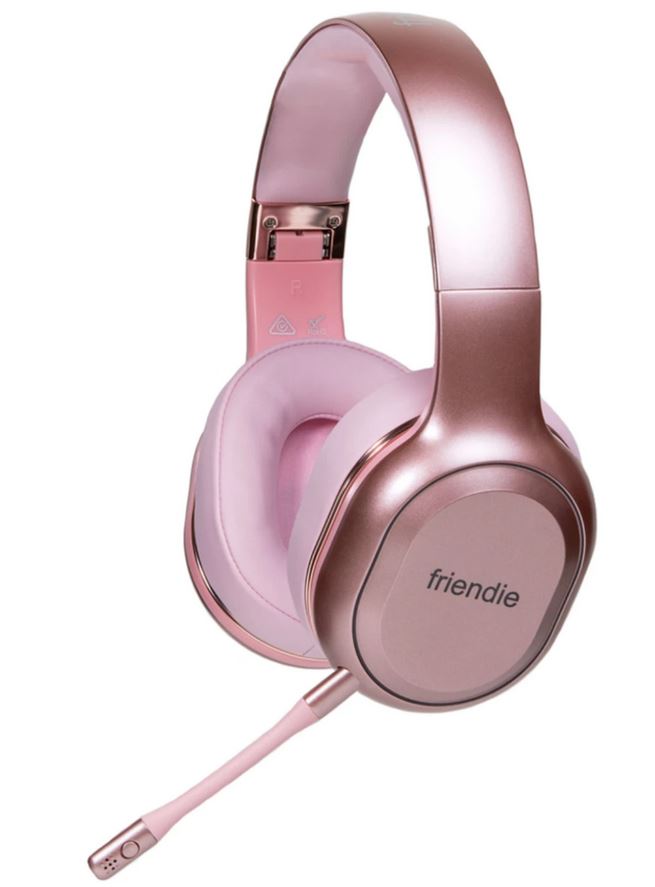 Audio quality on the Air Duo is fantastic and whether we were listening to music from Deezer, watching Netflix or playing games, levels were great with no distortion, including just the right amount of bass. Even on louder volumes, the audio did not become distorted. It also has two on the fly equaliser modes that enhance music or bass which is particularly useful for gaming. You can even enable an option vibration mode to add to your gaming and as a result, makes it more immersive.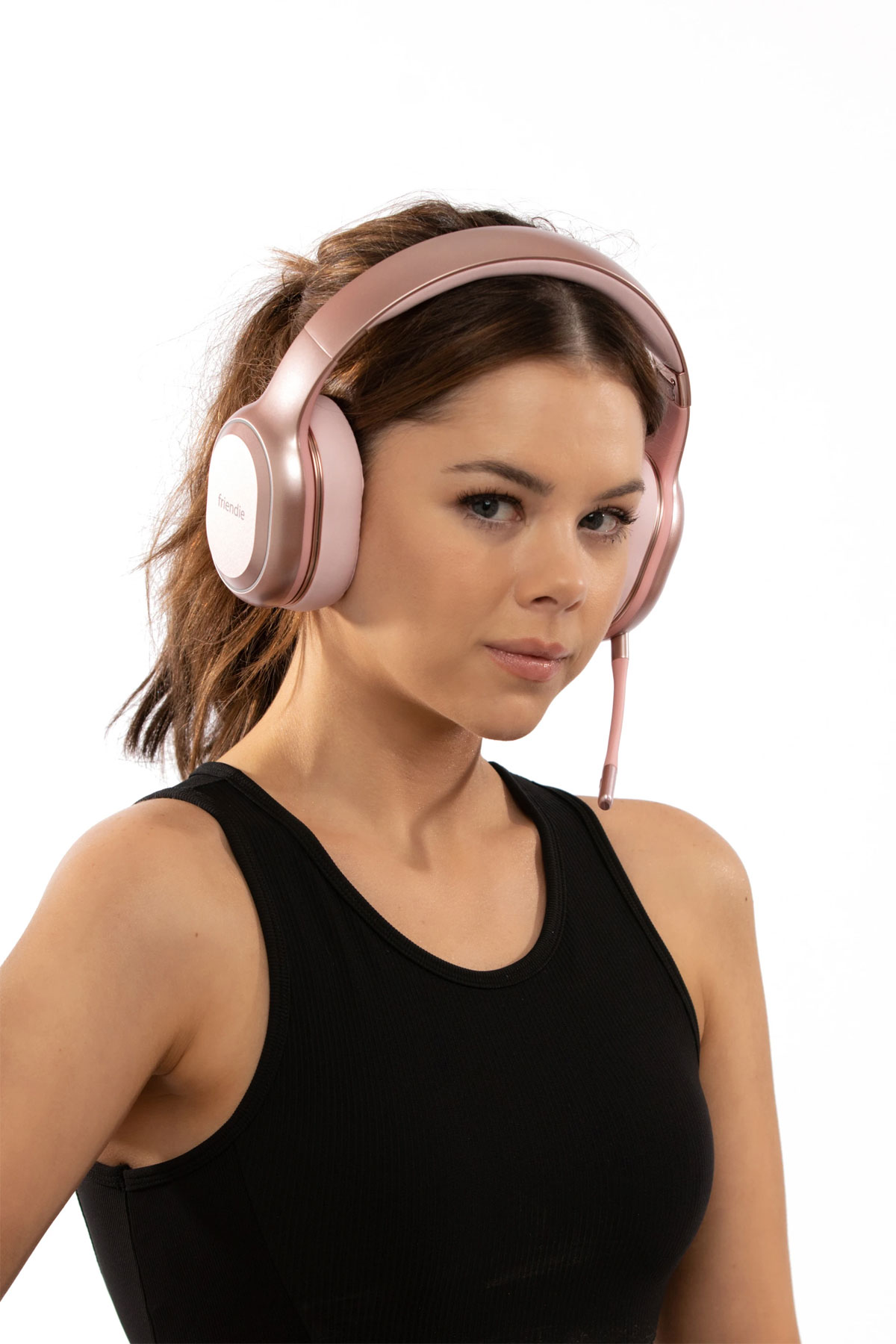 Final Thoughts?
Stylish and well-designed with the environment in mind, the Friendie Air Duo ticks all the right boxes when it comes to phenomenal audio quality. So if you're in the market for a headset or looking to purchase one as a gift, you really can't go wrong with the Air Duo!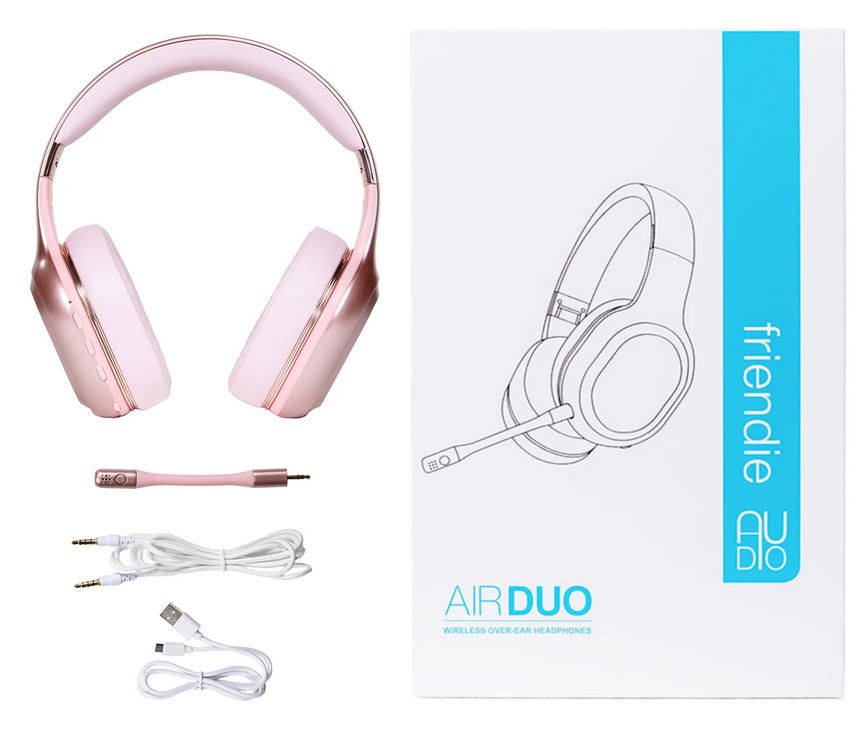 For more information, please visit https://www.friendie.com.au/products/air-duo-rose-gold-over-ear-wireless
As a bonus for Impulse Gamer readers, Friendie are giving readers up to 50% off for the month of January by using the code IMPULSE