Games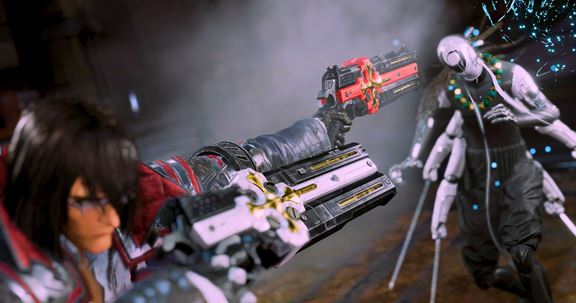 Published on September 30th, 2021 | by Andrew Bistak
Fresh & Gory Gameplay and The Hidden Star Behind Gungrave G.O.R.E Revealed!
Prime Matter and Studio Iggymob are proud to reveal the hidden star behind the scenes of their upcoming action-fest Gungrave G.O.R.E.
What's better than 1 legendary artist? Two!
In addition to the creator of the bad-ass antihero Grave, Yasuhiro Nightow, today we announce that Ikumi Nakamura has also been heavily involved working alongside the developers bringing her own unique style to the project and helping Studio Iggymob fulfill their vision.
Ikumi Nakamura said, "This collaboration with Gungrave G.O.R.E was such a precious time for me as a fan of the original Gungrave series. The experience also had me thinking a lot and brought up many good memories. Please look forward to more news that will be coming soon!"

"Her creation and passion is incredible, with the unique and fresh approach she brings, it's the perfect match for what we wanted for Gungrave G.O.R.E" Said Kay Kim Senior V.P Studio Iggymob. He added "In true Gungrave style, nothing is quite what it seems! We don't want to give too much away right now, but each boss Grave encounters has a higher, more powerful form of themselves, the "Superior Boss". Here you can see one of Ikumi Nakamura's characters in full action – her interpretation and realisation of our "Yensen Superior". 
Unleash the Cerberus!
Watch the extended trailer complete with the latest, blood spraying goretastic gameplay as the dual pistol wielding, coffin carrying, undead manifestation of retribution, twisted justice and loyalty unleashes his vengeful fury on his hapless foes (with a few surprises to boot). 
Grave returns in 2022 to PS4, PS5, Xbox One, Xbox Series S|X and PC. Stay tuned for more!