Events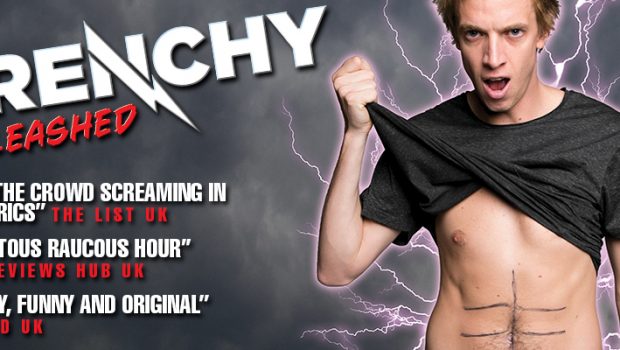 Published on April 2nd, 2017 | by Sean Warhurst
Frenchy – Frenchy Unleashed Review (MICF)
Summary: The content isn't for the faint of heart but if you're in the market for puerile banter and raucous laughter then Frenchy Unleashed should be on your radar.
4.7
French-Kissing Comedy's Fist
Social media sensation Frenchy has kicked off his latest tour, Frenchy Unleashed, for the Melbourne International Comedy Festival, selling out the first few nights and packing the Athenaeum theatre with a crowd  with a voracious appetite for unsavoury comedy.
The venue itself didn't exactly leave a great first impression, with the small room packed to the brim with eager theatre goers crammed shoulder to shoulder on rickety chairs set atop a tacky floor with a higher alcohol content than Oliver Reed's liver.
Thankfully the calibre of the show more than made amends for the dingy quality of the venue, with Frenchy's infectious enthusiasm ensuring that the crowd were eating out of his hand for the better part of an hour.
From the moment the blonde beanpole bounded onto the stage, the audience was enraptured, hanging upon every vulgar word as the comedian worked the room and ran a gamut of topics ranging from an abnormally large testicle, the differences in what constitutes as fun between an unfettered single life and when you're in a relationship, the vapid nature of the cult of celebrity and much, much more.
Frenchy eagerly interacted with the crowd, squeezing every last drop of hilarity from their disparate replies as humanly possible; it certainly helped that he seemed to instinctively pick out audience members who provided the most aloof answers, such as a young bloke who, when quizzed on where he hailed from, simply replied with a vague "South East Victoria." The speed with which he played off the audience was admirable and, behind the affable bogan vernacular, it's clearly evident that there's a rapier wit at work here.
Interspersed between Frenchy's musings on life were a few surprisingly competent musical pieces, from a touching ballad about a wingman called Steve who willingly throws himself on a grenade to ensure his buddy gets laid to a rapid fire stream of lyrical flame spat into the mic about the sheer ridiculousness of a family known primarily for sleeping with rappers somehow being held up as style icons and savvy entrepreneurs for children to aspire to be.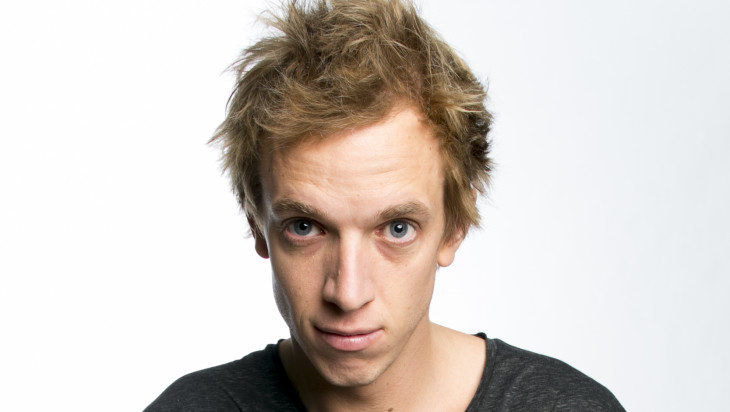 As is probably obvious by the effusive praise permeating this review, I really enjoyed Frenchy Unleashed. Personally my comedic sensibilities sit somewhere between the non-sequiturs of Mitch Hedberg and the profanity laden bits by Jim Jeffries and Frenchy managed to hit my humour G- Spot effortlessly and had me enraptured in the comedic equivalent of edging for an hour.
Perhaps most surprising to me was the accomplished manner in which Frenchy commanded the stage; I had dismissed "Youtube" comedians to a certain degree, believing that often the comedy from their short videos didn't translate all that well to the stage but after watching Frenchy work his magic it's clear that this former teacher takes his craft seriously and has a handle on how to put on a boisterous and entertaining show. When a gig ends with the comedian heartily swigging beer out of a stranger's shoe as an inebriated audience member struggles to keep up, you know you've made the right choice of shows for the night.
Final Thought
Unlike, say, Alex Williamson, there's no sense of a calculated persona with Frenchy; he genuinely embodies the spirit of the Aussie Larrikin and it's this quality that lends an air of authenticity to his show that is hard to find amongst his contemporaries.
Of course, the content isn't for the faint of heart but if you're attending a Frenchy show then chances are you're going in expecting quality offensive comedy from an uncouth yet charismatic lad who looks a little like Worzel Gummidge (with the obligatory "on meth") and that's exactly what you're going to get.
Prior to watching Frenchy Unleashed I knew little of the lanky streak of pelican piss but I think I can well and truly count myself among the converted after such a banger of a live show.
Highly Recommended.
https://www.comedyfestival.com.au/2017/shows/frenchy-unleashed