Films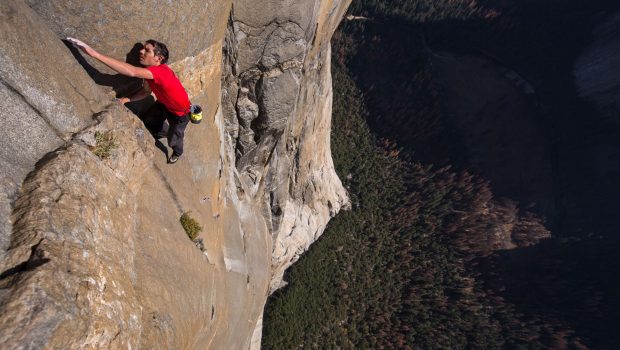 Published on January 22nd, 2019 | by Damien Straker
Free Solo – Film Review
Reviewed by Damien Straker on the 22nd of January 2019
Madman presents a film by Elizabeth Chai Vasarhelyi and Jimmy Chin
Produced by Elizabeth Chai Vasarhelyi, Jimmy Chin, Shannon Dill and Evan Hayes
Starring Alex Honnold, Sanni McCandless, Jimmy Chin and Tommy Caldwell
Music by Marco Beltrami
Cinematography Jimmy Chin, Clair Popkin and Mikey Schaefer
Edited by Bob Eisenhardt
Rating: E
Running Time: 100 minutes
Release Date: the 24th of January 2019
The documentary Free Solo follows the escapades of American adventurer and mountain climber, Alex Honnold. His signature accomplishment is that he is a free solo rock climber. This means he scales mountains with his bare hands. There are no safety harnesses, no ropes and no second chances. He is now thirty-three years old. As a child he was described as a loner and someone who was quiet. His father also died when Alex was only nineteen. Understandably, his mother concedes that she would prefer if he did not free solo, but Alex claims it is when he 'feels most alive'.
Since he is used to being alone, the most significant development in his life is starting a relationship with Sanni McCandless who he met at a book signing. The isolation of his climbing routine means it is challenging for him to consider other people. After suffering minor injuries, he starts asking whether he can communicate emotion and tolerate the idea of his personal armour being removed. It is a major internal dilemma he must resolve as he prepares to climb the enormous El Capitan vertical rock formation. It is located in Yosemite National Park, California, and is 2,300m in elevation.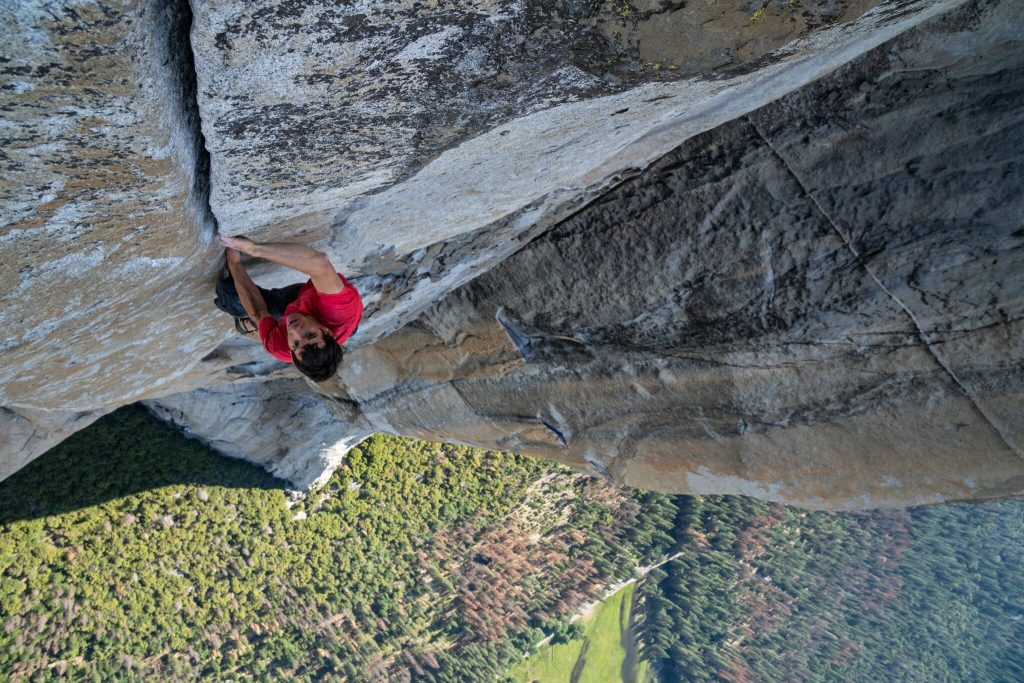 During the film, the concept of free solo climbing comes with a terrible warning. 'Anyone could die on any day', we are told. Directors Elizabeth Chai Vasarhelyi and Jimmy Chin sustain the probability of death over the film's duration. Without researching about Alex prior to the film, we are never entirely certain that he will survive the climb. The sense of fear and dread is further amplified by Alex's stubbornness and dedication to his craft over the love of his family and his partner. He and Sanni try moving into a proper house together, leaving his caravan behind, but he says, 'nobody achieves anything great by being happy and cozy'. The quote stresses his restlessness and thirst for adrenaline and adventure.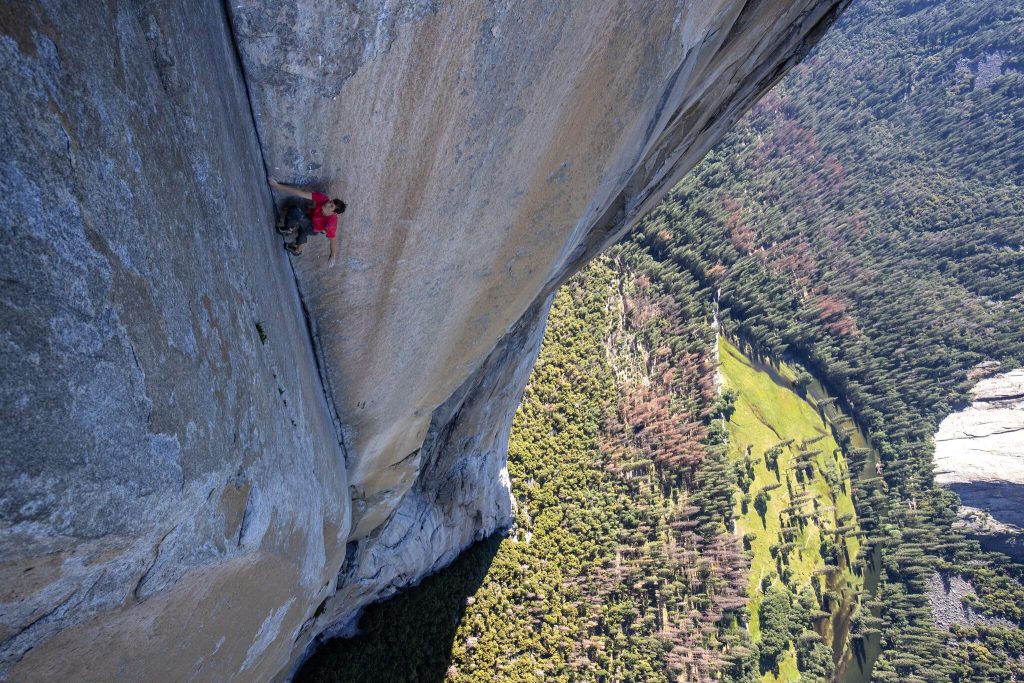 The moment that he asks himself whether he needs people in his life results from his own mistakes. It is said that he has rarely fallen before. Yet when he and Sanni climb together with ropes, he endures two separate falls, including one where he hurts his ankle. His stubbornness and the way that he blames Sanni for his falls makes him difficult to love. At one point, he compares his commitment to climbing to being warrior-like, which highlights his pretentiousness and hubris. Fortunately, his persistence also leads to the most extraordinary climbing scenes committed to film.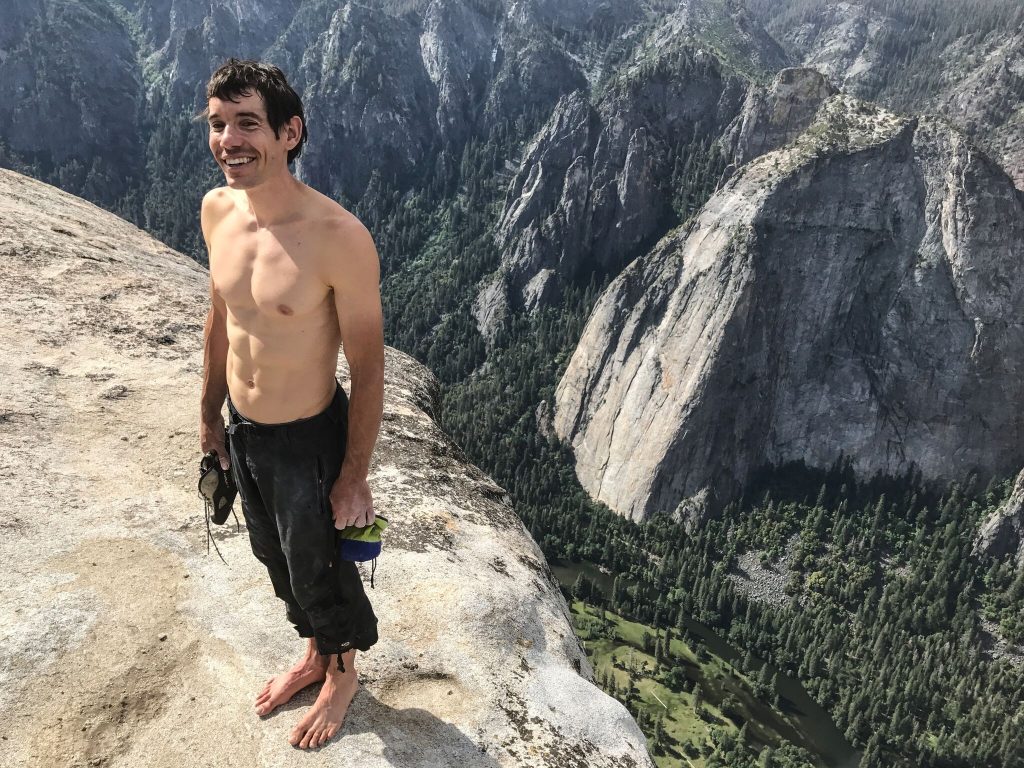 The film is photographed from many different angles, including from afar using long shots, overhead with drone technology, and up-close to capture the delicacy of Alex's physical choices. One of the most intriguing parts of the filming process is the integration of the camera crew. They rappel down the mountains themselves to film alongside Alex. However, they must be kept at a distance because it is deemed too distracting for him to have others around while he free solos. It echoes the theme of him finding comfort in isolation.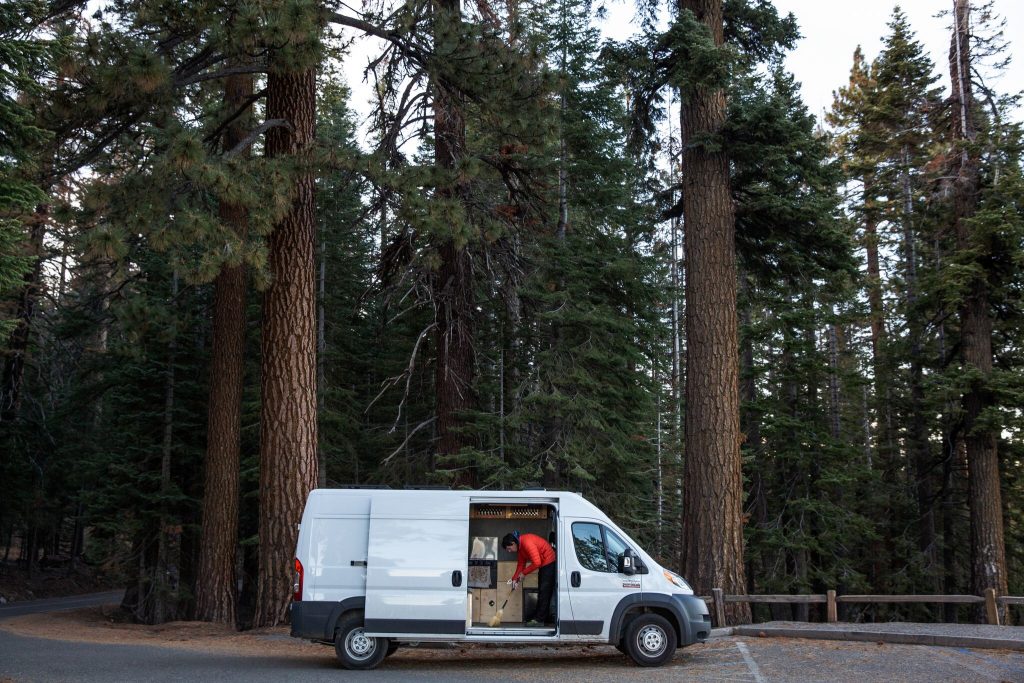 The danger has a visible effect on the people filming the climb, which adds to the humanity. The film crew are shown on screen and gather together to acknowledge the possibility that Alex won't survive. The other benefit of the film's vivid and wide shooting style is that it creates an unbearably tense viewing experience. You will mostly be watching events mostly through the gaps in your fingers. It is difficult to watch because of how clearly it asserts the height of the formation and because of the life and death stakes at play. It could not have been filmed a few years ago without the supreme camera technology available today.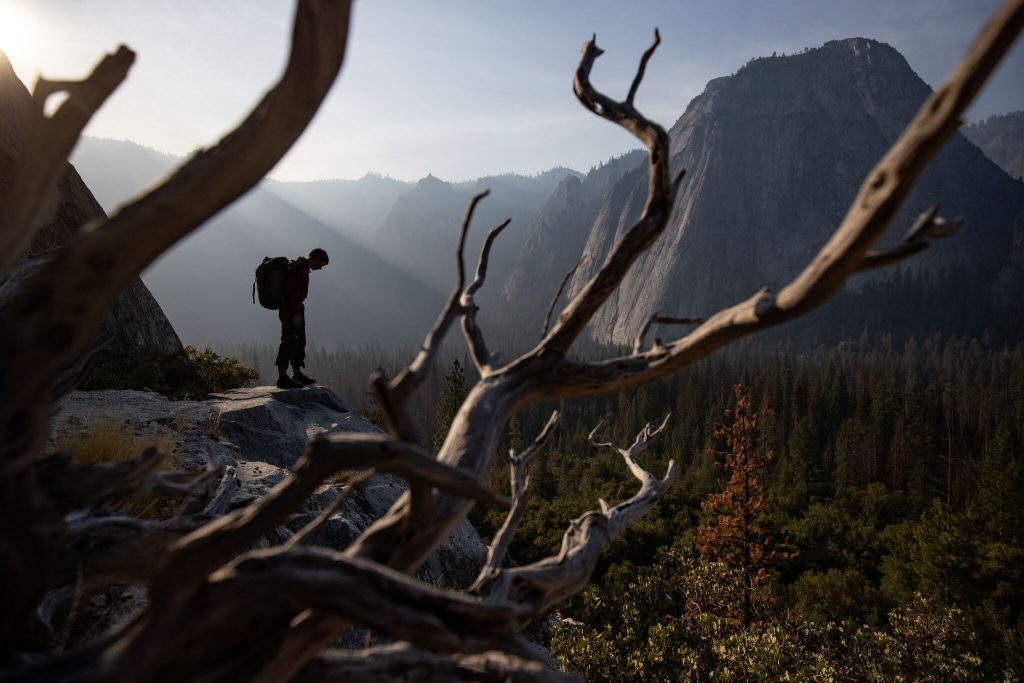 Another notable aspect is the way the film adeptly funnels us through Alex's climbing process. He practices climbing the formation with ropes to plot out his movements. There is one part of the mountain that is highlighted with clear graphics. In this spot, Alex kicks out his leg to be able to reach for the other side of the formation. It is cleverly signposted early on for the audience so that when Alex reaches the same spot during the real free solo climb, we anticipate the moment and understand his process.
Free Solo is an action director's dream scenario. It sustains its tension because we are unsure whether Alex will survive the climb and become invested in the result rather than merely admiring the spectacular photography and the landscape. The outcome of the climb touches a deep nerve. It underlines the grand feats the human body is capable of and how far it can be stretched through a crazy, nerve-shredding expedition. Though tolerating Alex's persistence while he is on the ground proves nearly as challenging as the formation itself.
Summary: It underlines the grand feats the human body is capable of and how far it can be stretched through a crazy, nerve-shredding expedition.