Games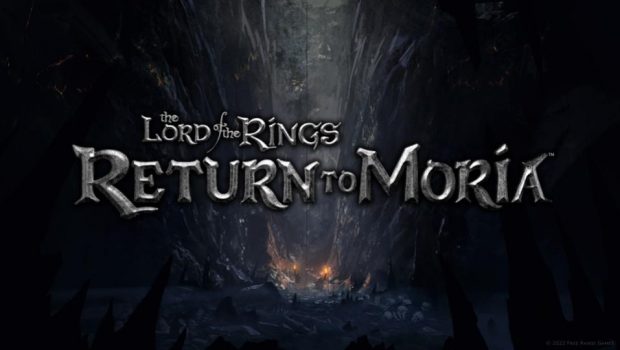 Published on October 26th, 2022 | by Adrian Gunning
Free Range Games Releases New Images and Artwork for The Lord of the Rings: Return to Moria
Independent developer Free Range Games and publisher North Beach Games today released new concept art and early screenshots for The Lord of the Rings: Return to Moria, the only survival crafting video game set in the Fourth Age of Middle-earth™, the iconic fantasy world created by J.R.R. Tolkien. Revealed during the The Lord of the Rings: Return to Moria Durin's Day Roundtable, hosted by Nerd of the Rings, the recently unearthed art and screenshots show a first look at various concepts, environments and gameplay as development forges ahead towards the game's 2023 release on PC via the Epic Games Store.
The Lord of the Rings fans who missed the livestream can watch the full Durin's Day Roundtable on the Nerd of the Rings YouTube channel for all of the new information and never-before-seen images from the game. Members of Free Range Games, Dr. Corey Olsen "The Tolkien Professor", and Nerd of the Rings took a deep dive into the latest updates around the title's ongoing development. The game's lore, set in the Fourth Age of Middle-earth takes center stage, touching on topics including where The Lord of the Rings: Return to Moria fits in the timeline, how dwarven history and society will be portrayed in-game, insight around the "small" details the team is committed to integrating for a truly authentic experience for lore buffs, and many of the potential dangers that await players deep in the Mines of Moria. The roundtable also revealed new environments, along with the riches and resources they hold for the discerning Dwarf, gameplay elements including plans for character customization via the Comprehensive Dwarf Creator, and how using procedural generation will ensure each adventure into the unknown is a unique experience.
The story of The Lord of the Rings: Return to Moria takes players beyond the books and into the Fourth Age of Middle-earth, the fantastical world created by J.R.R. Tolkien. Summoned to the Misty Mountains by Lord Gimli Lockbearer, players take control of a company of Dwarves tasked to reclaim the lost spoils from the Dwarven homeland of Moria—known as Khazad-dûm or Dwarrowdelf—in the depths below their very feet. Their quest will require fortitude, delving deep into the Mines of Moria to recover its treasures. Players will join forces to survive, craft, build and explore the iconic, sprawling mines. Courageous expeditioners will need to be vigilant as mysterious dangers await.
Currently in development, more game news and announcements will be shared in the coming months. To learn more about The Lord of the Rings: Return to Moria, visit ReturnToMoria.com, join the community Discord, follow the game on Twitter, TikTok, and YouTube. Players interested in securing their role in the adventure can add the game to their wishlist on the Epic Games Store.