Comics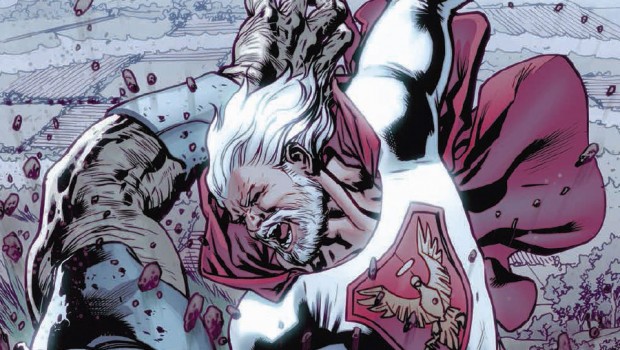 Published on June 24th, 2016 | by Admin
FREE JUPITER'S LEGACY VOL.1 TRADE – 24 HOURS ONLY!!
On Friday June 24th from 9.00am GMT for 24 hours only the first five issues can be downloaded completely free, so everyone can experience this record-breaking epic series without spending a cent! With breath-taking art from the legendary Frank Quitely, and a fast-paced action-packed story by Mark Millar that transcends time and generations, this is series is one you don't want to miss. DOWNLOAD YOUR COPY HERE
Jupiter's Legacy sees Sheldon Sampson and his friends find a mysterious island where super-powers are bestowed upon them and they come back home to lead America through the rest of the 20th century. But with the golden age of superheroes long since over and their dreadful children in charge, Chloe and Brandon fall desperately short. America is broken and only they can fix it. Do they dare solve the world's problems and go where no superhero has ever gone before?
In the first issue of Jupiter's Legacy 2, out on June 29th the superhero offspring Hutch and Chloe come out of hiding with son Jason to assemble a team of super-crooks from around the globe.
Published by Image, Jupiter's Legacy Vol 2 is the sequel to Mark Millar's and Frank Quitely's Jupiter's Legacy, and accompanies Jupiter's Circle Vol 1 and Jupiter's Circle Vol. 2.