Games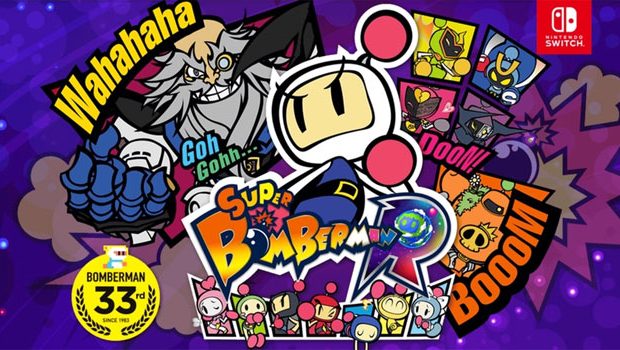 Published on April 24th, 2017 | by admin
Free DLC for SUPER BOMBERMAN R! Now Available
Sydney, 24 April 2017 – Konami Digital Entertainment B.V. today released free DLC for Super Bomberman R which gives gamers access to four new stages for battle mode and two new series of accessories using gems acquired in-game.
New DLC for Super Bomberman R will include:
4 New Stages

Lagoon – features a moving floor that can be used to access a higher level
White Cross – features a crossroad of slippery floors
Power Zone – All players start with maximum firepower
Speed Zone – All players start with maximum speed

2 New Accessories
Super Bomberman R will also receive an update today, which offers a series of improvements and features. As part of the update, players can experience 'Battle' mode in 60 fps and have the option to choose the AI's level of difficulty, as well as change the camera angle in 'Story' mode. Additionally, various adjustments have been made to improve controls, fix minor bugs, among others.
Additional items will also be released at a later date, including new characters such as Vic Viper Bomber from Gradius, Belmont Bomber from Castlevania, and Pyramid Head Bomber from Silent Hill.
Super Bomberman R launched globally on March 3, 2017, exclusively for the Nintendo Switch™, marking a fitting return for the beloved multiplayer series. All key Bomberman elements return for the new title as players guide their Bomberman around maze-like areas using timed bombs to open walkways and take out opponents within timed sessions. In Super Bomberman R, up to eight players can compete locally or online in the competitive 'Battle' mode, or up to two players can work cooperatively in 'Story' mode to clear stages in order to save the galaxy.
Super Bomberman R is now available exclusively for the Nintendo Switch™. For more information, please visit us at: www.konami.com/games/bomberman.