Events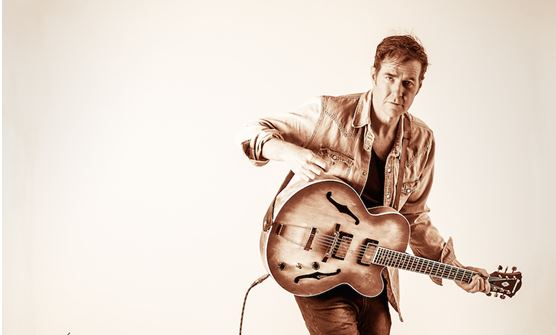 Published on September 25th, 2017 | by Admin
Fred Smith album out 6 October + video out today!
Renowned Australian singer-songwriter Fred Smith's new album Great is a rollicking hayride through American history, politics and pathologies.
One of the few Australian songwriters who has both a US Marine Corps medal and a US merchant mariner's license, Smith's musical musings come with a lot of knowledge and experience. He spent four years in America, working cruise ships and touring the Eisenhower interstate system, and worked alongside American soldiers in southern Afghanistan. Now with the USA deeply divided, Fred Smith returns from the dust of Uruzgan to revisit his fascination for all things American.
The new double album features his brilliant balladry balanced with some raucous piss taking, and brings to the fore his reverence and comprehension of American music and mythology. Great is a remarkably eclectic double album collection of songs.  The first disc includes 12 songs written and recorded in the classic American folk/country style – story songs, some funny, some sad, bringing to the fore Fred's gift for melody and lyric, and his talent for inhabiting other people's worlds.
On the second disc, Fred lets the band off the leash – drums, bass, electric guitars and horns. It's a riot and a romp through songs and stories with American settings – mostly wry but sympathetic accounts of characters fictional and otherwise. The lead single, What Could Go Wrong, lampoons the contradictions in the Trump platform while celebrating mix of ebullience and bald faced egotism that makes it impossible to take one's eyes off Donald J Trump.
So what's an Australian songwriter doing writing American stories? "Fair question" says Fred. "Like most of us, I grew up steeped in American culture: writers from O'Henry to Steinbeck, television from CHiPS to the A-Team, and 20th Century America produced musical stylings so sublime they have become universal mediums of musical expression."
In performance, Fred will be accompanied by an all-star band including Liz Frencham on double bass, Carl Pannuzzo on drums and piano, and one or two other eminent sidemen.
NATIONAL TOUR
Thursday 5 October – Navy Club, Fremantle WA
Friday 13 October – German Harmonie Club, Canberra ACT
Sunday 15 October – Petersham Bowling Club, Sydney NSW
Saturday 21 October – Kangaroo Valley Festival NSW
Friday 3 November – Mountain Mumma, Sheffield, TAS
Saturday 4 November – Red Velvet Lounge, Cygnet, TAS
Friday 10 November – The Spotted Mallard, Brunswick VIC
Saturday 11 November – Healesville Music Festival, VIC
Friday 17 November – Hornsby Ku-ring-gai Folk Club, NSW
Saturday 18 November – Tradewinds Folk, Newcastle NSW
Sunday 19 November – Upper Landsdowne Hall, Taree NSW
Sunday 3 December – Wollongong House Concert, NSW
Details and ticketing at:
https://www.reverbnation.com/fredsmith/shows 

"It is about time Australia caught up with Fred Smith. This remarkable singer-songwriter – who at various times reveals influences that range from Paul Kelly via Lou Reed to Loudon Wainwright III to Leonard Cohen – keeps releasing amazingly accomplished albums."
(Bruce Elder, Sydney Morning Herald).
Web http://www.fredsmith.com.au
YouTube https://www.youtube.com/user/iainfredsmith
Tour Dates http://www.reverbnation.com/fredsmith
Facebook https://www.facebook.com/fredsmithmusic/
Spotify https://open.spotify.com/album/7jCzmY65kjvhuUsOUkMO1j
iTunes https://itunes.apple.com/us/album/what-could-go-wrong-the-trump-song-single/id1277541989?ls=1&app=itunes