Films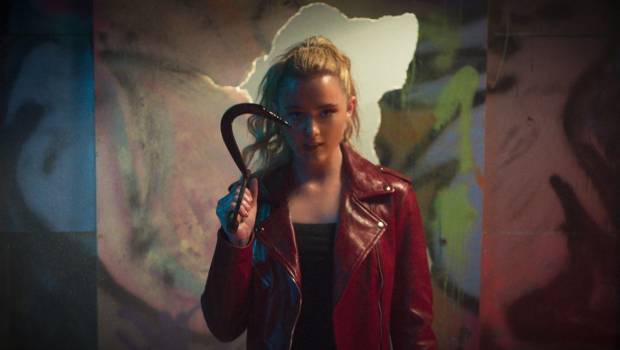 Published on November 13th, 2020 | by Harris Dang
Freaky – Film Review
Reviewed by Harris Dang on the 12th of November 2020
Universal Pictures presents a film by Christopher Landon
Produced by Jason Blum
Written by Christopher Landon and Michael Kennedy
Starring Vince Vaughn, Kathryn Newton, Celeste O'Connor, Misha Osherovich, Katie Finneran, Uriah Shelton, Dana Drori, and Alan Ruck
Cinematography Laurie Rose
Edited by Ben Baudhin
Running Time: 103 minutes
Rating: MA15+
Release Date: the 12th of November 2020
In the world we are living in today, the idea of films being emotional rollercoasters is a satisfying emotional catharsis. On that note, the basis of a genre-swapping film is a tricky yet welcome proposition. The latest example is Freaky, a horror comedy from writer/director Christopher Landon. He is best known for directing the Happy Death Day films for Blumhouse Productions.
Returning to familiar territory, Landon and fellow screenwriter Michael Kennedy have a great premise behind their latest project. They have combined the slasher genre with a body-swap premise that was popularised in films such as the original Freaky Friday (1976). The fact that Freaky is a genre‑swapping film about body-swapping is itself incredibly fun. Similarly, with immense talent in front of the camera (including stars Vince Vaughn and Kathryn Newton) and behind (composer Bear McCreary, cinematographer Laurie Rose, and producer Jason Blum), the film proves a winner. It is essentially Scream (1996) meets Freaky Friday. If that sounds appealing, you will absolutely enjoy it.
Kathryn Newton stars as Lily Kessler. She is a withdrawn teenager who, alongside her mother, Paula (a believably conflicted Katie Finneran), and older sister, Charlene (a stern Dana Drori), continues grieving the loss from over a year ago of the household's patriarch. Lily lurches through her high school existence, complete with bullying from her woodshop teacher, Mr. Barnardi (a snarky Alan Ruck), and social-media-lite Ginny (an acerbic Melissa Collazo). Her only support is from her BFFs, Nyla (a fun Celeste O'Connor), and Joshua (an enthusiastic Misha Osherovich), and her musings over her secret crush, Booker (a hilariously befuddled Uriah Shelton). After a horrible night as the school mascot at a football game, Lily is attacked by the Blissfield Butcher (Vaughn). Little do the two know that the Butcher possesses a knife with magical properties. When it contacts a victim, they and the assailant swap identities. With their identities swapped, things start to look freaky.
The film's production values bring an enthusiastic spirit to the fun. Cinematographer Rose adds colour and vim to the proceedings. He captures the fantasy element of a genre film and high school experience in vivid fashion. Composer McCreary successfully brings energy and tension to the comedy and horror. Most importantly, they recognise Freaky is all in good fun. The script's premise cleverly hints at themes involving gender divisions/politics that develop the characterisations and add punch to the satisfying climax. Landon and Kennedy also deserve extra points for subduing the metatextual genre references, unlike the Happy Death Day films where the film titles are mentioned.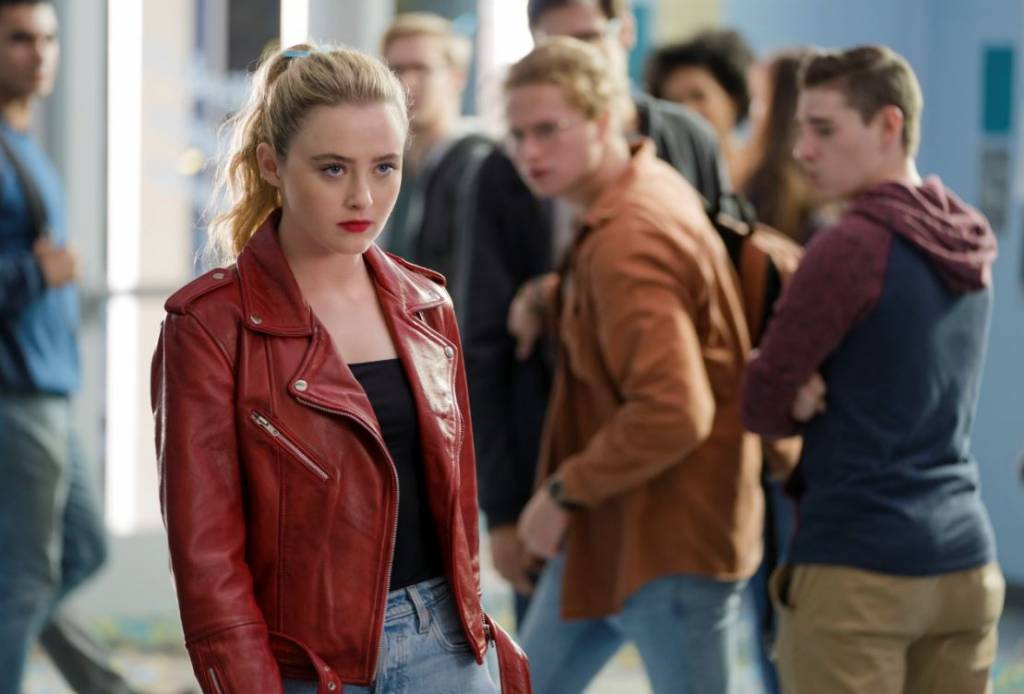 Landon himself has not lost a step since his prior work. Having relinquished the shackles of the PG-13 rating (the American equivalent of Australia's M rating), he finally embraces his true potential in honouring and skewering the horror comedy genre. For example, Freaky's scares and kills are gorier and more shrewdly intense. Many implements are used in gloriously grisly ways. From the use of saws, toilet seats, wine bottles, and even a cryotherapy chamber, Landon and Kennedy clearly had the time of their lives devising the film's set-pieces. The same is true of the coarse language. The performances are more liberated in terms of spouting numerous invectives that perfectly capture the nature of the situations without feeling diluted for younger audiences.
Vince Vaughn has led an interesting career in both comedy and drama. He is mostly known for his comedic roles in films such as Swingers (1996), Old School (2003), and Wedding Crashers (2005) where he lets his verbal dexterity shine. He has also delved into playing creepy, imposing characters in thrillers, including Clay Pigeons (1998), Psycho (1998), and Domestic Disturbance (2001). His role as the Butcher perfectly balances both facets of his career. He delivers his most entertaining performance (or performances?) in years.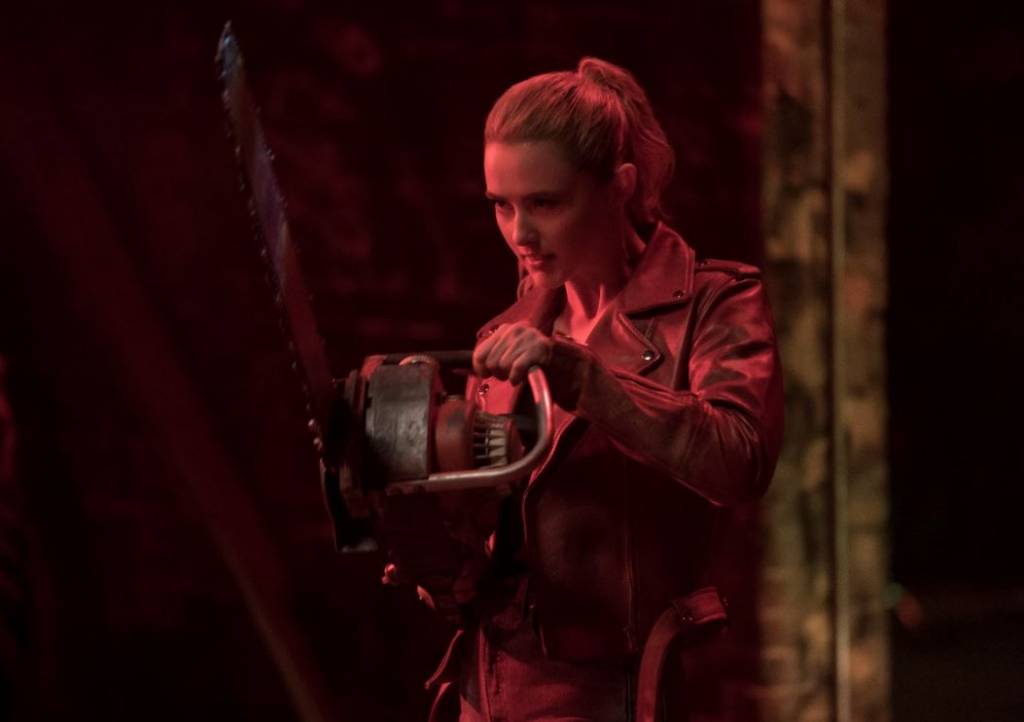 Kathryn Newton's rise over the past few years is evident from her roles in the HBO miniseries Big Little Lies (2017) and the teen comedy Blockers (2018). In Freaky, she handles Lily's vulnerabilities (her timidity is compelling and relatable) and menace as the Butcher with aplomb. Her gleeful relish in enacting the murders is strangely infectious even when she is the antagonist. The way the film's leads mirror each other's physical dexterity is amazing. They capture what it is like to be in the body of Lily (flailing arms, tip-toeing while running, shoulder turns, and heightened dialogue exchanges) in contrast to the Butcher's body language (stiff posture, lurching, fierce gaze, and monosyllabic way of speaking).
However, some flaws make Freaky shambolic and ramshackle. The tonal shifts lack seamlessness, resulting in genres changes with very little control. The themes of loss and grief are well established but lack a strong payoff. The way they are integrated into the second act feels slapdash. For example, during a chase sequence where the police pursue our leads, the scene comes to a screeching halt when the drama kicks in, which is a deterrent. Yet it is this same shambolic sensibility that makes Freaky extremely entertaining. Its major ambition is simply to have fun and it succeeds with flying geysers of (red) colours. If you love your horror comedies, go and see Freaky. It's a blast.
Summary: If you love your horror comedies, go and see Freaky. It's a blast.