Blu-ray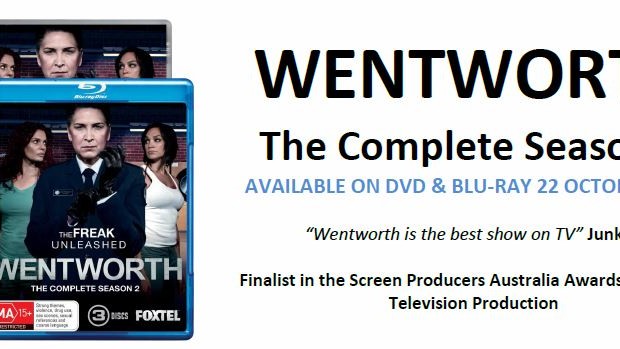 Published on October 9th, 2014 | by admin
The Freak Unleashed – Wentworth Season 2
Series 2 of Wentworth picks up three months after Bea Smith killed Jacs Holt. During this time she has been languishing in the slot addicted to sedatives, and Franky Doyle has risen to the top unopposed, ruling the prison with her smarts and loyal crew. But the sudden arrival of new governor, Joan Ferguson, is about to change all that.
Now that her daughter is gone, Bea has nothing left to lose, and is focused on revenge. As the governor recognises Bea's ability to be top dog, one that she can control, she manipulates her into a struggle for power against Franky.
Starring Danielle Cormack (Underbelly Razor, Rake) as Bea Smith, Nicole da Silva (Rush, Carla Cametti PD) in her ASTRA award winning role as Franky Doyle, AFI Award winner Pamela Rabe (The Well, Cosi) as Governor Joan "The Freak" Ferguson, alongside Kate Atkinson (Seachange), Celia Ireland (All Saints), Shareena Clanton (Redfern Now), Katrina Milosevic (I Love You Too), Aaron Jeffrey (McLeod's
Daughters), and Robbie Magasiva (Shortland Street).
Special Features: Behind The Scenes & Cast Interviews.
Wentworth Season 3 will air in 2015
AS SEEN ON FOXTEL'S SOHO CHANNEL
*Released: 22 October * DVD & BD SRP: $39.95* Rating : MA15+ * Duration : 550 Mins *
*DVD Discs: 4 * BD Discs: 3 * Eps: 12 *
ALSO AVAILABLE: WENTWORTH COMPLETE SEASONS ONE & TWO
Over 3 hours of special features – Behind the Scenes, Set Tour, Cast & Crew Interviews.
*Released: 22 October * DVD & BD SRP: $59.95* Rating: MA15+ * Duration: 1050 Mins * DVD Discs: 9 *
*BD Discs: 6 * Eps: 22 *