Comics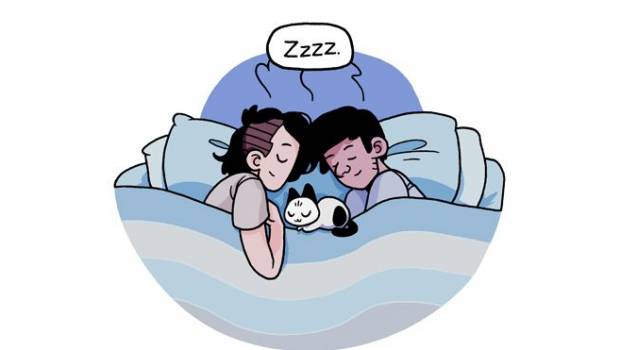 Published on July 1st, 2020 | by Tim Chuma
Frankie Comics (2020) Review
Summary: The adventures of Frankie the cat from the popular web comic by Rachel Dukes.
Some pets adopt their owners rather than the other way around, such is the case with Frankie a black and white kitten who turns up on the doorstep of artist couple Rachel and Mike one day. Mike is initially reluctant to keep Frankie, but is eventually won over by her charms.
This story is a collection of the popular web series of Frankie Comics and I enjoyed it even though I am not that big into cats due to its simple story structure and engaging art style.
It does not seem to be that long of a book even though there are a lot of short stories in it. I initially only meant to read a couple of pages to check before I read it properly for the review but ended up reading it all due to it being so engaging.
I would recommend this if you love cats or even want a nice story with a cute main character that is not about selling you extra comics or merchandise.
While Battlepug still rates up there as my favourite animal web comic, I will keep an eye out for more instalments of this one and whatever other projects the creator works on in the future.
Comic details:
Artist: Rachel Dukes
Edited by: Amanda Meadows
Published by: Mixtape Comics
Published date: 25th August 2020
Pages: 144