Switch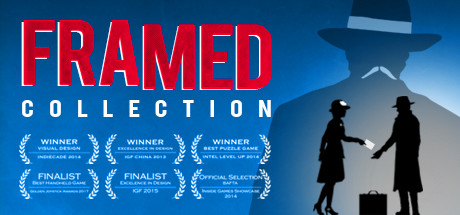 Published on June 11th, 2018 | by Lyla Saudi
FRAMED Collection Review (Nintendo Switch)
Summary: Simple but unique puzzle design with hand-crafted noir art and animation.
The FRAMED Collection is a new compilation of the critically-acclaimed, multi-award winning noir puzzle games – FRAMED and FRAMED 2. Rearrange the panels of an animated comic book to craft the story of a noir-styled spy adventure. Perfectly suited for the portable play that the Switch is renowned for, the puzzle format of the FRAMED Collection can turn a quick train trip into a pleasurable escape, or a night away on holiday into an adventure.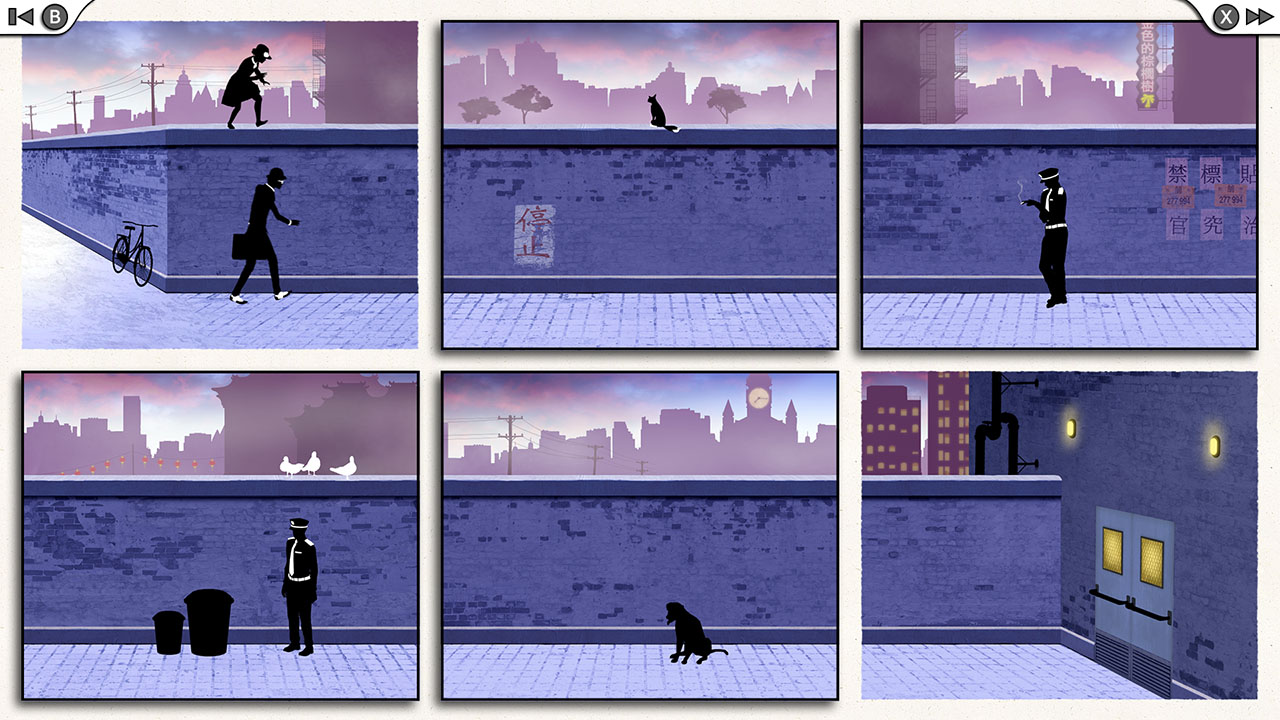 FRAMED Collection is a simple yet unique game with an interesting interactive narrative that makes you want to keep playing until you solve the puzzle. Difficulty increases as you progress through swapping, rotating, and reusing panels to complete a comic book strip that will either have your character escape, or get caught in the act. 
The pacing of the story is good with timings to complete each puzzle dependant on your ability to solve it. And it may take a few attempts to get it right. There is an option to fast forward through the action sequences and with minimal loading times – FRAMED Collection (FRAMED & FRAMED 2) makes for a great game to pick up and play when you have some spare time. Just be prepared to scratch your head a few times as useful hints are not really provided.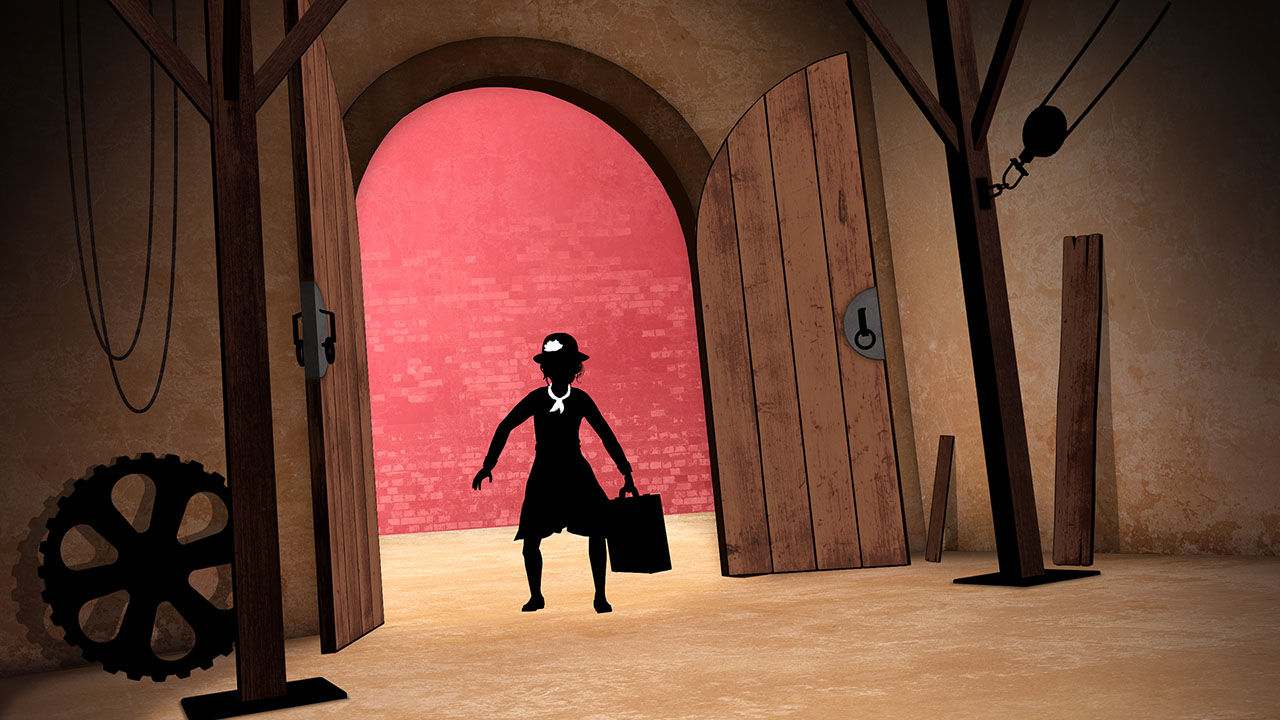 Graphics & Audio
Presented through a comic book theme, FRAMED Collection uses noir inspired colour palettes together with beautifully hand drawn silhouetted characters to bring the game to life. More artistic detail is given to FRAMED 2 but both games include an original live jazz soundtrack that uses funky beats to set the mood.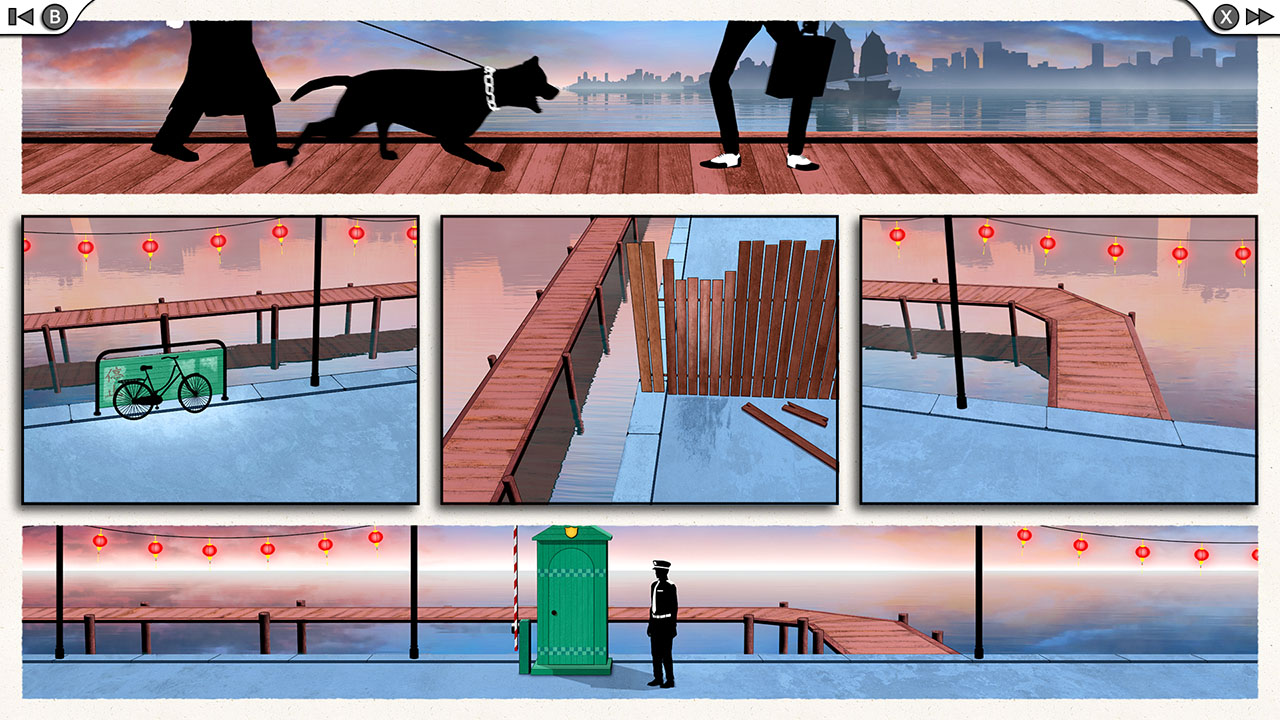 Final Thoughts?
Gameplay is a bit on the short side but it is still a great game to pick up and play while you are travelling or on holiday. It will really make you sit and think because the majority of the puzzles are not easy but you will feel a sense of accomplishment when you finally solve them. 
Game Details
Title: FRAMED Collection
Publisher: Surprise Attack 
Developer: Loveshack Entertainment
Platform: Nintendo Switch
Genre: Puzzle, Adventure, Music
Rating: T – Teen: Violence, Blood, Use of Tobacco