Games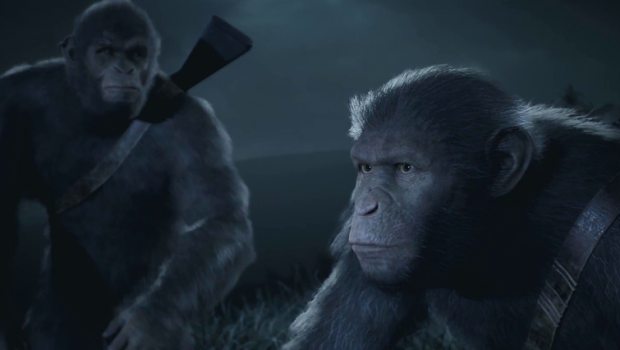 Published on February 28th, 2018 | by Admin
FOXNEXT VR STUDIO – Crisis on the Planet of the Apes VR
Sydney – February 28, 2018 – The FoxNext VR Studio today revealed its first virtual reality game, Crisis on the Planet of the Apes VR, available April 3, 2018 on PlayStation®VR, Oculus Rift, and HTC Vive. Produced in partnership with Imaginati Studios, Crisis on the Planet of the Apes VR is a first-person action-adventure VR game set in-between the Rise and Dawn of the Planet of the Apes movies, where you play as an intelligent ape.
Five years since its outbreak, the Simian Flu has wiped out half of humanity and left other primates…evolved. Now at the crossroads of two species' destinies, you are an ape with advanced intelligence, captured and held prisoner in a heavily guarded scientific facility as mankind desperately searches for a cure. Your mission: Climb, jump and shoot through the chaos of a violent new world to escape with your fellow apes and return home to Caesar.
"VR has always held the promise of bringing together the cinematic storytelling of film and the deeply immersive interactivity of games. Crisis on the Planet of the Apes VR takes this potential to the next level," said Brendan Handler, SVP & GM, FoxNext VR Studio. "We set out to give the fan a lead role in this dark Planet of the Apes world – to feel the ape's strength, power and movement as he fights his way to safety."
From a primate's perspective, the player becomes part of the storyline, captured and forced into deadly conflict with humans, fighting for their lives as they attempt to escape captivity. Players can expect to band together with other captive apes, confront human violence and channel primate instincts to survive.
"The Apes franchise supplies the perfect opportunity for players to become part of an apocalyptic world from the perspective of a different species for the first time ever," Martin Alltimes, CEO, Imaginati Studios. "We wanted to balance visceral combat with a plot-driven narrative that leaves you questioning your innate allegiance to humanity." 
Crisis on the Planet of the Apes VR will be available on April 3 on PlayStation®VR, Oculus Rift, and HTC Vive for $22.95.
For more information, please visit www.ApesVR.com