Films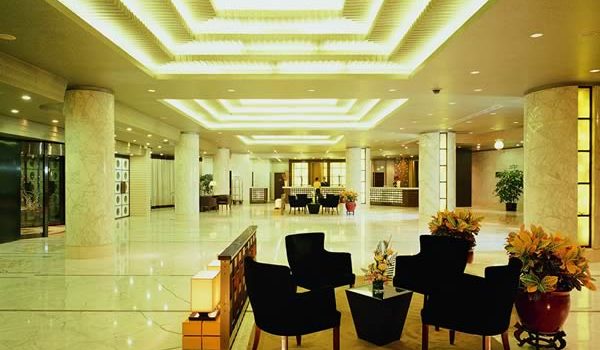 Published on April 20th, 2017 | by Damien Straker
Fourteen China–Australia Co-Productions Announced by Sydney Films
Beijing, China – April 20, 2017 – Today at the Celebration of Australia China Film Industry Partnerships – Red Billion Co-production Film Slate Launching Ceremony, Sydney Films announced a slate of 14 films that will all be developed to qualify as China-Australia co-productions. The announcement was held at the Beijing Diaoyutai State Guesthouse and coincided with the 10-year anniversary of the Co-Production treaty between the two countries.
In total Sydney Films is aiming to identify 20 existing or potential co-production films with an overall investment budget of AUD$400 million (¥2 billion). All films will be shot in both China and Australia, with several productions intending to use multiple locations across Australia from Sydney to Melbourne and the Great Barrier Reef.
"We see this as a great opportunity to strengthen the cultural exchange between Australia and China, bring more investment and productions to the Australian film industry, and create job opportunities for local film companies, crews and talents," said Weinan Song, Managing Director at Sydney Films. "Outside of the film industry, there is also a clear focus in many of the projects to showcase what Australia has to offer as a travel destination."
A diverse slate, some of the films include a comedy about rock 'n roll musicians who accidentally end up in Australia, a science fiction feature that weaves in ancient Emperors and Dragon lore, a romantic comedies about love in today's internet age and a drama about the 2015 China stock market crash.
Director Dalei Guo, whose upcoming comedy A Trip to Australia and Once Upon A Time In The Northeast- Artistic Youth were announced said, "I was fortunate to film some of my movie The Rise of a Tomboy in Australia and was so impressed by the landscapes and compelling scenery. I can't wait to get back there to make a film again."
Also in attendance were representatives from Ausfilm, Screen Australia, Screen NSW, Screen Queensland, Screenwest, City of Gold Coast, Rising Sun Pictures, Soundfirm and Spectrum Films and Australian producers Mark Lazarus, Todd Fellman, Andrew Mason and Tim White.
About Sydney Films
Sydney Film Production Company Pty Ltd, T/As Sydney Films, a subsidiary company of Pacific Holdings Group, is an Australian professional film production company bridging the Australian–Chinese film industries. Sydney Films owns a production facility situated in Stanmore NSW, which consists of a Cyclorama studio, screening room and offices, and receives substantiation support from its sister company, Pacific Holdings Group. The production company aims to bring together Australian film and television industry professionals to develop further connections with the Chinese film industry and market by creating international cooperation opportunities and promoting multi-cultural exchange and communications.
FULL LIST OF FILMS ANNOUNCED
Comedians: A story about three comedians who blindly pursue fame and money, finding themselves in life and death situations along the way.
Once Upon A Time In The Northeast- Artistic Youth: A comedy about a former child star and an animator who set out to make an art film and end up with a critically acclaimed comedy.
Dream Reader Union: A science fiction feature involving ancient Emperors and Dragon lore about a young hacker who discovers he is bound together with five strangers. They discover that they alone are entrusted with saving the world from an imminent threat.
A Trip to Australia: A comedy about three aspiring rock 'n roll musicians who accidentally end up in Australia.
Hello Ava: A film about a man attempting to escape the pressure of marriage from his mother by fleeing to Australia.
The Cross-Country Love in Wechat Era: about love in the internet age.
Australia Town: After a mishap on a film set, Lao Zhai gets caught in a murder case.
Lost in Australia: A comedy about a framed millionaire on the run.
Trader Behind the Scenes: A story written by Dong Minghui and based on his own experiences of the China stock market crash in 2015, seen here through the eyes of a young finance executive.
Not Coming Home Today: A drama about three families living in a Beijing apartment block.
Angel and Unicorn: A film about a down and out investor and an eccentric entrepreneur who have to band together to save their careers.
Oh! Dary: A road trip comedy about a man trying to rectify his mistakes and a woman who has lost her memory and is trying to regain it.
Get Fell In, Men: A story about army veterans who are taken on a holiday to Australia by their old squad leader, only to find that all is not what it seems.
Mr Kangaroo: A young jewellery designer finds himself unwittingly in the media spotlight for reasons beyond his control and must travel to Australia to rectify it.