Games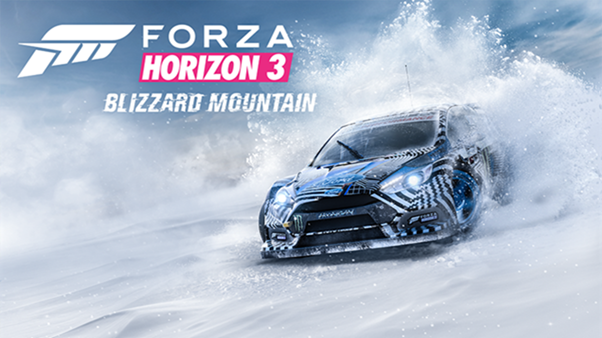 Published on December 14th, 2016 | by admin
"Forza Horizon 3's" Blizzard Mountain Expansion Is Here!
Ready for a frozen adventure? Well, the wait is over, because the Blizzard Mountain Expansion for "Forza Horizon 3" is here! Available today in the Microsoft Store as a standalone purchase or included as part of the "Forza Horizon 3" Expansion Pass, Blizzard Mountain invites players to the snowy elevations of a brand new playable area of "Forza Horizon 3's" Australia. This is a place where speedy vehicles are welcome, ice and blizzard conditions are the norm, and snow tires are heartily recommended.
For players on Xbox One S with HDR-ready hardware Blizzard Mountain is a visual treat. HDR allows you to see detail in the beautiful snow-covered terrain of Blizzard Mountain like never before thanks to the expanded contrast range available on the Xbox One S. Together with HDR, our physics-based rendering system ForzaTech brings even more accuracy to the experience, with sunlight bouncing off the snow and the ice, and frozen lakes glistening under the mountain's all-new Australian winter skies, all immersing you in a completely authentic winter wonderland.
A big part of the fun with Blizzard Mountain is the amazing roster of new cars and trucks coming to the game, each of which have been hand-picked to provide maximum fun in the extreme elevations and challenging weather conditions that can only be found on the mountain.
To celebrate the launch of the Blizzard Mountain expansion for "Forza Horizon 3," we're hosting a day-long stream showing off the best of what the mountain has to offer over on the official Forza Beam channel, where we'll be playing the expansion, checking out all the cool new cars and trucks, and answering your questions along the way. Time to enjoy the snow!