Games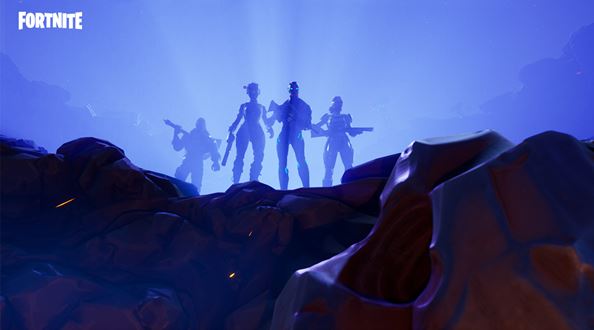 Published on October 8th, 2019 | by Alex Novus
Fortnite to Nitemare: How to protect your kids from online gaming scams
Newly released Norton LifeLock research reveals over half of Aussie parents are worried about how addicted their children are to online gaming

With the gaming industry experiencing massive growth and revenue reaching record highs, gamers may be becoming one of the most highly targeted communities of cyber criminals. In Australia, more than two thirds of the population play video games, with an estimated 3.6 million under the age of 18 years old1. While entertainment may be the draw, online gaming also comes with safety concerns, especially for young children.
Phishing scams, credit card theft, identity theft, computer viruses, cyberbullying, and mature content are among key scams and harmful content that cyber criminals use to target gamers. Combine these issues with the real-money microtransactions in these games, and the potential threats for gamers under 18 years become all too obvious.
According to Norton LifeLock's Digital Wellness Report2, half of Aussie parents (51%) said their children are more likely to interact with their friends via online gaming than in person and almost three in five (59%) are worried about how addicted their children are to online gaming. The release of Norton LifeLock's research coincides with Stay Smart Online week, an annual government awareness week to help Australians protect themselves and their families online.
Whilst parents are becoming more vigilant with educating their children about playing safely online and managing screen time, Norton LifeLock cyber security experts claim hackers are becoming more deceptive and are capitalising on young gamers' temptation to spend money on in-game add-ons.
According to Norton LifeLock Senior Cyber Security Expert, Mark Gorrie, parents need to carefully consider which games are suitable for their children by being across content and monetised add-on features the game offers: "The online gaming industry continues to hit new strides year on year to entertain Aussies of all ages, however as the games become more sophisticated, so too do the cyber scams built around them to take advantage of young players. To ensure online gaming remains a safe past time for your child as they grow-up, parents can help establish good online safety habits to empower their children early on to make the right decisions and come to you when they need help or something isn't right."
To help parents protect their gaming-fanatic kids, Mark Gorrie offers five timely tips:
1. Educate your child about online safety Don't just tell your kids to be careful while playing games, show them why they should be cautious online. One of the best ways to approach this is to play a game with your child and use this as a time to explain where the risks are as you see them (e.g. add-on bait, video game chat rooms, requests to share bank account numbers – a gaming company will never ask for that). Use a tool such as Norton Family Premier which offers web supervision to help ensure websites with dangerous or unsuitable content is blocked.
2. Avoid opening suspicious links Phishing scams may be easy to spot if you're an adult, but for a child, a link sent by another player in an in-game chat isn't so obvious. Best advice: don't open it. Remind your child that the link is coming from a stranger and the link could be harmful. Parents should be mindful of the consequences of your child opening a suspicious link, which could result in malicious software on your device, theft of your credentials, and your or your child's personal information and gaming assets being sold on the dark web.
3. Avoid 'technology' double standards Ensure that you model the behaviour you want to see in your kids and the healthy attitude they should have toward technology and the internet. If you place time limits for them, ensure you have time limits that you adhere to as well. If you are allowed to purchase in-game items to enhance your experience, you might consider letting your child too. Set a budget or a limit, and ensure you only purchase from legitimate markets on the game brand's platform.
4. Take proactive steps to protect against cybercrime Ensure your cyber security software on your devices is up to date, including Secure VPN (Virtual Private Network) on your mobile devices to help protect personal information from any potential threats. Where possible, use two-factor authentication to protect yours and your child's account as an extra layer of security.
5. Adopt gamer usernames to protect personally identifiable information Many Australian parents may not realise their children can be victims of identity theft. Personally identifiable information such as your child's full name, age, and email address can be sold on the dark web or used to commit identity theft. To protect your child's identity in the virtual world, encourage your child to use a fictional username. Alternatively, encourage your child to skip the profile-building process completely if it isn't mandatory.
6. Don't double up on passwords – Make sure to use different passwords for different accounts to help limit the harm that can be done by hackers. Using a password manager is a simple and effective way to make sure you use separate passwords and update them regularly.
1 Interactive Games and Entertainment Association's Digital Australia 2020 report
2 The Norton Digital Wellness Survey was commissioned by Norton by Symantec, surveying 1035 Australian parents with children aged under 18 living at home. Data was collected Oct. 19 – Oct. 23, 2018 by Research Now.