Games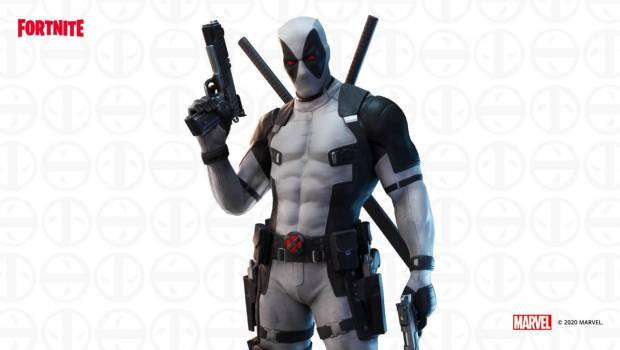 Published on May 1st, 2020 | by Andrew Bistak
Fortnite Monthly Recap – April
What happens when you combine Fortnite with Travis Scott? You get a one of a kind, musical journey featuring Travis Scott and the world premiere of a brand new track, THE SCOTTS.
Travis Scott's Astronomical was an other-worldly experience inspired by Cactus Jack's creations, built from the ground up in Fortnite. A total of 27.7 million unique players experienced Astronomical, participating 45.8 million times across its five sessions from April 24 – 26.
Astronomical took players on a mind-bending musical journey, transforming the familiar Fortnite Island into a vibrant spectacle of flashing neon lights and flying roller coasters—all while a giant Travis Scott performed his hits at the centre of it all. From the ocean depths to outer space, the cosmic experience was not one Fortnite and Travis Scott fans wanted to miss.
Travis Scott also became the latest addition to the Fortnite Icon Series, with themed Outfits, Emotes, Backbling, and more available in-game. Anyone who attended any of the Astronomical events received an Astroworld Cyclone Glider and two loading screens for free, and more free gear could be unlocked by completing Astronomical Challenges.
Read more about Travis Scott's Astronomical here.
Watch or relive Travis Scott's Astronomical from all new vantage points in the video below.
Marvel's X-Force Join Deadpool in Fortnite
This month, Fortnite Battle Pass owners could unlock Deadpool in Fortnite. The Merc with a Mouth also took over the "Yacht" point of interest, and dropped his signature twin pistols when defeated.
Deadpool had company two weeks later, when Marvel's iconic X-Force team joined the fray in a limited-time bundle. Marvel's X-Force included:
Cable, time-travelling warrior
Psylocke, the telekinetically-enhanced master martial artist
Domino, the luckiest mercenary around
All three squad members and their gear, including Cable's Unstoppable Force hammer and Psylocke's Psi-Rider glider, were available in the Fortnite Item Shop for a limited time.
Battle Pass owners can currently unlock Deadpool's X-Force-style by completing his Week 9 Challenges.
This is the latest pop culture collaboration in Fortnite, which has previously included other characters from some of the world's most popular comic book universes.
To see the X-Force in action, watch the trailer here!
The OCE champions of this season's Fortnite Championship Series (FNCS) were crowned in April, with Australian duos Kquid and RNG Jynx (PC), and a console Duo winning their platform titles and taking the lion's share of the regional USD$250,000 prize pool.
The FNCS Chapter 2 – Season 2 launched on March 20, with teams of two from Australia and New Zealand competing weekly in the PC and Console/Mobile platform tournaments. Players competed as Duos across the four weeks of the FNCS, with the top 100 teams in each tournament track advancing to the OCE FNCS finals.
The winning teams each won USD$10,000, and now hold the Axe of Champions item in-game to showcase their achievement until the next winners are crowned.
Following the success of FNCS Chapter 2 – Season 2, Epic Games announced a new FNCS Invitational tournament, beginning May 9. The top 100 players in each region from the Season X, Chapter 2 – Season 1, and Chapter 2 – Season 2 FNCS finals, and up to 100 players invited directly by Epic, will participate in a three week Solos tournament for a share of USD$2,000,000.
On May 2, an Open Qualifier will begin, giving an additional 100 players in each region the opportunity to earn an invite to the FNCS Invitational.
Read more about the FNCS Invitational here. See all of the regional FNCS Chapter 2 – Season 2 winners here.
Chapter 2 Season 2 Extended To June
Good news for those who are yet to complete Deadpool's Challenges: Chapter 2 – Season 2 has been extended to June 4.
Before Chapter 2 Season 3 rolls around, there's still plenty of content to come. Multiple game updates will continue to keep players busy, delivering new Challenges, exciting events, bonus XP and much more!
Keep up to date with Fortnite announcements and updates here.