Events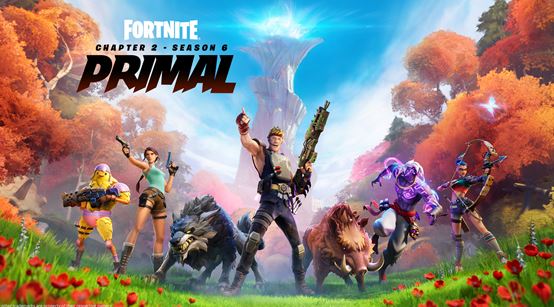 Published on April 7th, 2021 | by Adrian Gunning
Fortnite Chapter 2 Season 6: Primal launches
Fortnite's latest season, Chapter 2 Season 6: Primal launched in March with the explosive conclusion of The Zero Point, in the Zero Crisis Finale.
The Zero Crisis Finale was a unique solo experience all players completed when they first logged into Fortnite after the new Season launched. You can watch the cinematic on YouTube here. The Finale was the conclusion of Agent Jones' mission from Season 5, which saw him recruit the best hunters from multiple realities to prevent anyone from escaping the Loop.
In the new Season, players will find the map has warped into a Primal biome. Players can explore new points of interest on the Island, including the towering Spire and a new stucco village that surrounds it, Boney Burbs and Colossal Crops located beyond the village. Players can also enjoy new gameplay features such as the introduction of wild animals including frogs, chickens, wolves and wild boars. A crafting system allows players to craft makeshift weapons using interactive items in games.
The new Season also means a new Battle Pass, featuring Outfits based on characters unafraid of the Primal, including:
Lara Croft: The latest member of the Gaming Legends series
Rebirth Raven: Founding member of the Teen Titans
Neymar Jr: The first sports Icon to join Fortnite
For more information about Fortnite Chapter 2 Season 6, visit the official website.