Games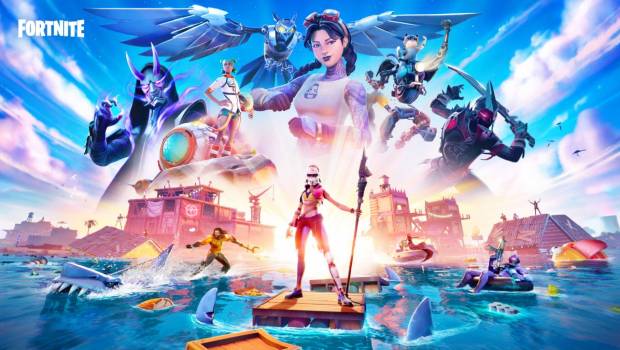 Published on July 1st, 2020 | by Adrian Gunning
Fortnite Chapter 2 – Season 3 launches with a splash
Following 'The Device' in-game event which briefly turned the Storm into a circular tsunami, Fortnite Chapter 2 – Season 3 launched on 17 June. Players quickly noticed a water-logged map, with some of their favourite locations now submerged in water, or held up on floating supports.
Since Season 3 launched, players have been diving in and exploring new features, including:
Taking on attacking bands of A.I. Marauders who crash down onto the island and challenge players' survival.
Swimming with loot sharks: they steal items and are a dangerous threat, but also make for fun transportation if you manage to hook onto one with a Fishing Rod to ride, steer and jump across the waters.
Build-a-Brella, which allows players to create their very own custom Umbrella! Available through the Battle Pass and by completing the challenges to level up.
As the water recedes, new locations are being revealed, allowing players to discover new ways to get around.
Battle Pass owners were also greeted to a special surprise as a popular ocean-based hero joins the fray.
Fortnite Chapter 2 – Season 3 runs until 27 August. Read more about the new season here.