Blu-ray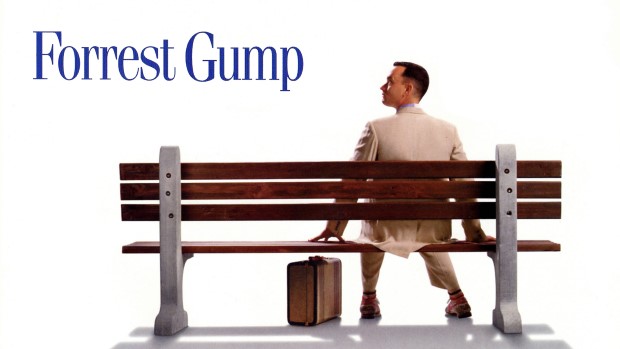 Published on September 8th, 2014 | by Sean Warhurst
Forrest Gump 20th Anniversary Blu-ray Review
Summary: Forrest Gump embodies the very definition of the phrase "movie magic", with an innocence and heartfelt quality that very few films manage to capture.
Forrest Gump
Distributor: Paramount
Format: Blu-ray
Running Time: 136 Mins.
Rating: M
Genre: Drama
Reviewer: Sean Warhurst
Celebrating its Twentieth anniversary, Robert Zemeckis' Forrest Gump is as whimsically entertaining and touching today as when it was first released; put up against such films as Pulp Fiction and The Shawshank Redemption, Forrest Gump cleaned up at the '94 Academy Awards, walking away with 6 Oscars including Best Picture and cementing a permanent place in film history.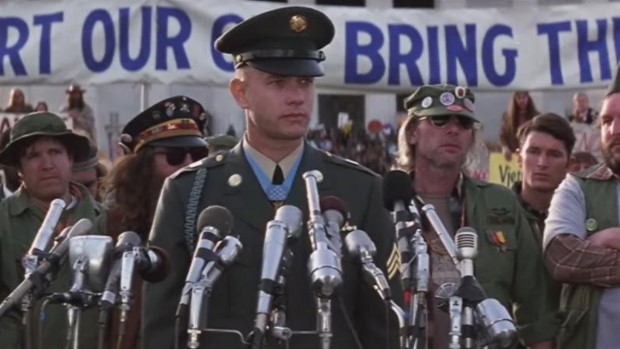 Chances are that anybody born after 1994 would know the basic story of the film, but humour me for a moment as I offer a quick synopsis.
Using the framework of Forrest himself (Tom Hanks) regaling strangers at a bus stop with the details of his life as its main narrative device, the film first introduces us to a young Forrest Gump, a developmentally disabled child in the American South with a loving mother (Sally Field) who ensures that her son's disabilities don't impair his ability to lead a normal life.
Treated as an outcast due to his stilted manner of speaking and leg braces, Forrest is befriended by Jenny (Later played by Robin Wright), a young girl from an abusive household who uses their friendship as a way of escaping the harsh reality of her home life.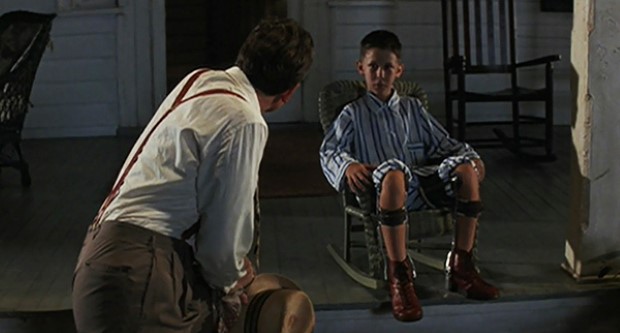 Following their relationship through the years, the film sees Forrest accepted into college and become a football star despite his disabilities, eventually getting to meet the President of the United States before graduating and enrolling into the army.
It's whilst serving in Vietnam that Forrest meets two men that will have a profound effect on his life – Shrimp loving Bubba and Dan, the grizzly Lieutenant of the platoon. The film follows Gump through Vietnam, his career afterwards as a famous ping pong player, the beginnings of his successful shrimping business and much, much more, with Gump inadvertently playing a part in some of the most monumental events of the twentieth century.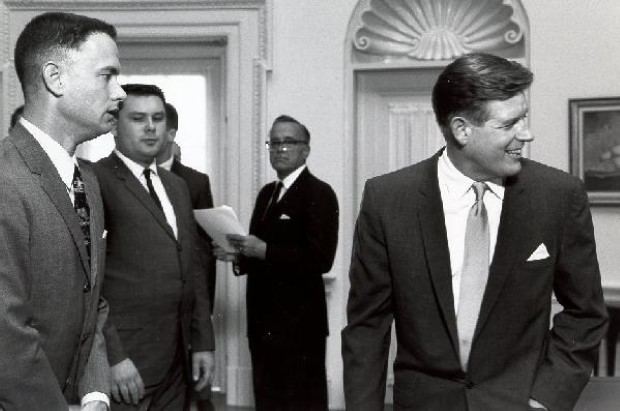 But through it all, the one thing Forrest pines for is for his one true love Jenny to reciprocate his feelings… And, when stripped of all of its technical accoutrements and pop culture references, it is this that remains the emotional core of the film, the simple story of two lost souls finding love, no matter how fleeting, in each other's arms.
Not only are the story elements of Forrest Gump masterfully handled but the technical achievements of the film also served to mark it as something special back in 1994, with the visual effect shots where Forrest is carefully inserted into actual archive footage wowing audiences with how seamlessly the scenes played out and still holding up by today's standards.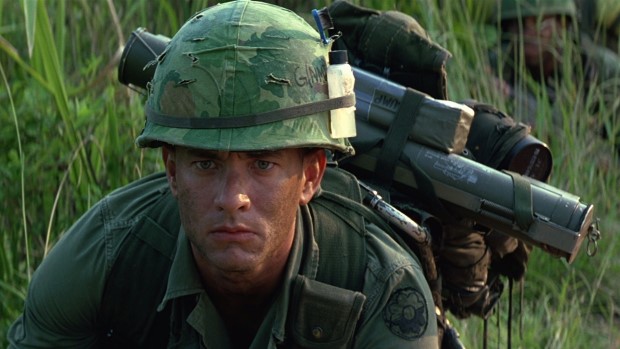 Also of note is the film's brilliant soundtrack, with the carefully selected songs perfectly capturing the timeframe the film is currently depicting. Honestly, Forrest Gump would have to have one of my favourite film soundtracks of all time, with each and every tune instantly orienting the viewer in terms of establishing an era.
Despite its length Forrest Gump never drags and the film enamours the viewer effortlessly with its unique perspective on the ever changing cultural landscape of America as seen through the eyes of one unremarkable – Yet, paradoxically, remarkable – man.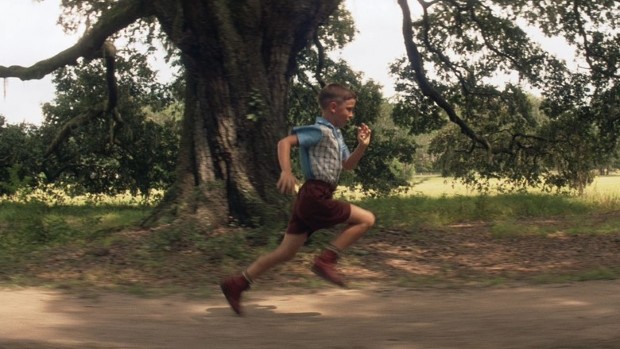 Audio/ Video
This release of Forrest Gump comes with an absolutely stupendous high definition video transfer that results in an image that belies the film's age. Boasting abundant detail and clarity, the image offers the sensation of depth and boasts incredible textures, be they clothing or facial features. By far the most visually stunning sequence is that of Forrest's time in Vietnam, with the lush green foliage of the jungle vividly jumping off the screen. There are no instances of aliasing or banding and the image suffers from no compression artefacts or crushing during darker scenes.
Paramount's lossless DTS-HD 5.1 audio track is similarly of high quality, with panning effects and directionality playing nicely through the speakers without any audible bleedthrough. Again, the Vietnam sequences are probably the moments when the audio mastering truly shines, with the dynamic wall of sound perfectly and naturally replicating the sounds of battle.
Overall Paramount has bestowed Forrest Gump with an almost impeccable transfer that, considering its age, stands up quite well when compared to more recent releases.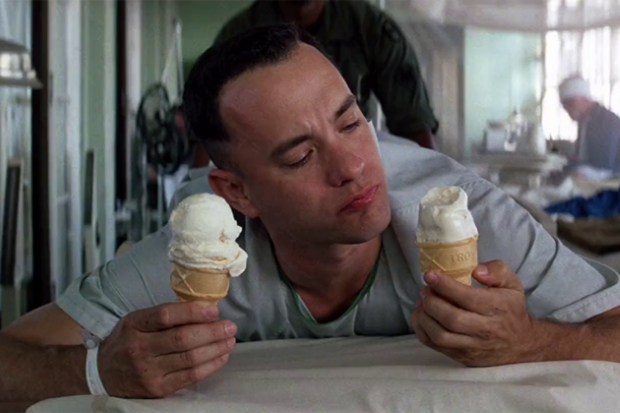 Special Features
Forrest Gump comes with a plethora of supplemental features that offer fans many extra hours of entertainment.
There's two separate audio tracks on Disc 1 that cover various aspects of the production, although if you only listen to one I'd have to recommend the commentary by Zemeckis, producer Steve Starkey and Production Designer Rick Carter over Wendy Finerman's slightly dryer track which eschews discussion of the technical aspects for a more personal perspective on what makes the film work.
Also included on the first disc is a look at the music of Forrest Gump that offers the option of selecting a version of the film that allows the viewer to branch and watch short clips about the music currently appearing on the screen.
Disc 2 houses a majority of the special features, with featurettes exploring the process of adapting the film from Winston Groom's novel (Which, if you've read it, goes in a bit of a different direction by sending Forrest into space with a Gorilla and having him beat a tribal chief at chess in order to avoid being eating by the cannibalistic denizens of the jungle where the space shuttle has crash landed, amongst other major differences), a fly on the wall look at filming certain scenes and how South Carolina doubled as various locales, including Vietnam.
There's also a look at how the groundbreaking visual effects were achieved, a lengthy discussion with Hanks, Zemeckis, Gary Sinise and Eric Roth and a look at the child actor who portrayed Forrest and how he influenced Hanks' portrayal of the adult Forrest through the cadence of his unique way of speaking.
There's also a selection of archival featurettes from the DVD release, including a look at the sound design, another featurette detailing the visual effects process, screen tests and much more.
Overall Forrest Gump has a brilliant raft of insightful extras that will perfectly complement the experience of viewing the film as well as offering new perspective on how certain elements were achieved.
One thing that is confusing about this release, however, is the omission of the "Through the Eyes of Forrest Gump" documentary from the 2003 DVD release, a more traditionally structured and comprehensive look at the production process that would have served to nicely complement the Greenbow Diary featurette.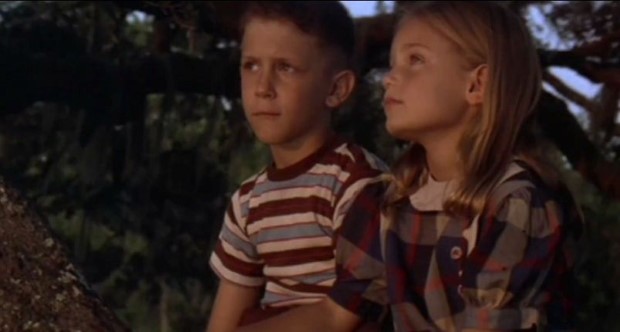 List of Features:
Disc 1
Audio Commentary by Robert Zemeckis, Steve Starkey and Rick Carter
Audio Commentary by Producer Wendy Finerman
Musical Signposts to History
Disc 2
Greenbow Diary (25:59)
The Art of Screenplay Adaptation (26:59)
Getting Past Impossible – Forrest Gump and the Visual Effects Revolution (27:04)
Little Forrest (14:47)
An Evening with Forrest Gump (55:08)
The Magic of Makeup (8:03)
Through the Ears of Forrest Gump – Sound Design
Building the World of Gump – Production Design
Seeing is Believing – The Visual Effects of Forrest Gump
Screen Tests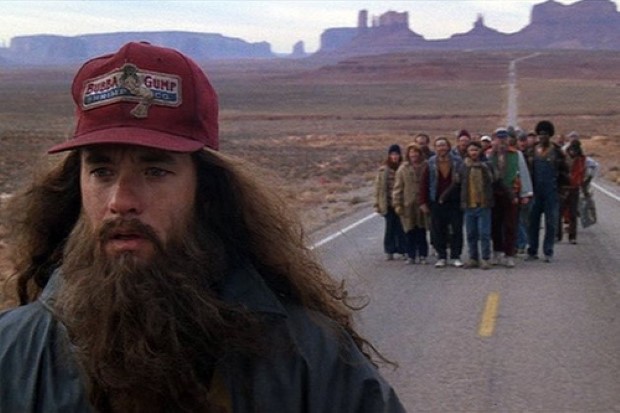 Final Thoughts
Forrest Gump embodies the very definition of the phrase "movie magic", with an innocence and heartfelt quality that very few films manage to capture. Removed from the astounding achievement of the film's visual effects, Forrest Gump still stands on its own two feet as a genuinely moving piece of work that tugs at the heartstrings exactly as it was designed to do.
Similar to the 30th anniversary release of Beverly Hills Cop, one can't help but feel disappointed that the only difference between Forrest Gump's 2009 release and this anniversary edition is a strip of paper around the cover; once again, if you already own Paramount's Blu-ray release of Forrest Gump then there's no reason to double dip once again as the transfer and special features are identical.
Aside from viewing this as a missed opportunity to truly celebrate this monumental landmark for the film, the simple fact remains that Paramount's Blu-ray transfer is a beauty to behold and the film offers an enviable selection of special features for fans to digest, making this release an easy recommendation.