Events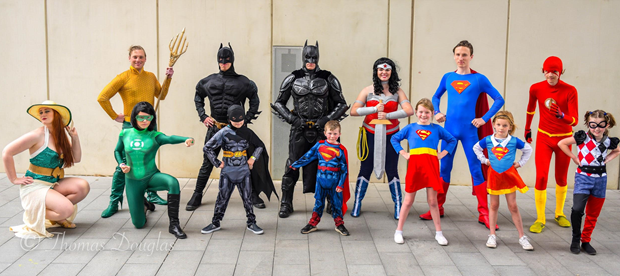 Published on October 5th, 2017 | by Admin
Forget the AFL or NRL Grand Final – Sydneysiders flock to Oz Comic-Con over the long weekend!
Tens of thousands of comic book and pop culture fans descended on the ICC Darling Harbour this long weekend to celebrate Sydney's ultimate pop culture convention – Oz Comic-Con. The final show for 2017 was the biggest yet, with a star-studded lineup including Jason Momoa (Aquaman), Tom Hopper (Game of Thrones/ Black Sails), Jenna Coleman and Catrin Stewart (Dr Who) and Matt Davis and Michael Malarkey (The Vampire Diaries), just to name a few.
Visitors were treated to quite the spectacle, as hoards of fans arrived dressed as their favourite characters, ready to unleash their inner geek. Cosplayers were front and centre as they walked the stage in the Sydney finals and then the Grand Final of the Australian Championships of Cosplay, where Sydney Cosplayer, Will Wong (AmenoKitarou) Dressed as Bahamut from Final Fantasy X won the opportunity to compete in the Cosplay World Championship at C2E2 in Chicago in 2018.
The excited laughter of children could be heard throughout the convention centre all weekend. Fun-filled activities including the Justice League Escape Room, flying a Star Wars X-Wing Fighter Jet, taking on the Hulk at the Marvel station, meeting favourite Star Wars characters at the 501st Legion, trying out the newest games in the Gaming Zone and kicking back in the Toys "R" Us, Play World Family Room.
Fans had the opportunity to get up close to their favourite stars, with autograph and professional photos, as well as the opportunity to attend exclusive panels and ask questions. Some of the world's best comic book artists were also on hand- giving demonstrations, advising budding artists and creating one of a kind art works.
Sydney is the final Oz Comic-Con for 2017, in a year that has seen bumper shows and thousands of Australians embrace their love of pop culture across Adelaide, Perth, Melbourne, Brisbane and Sydney.