Blu-ray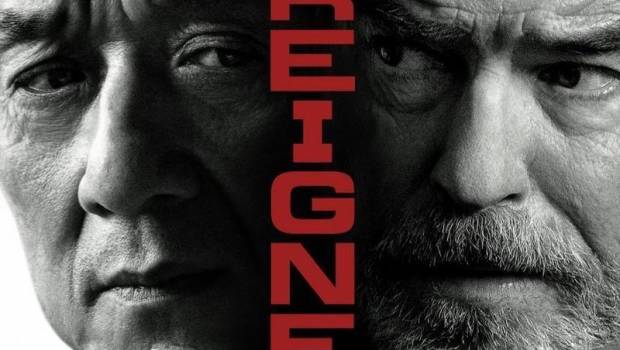 Published on February 25th, 2018 | by Pat Condliffe
The Foreigner Blu-Ray Review
Summary: A brilliant performance by Chan lost in a labyrinth of intrigue.
The Foreigner, Directed by Bond alumnus Martin Campbell, is an intriguing action thriller diffused by too many wires getting crossed, resulting in a damp squib rather than an epic bang. Jackie Chan is Ngoc Minh Quan, a bereaved father whose last surviving daughter dies in a London terrorist attack. His desire for answers and revenge leads him to cross paths with ex-IRA/UDI (IRA for the international release, UDI on the European release) strongman Liam Hennessy, played by Pierce Brosnan.
Hennessey is now a career politician, but Quan is single-minded in his pursuit of answers and he falls down a rabbit hole of lies, political intrigue, and cover-ups. Meanwhile, there is a terrorist cell on the loose and a dogged but murky counter-terrorism commander, Richard Bromley (Played by Ray Fearon) trying to bring everyone to justice. It's a surprisingly complex plot, even by the standards of espionage thrillers.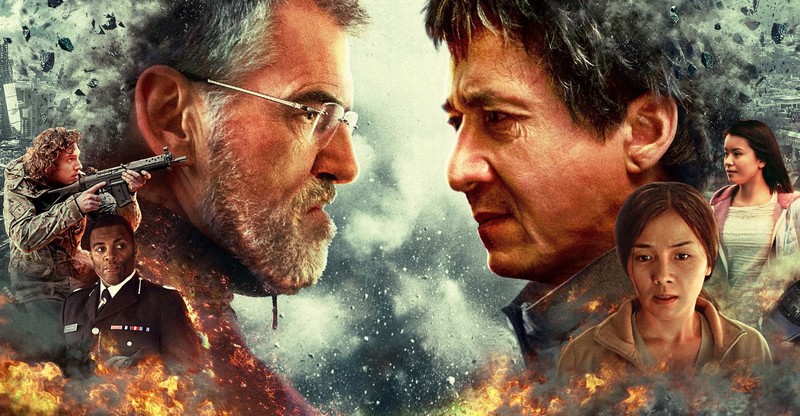 Chan and Brosnan both play against type. It's a strategy that works immensely well. Chan is a quiet London restaurateur whose desire for revenge pushes him to act in extreme ways. He's lost his last remaining relative to an unnecessary act of violence and justice seems to be intentionally withheld from him for political reasons. This is Jackie Chan without humour and dripping with gravitas, anger, and weariness. Chan's vulnerabilities are visible in his acting and in his fight performances. There is no wushu here, Quan is a soldier and his skills are practical, efficient, and brutal. It's a very good performance and one I would like to see more of. I'd argue it is the best dramatic performance I've seen from him and it shows a side of his skills that have not been explored until now.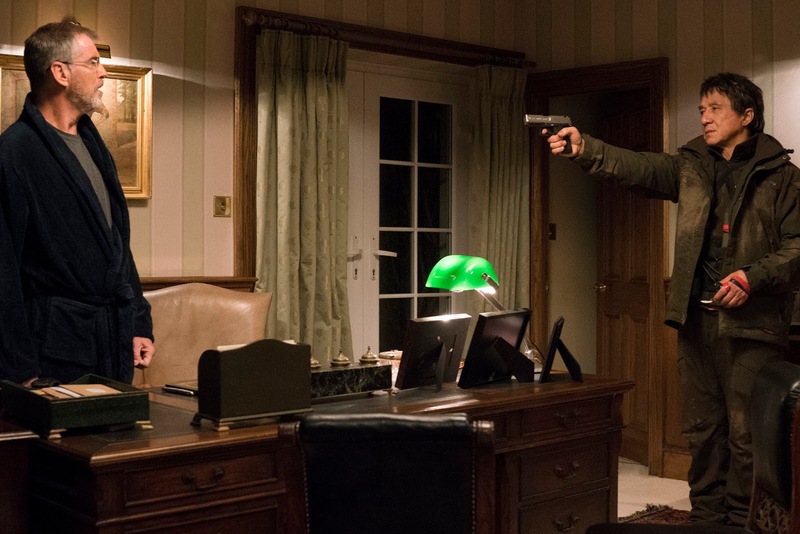 Brosnan plays a conflicted and shady politician. He's not with the IRA/UDI any longer and is trying to make a career for himself. Brosnan is slippery and manipulative, he has none of the charms of Bond or Thomas Crown and, instead, carries a palpable fanged menace beneath his velvet tongue. The only weak part of his performance is his Irish accent, which is likely a consequence of too much time in Florida and playing debonaire Brits than using his native brogue. It's a solid and convincing performance that is a worthy foil to Chan's Quan.
The action sequences are frenetic and exciting. The stunts are a little more restrained than some of Chan's trademarks, but they are grittier and more convincing. Campbell, Chan and his stunt team put together some excellent fight sequences and action set-pieces. There is significant tension in each of these, and while Chan's agility and strength and agility are on display so is his age.
The writing is good, but not great. David Marconi has produced a good but ultimately confusing script. Characters are developed adequately and the dialogue is believable if a little on the cliche and predictable side. You truly feel for Quan and even sympathise a little with Hennessy. The film's biggest weakness is the labyrinthine plot. The film flits between London, London suburbia, Belfast, Northern Ireland and Westminster with a shot or two in New York. Ancillary characters are introduced and then kept in the background while yet more characters are introduced. In trying to track each character with twine, the script ends up a tangled ball of wool. Confusing matters is the slapdash and cavalier approach to the terrorists. Ulster Nationalists and Irish Republican Army soldiers are not really interchangeable and it was difficult at times to reconcile what seemed to be happening on screen with politics of things. There are just too many plots that don't need to be there.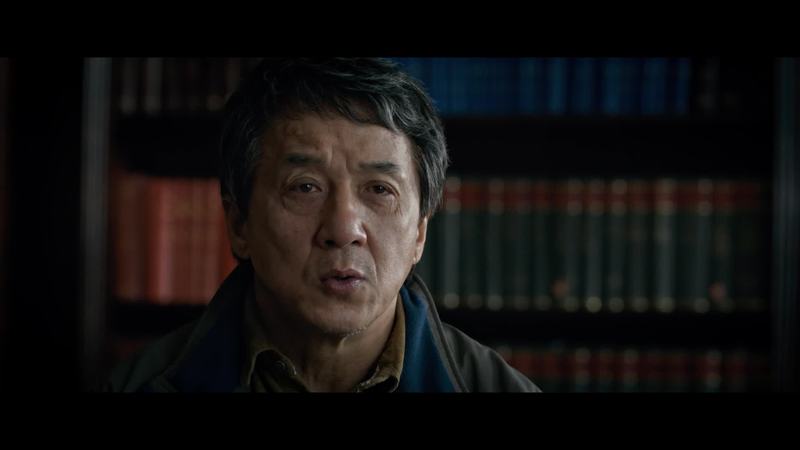 The score is excellent. Cliff Martinez's synth-driven accompaniment warbles, blips and pulses throughout each synth. Martinez is the genius behind the score for Nicholas Winding Refn's Drive, Only God Forgives, and The Neon Demon. His soundtrack is tense and engrossing, but it doesn't overpower the rest of the film. The film is richer because of it, but the various political plot threads often unwind the tension the score has developed.
The Blu-ray has good sound quality and the picture is crystal clear and does justice to David Tattersall's cinematography. That's about all the Blu-ray has going for it though. There is a token featurette, but it feels more like a promo or sizzle reel rather than a proper behind the scenes feature.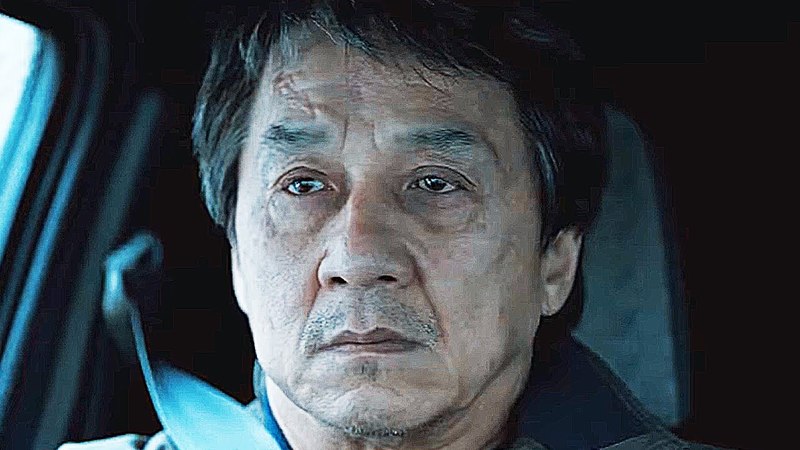 Ultimately, The Foreigner left me wanting. The political threads overwhelm the action storyline and make it run 20 minutes too long. A leaner more pared back film would have been a rip-roaring punch to the solar plexus, rather than a lumbering swing and a miss. This is a shame, as Chan nails his performance and Brosnan does too (aside from the accent).
If you want a good actioner to whittle away the hours it' worth a watch, but I wouldn't run and buy it. Wait for it on streaming, or in the bargain bin at your local retailer.
3 overly complicated plotlines out of 5.
Blu-ray Details
Director – Martin Campbell
Actors – Katie Leung, Jackie Chan, Rufus Jones, Mark Tandy
Film Genre – Action
Label – Roadshow
Audio – English (DTS-HD 5.1)
Subtitles – English
Running Time – 113
Region Coding – B (Blu-Ray)
TV Standard – HD
Rating – MA15+
Consumer Advice – Strong themes, violence and coarse language
Year of Release – 2017
Primary Format – Movies/TV – Blu-Ray