Games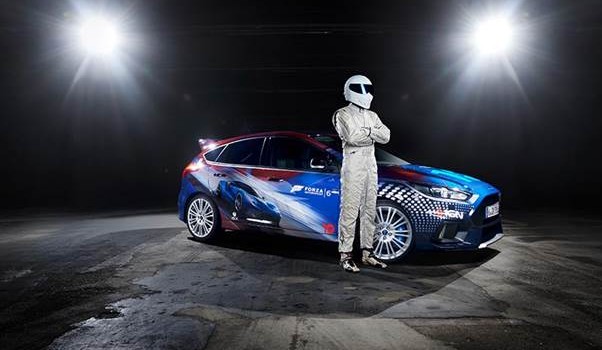 Published on August 5th, 2015 | by admin
Ford GT and Gamer-Customised Forza Focus RS to Star During Gamescom; Top Gear's The Stig Helps Unveil One-Off Design
SYDNEY, Australia, Aug. 5, 2015 – A unique all-new Ford Focus RS featuring an exterior designed by players of Forza Motorsport for Xbox was unveiled today at a special Microsoft event, ahead of the international 2015 Gamescom event in Cologne.
The special Forza Focus RS was driven to the event – and accompanied during the evening – by the Stig from BBC's Top Gear, who will feature in the new Forza Motorsport 6 game for the Microsoft Xbox One console.
The all-new Focus RS is the third generation of Focus RS cars, following models launched in 2002 and 2009. Developed by a global Ford Performance team, the RS features a specially-engineered 350 PS 2.3-litre EcoBoost engine; pioneers the innovative Ford Performance All-Wheel-Drive system; and is the first RS to offer selectable Drive Modes – including industry-first Drift Mode – and Launch Control.
Ford also has partnered with Microsoft to feature the all-new Ford GT ultra-high-performance supercar in Forza Motorsport 6, the latest title in the acclaimed racing simulation franchise for Xbox.
Forza Motorsport 6 makes its European debut at Gamescom before going on sale later this year, and visitors to the event will be able to view the all-new Ford GT – the game's cover star. Gamescom – the largest interactive games trade fair in Europe – takes place Aug. 5-9.
The pinnacle of the Ford Performance line-up, the all-new Ford GT uses an aerodynamic carbon fibre body and fuel-efficient twin-turbocharged V6 EcoBoost engine to deliver one of the best power-to-weight ratios of any production car. The state-of-the-art Ford GT chassis features an active racing-style torsion bar and pushrod suspension, with adjustable ride height, and carbon-ceramic brake discs. The new GT will one of the most exclusive Ford vehicles ever with limited volume sold around the world.
For news releases, related materials, photos and video, visit www.fordmedia.eu or www.media.ford.com.