Comics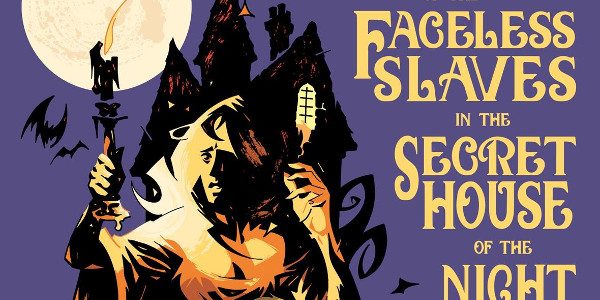 Published on January 18th, 2017 | by Dana Folkard
FORBIDDEN BRIDES OF THE FACELESS SLAVES IN THE SECRET HOUSE OF THE NIGHT OF DREAD DESIRE REVIEW
Summary: A highly entertaining read with striking art.
5
A satirical Gothic tale.
Forbidden Brides of the Faceless Slaves in the Secret House of the Night of Dread Desire was originally published as one of Neil Gaiman's short stories in his collection of short stories, Fragile Things, Forbidden Brides. Shane Oakley illustrates Gaiman's satirical Gothic story, which is being published as a hardcover graphic novel by Dark Horse Comics.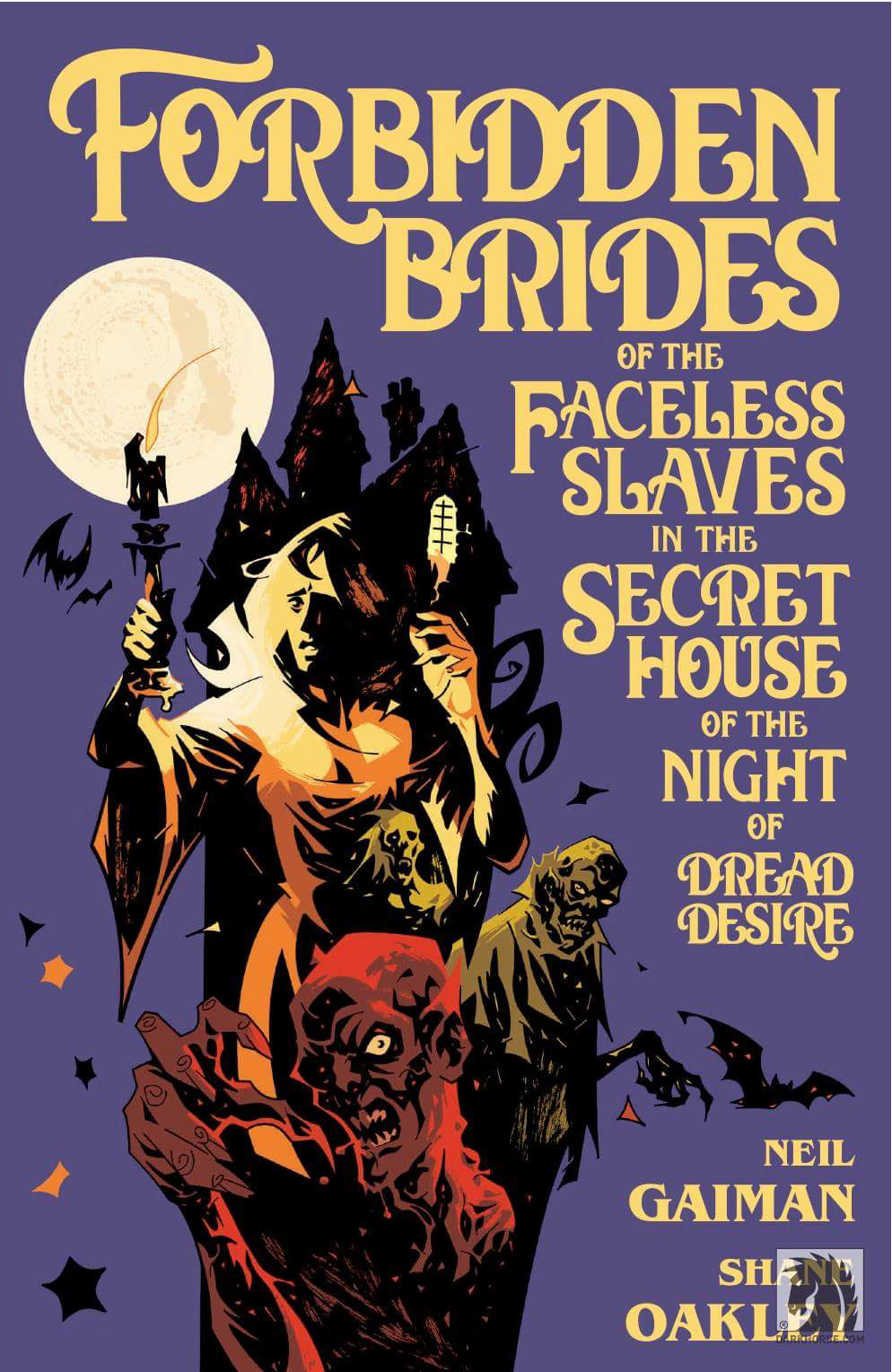 A wonderful tale of satirical Gothic literature, we begin this story late at night where a writers quill scratches away, illuminated by the warm glow of a candle. The author, a man trying to create a respected nonfiction masterpiece, struggles with writer's block, as his natural tendency to insert comical quips and jokes in his writing proves all too frustrating for this man of literature. Unfortunately, his struggle isn't helped by the "everyday" annoyances of talking ravens, creepy music, moaning Aunt Agatha, screams in the night and duels to the death. The story darts back and forth from the authors tale of a damsel in distress, facing all sorts of horrors, to his frustrating attempts at trying to ignore these disrupting annoyances. After receiving advice from his creepy butler and a talking raven, the writer tries something different and begins writing a fantasy story. However, what is considered an esoteric fantasy story in this Gothic world isn't quite what you'd expect.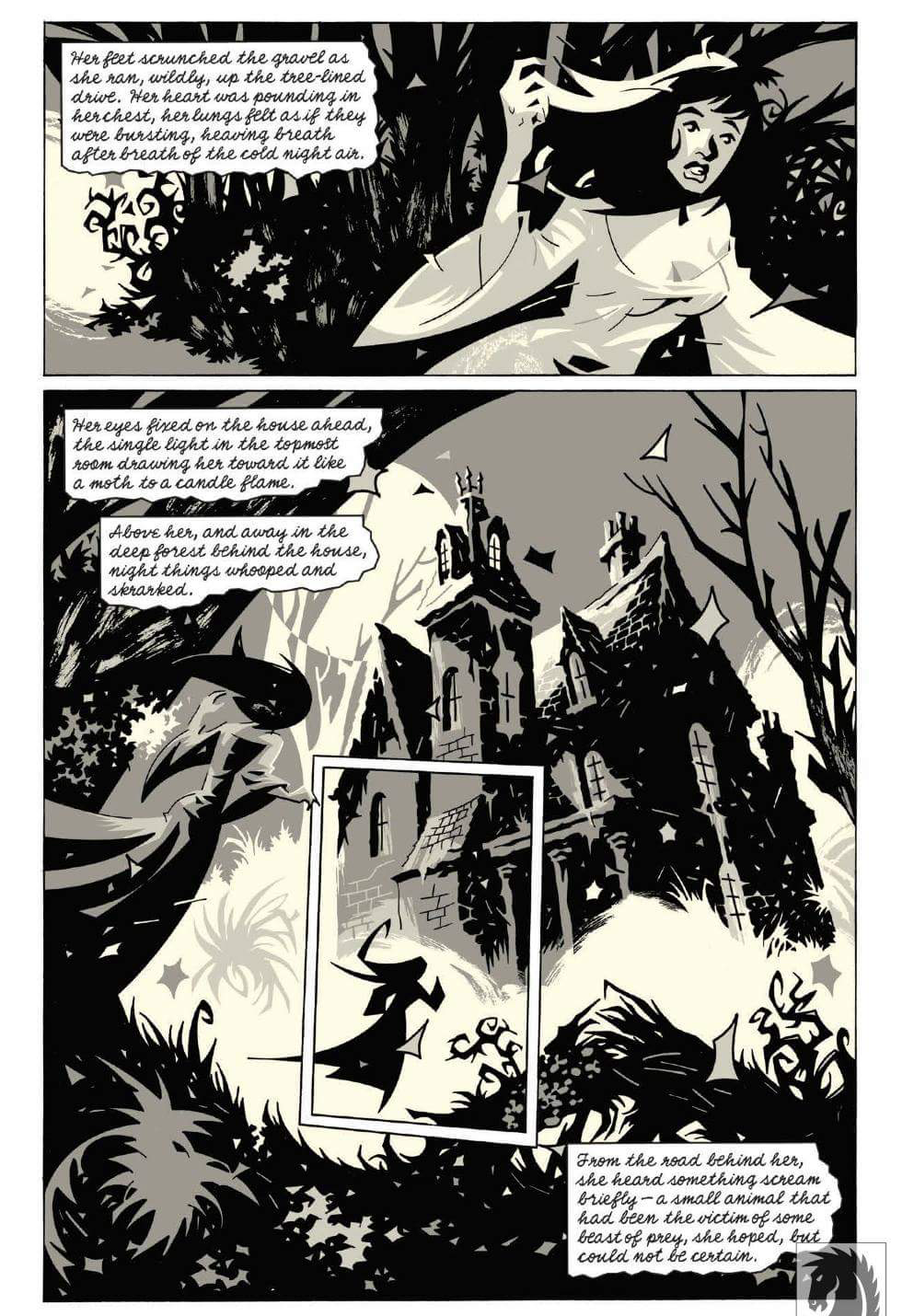 Neil Gaiman's satirical Gothic tale is a highly amusing and filled with all sorts of Gothic horror references. This is set in a world where horror and terrifying encounters in the night is the norm, whilst the ordinary and mundane is strange and uncanny. The author in this tale has my sympathies, as I can totally relate to bouts of frustrating writer's block and an inability to concentrate when you are surrounded by distractions. This is something most people would be able to relate to and it makes it all the more funny. There were some moments where his frustration had me laughing out loud, and reflecting on those moments even now stirs a giggle in me. The "everyday" disturbances involve a number of Gothic horror stereotypes and references, which are littered throughout this story reminding you that in this world, these annoyances are dull, unremarkable and considered completely normal. I enjoy the contrast of the dark, horror themes alongside the witty and funny dialogue. It all makes for an entertaining and pleasurable read that is delivered in typical Gaiman fashion.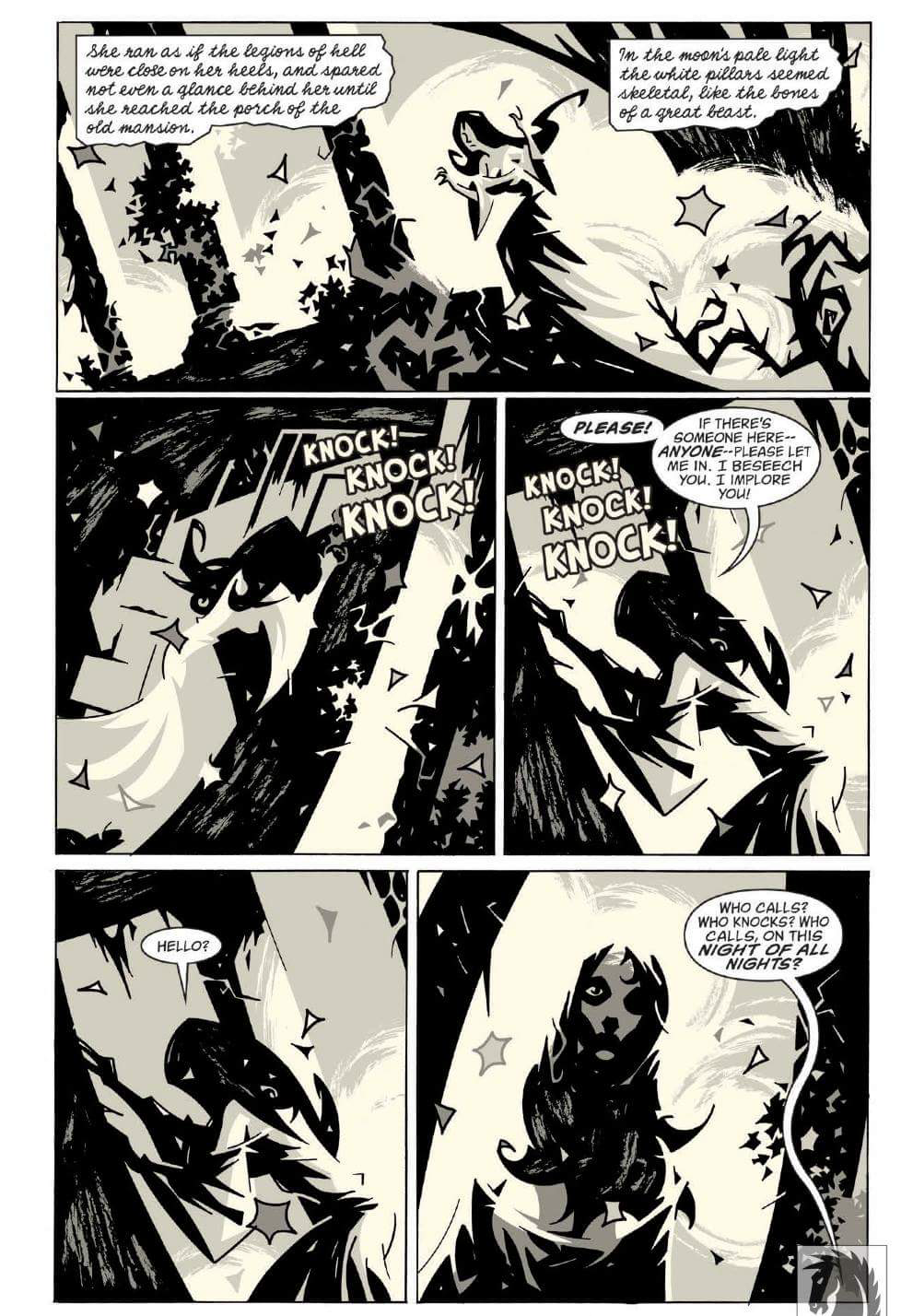 Artist, Shane Oakley has visually adapted this short story beautifully. His art is interesting and lends itself perfectly to a Gothic horror setting. Possessing hard angular lines and heavy shadows and rendering, Oakley has envisaged this world draped in dark silhouettes and gritty visuals. It's visually compelling, offering the perfect amount of atmospheric horror in Oakley's token style. Oakley's art is perfectly suited for the black and white scenes, which provide an intense visual experience. There are also moments of colour in this story, which make these scenes pop. Colourist, Nick Filardi, heightens the horror-like tone of this story by using a subtle colour palette. The coloured scenes are dramatic and have an impact on the overall story.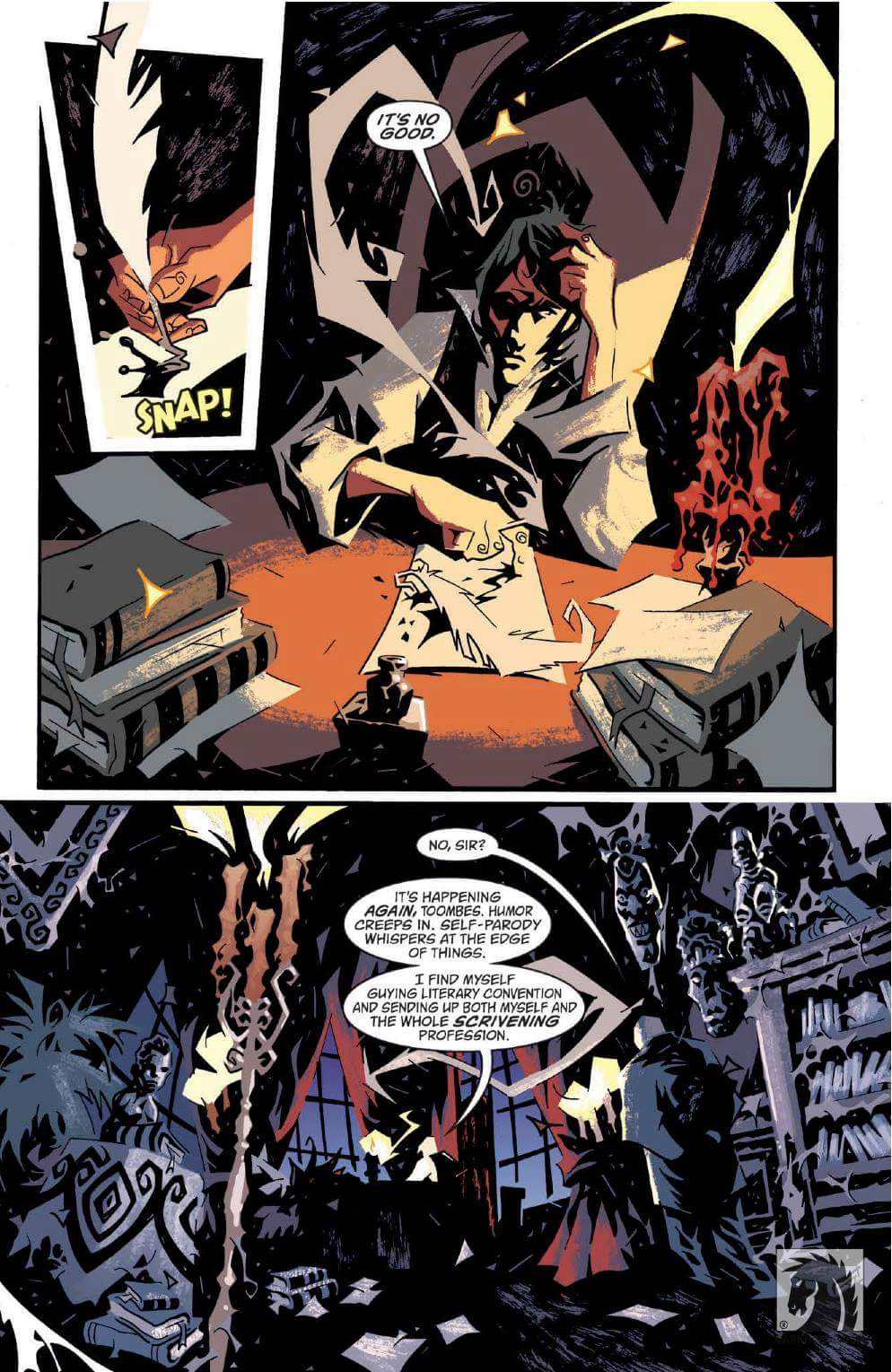 Forbidden Brides of the Faceless Slaves in the Secret House of the Night of Dread Desire is a wonderful story that will leave you entertained and amused. Neil Gaiman's writing is witty, whimsical and clever and Shane Oakley's art is a perfect accompaniment to this satirical Gothic tale. I recommend grabbing a copy, so that you may experience this story depicted in a lovely visual narrative.
I'm giving this 5 out of 5 stars!
Comic Details
Title: Forbidden Brides of the Faceless Slaves in the Secret House of the Night of Dread Desire 
Publisher: Dark Horse Comics
Creative Team: Neil Gaiman, Shane Oakley, Nick Filardi
Reviewer: Dana Folkard