Games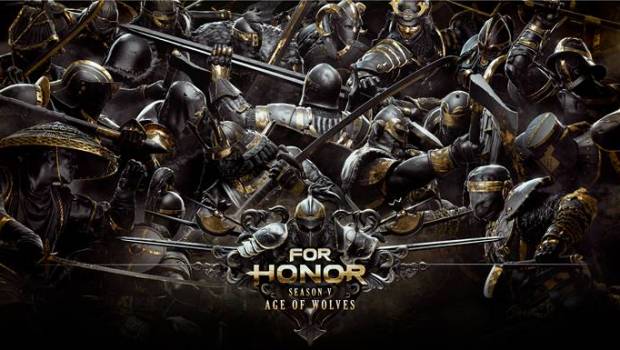 Published on July 29th, 2018 | by Admin
For Honor Season 7 launches August 2
SYDNEY, Australia — July 27, 2018 — Ubisoft has announced that For Honor® Season VII: Storm and Fury, will be released simultaneously on PlayStation®4 computer entertainment system, the Xbox One family of devices including Xbox One X and Windows PC on August 2. Launching as a free update, For Honor Season VII: Storm and Fury will continue the development teams' commitment to implementing community feedback and will bring a brand new map, major Hero reworks, an updated Ranking System, and more. Newcomers on Xbox One who have Xbox Live Gold memberships will also be able to download For Honor for free as part of August's Games with Gold starting August 16.
New content coming to For Honor in Season VII: Storm and Fury include:
New Map
One new map, Secluded Keep, will expand the battlefield. Once the personal retreat of a pious Lord surrounded by water, it is now a highly disputed outpost. Secluded Keep will be available in Tribute, Skirmish, Elimination, Brawl, and Duel.
Major Hero Reworks
In the wake of the recent Hero updates and feedback from players, For Honor will continue to improve and balance the current roster, as two Heroes – the Warden and Valkyrie – will receive major gameplay updates to improve the versatility and efficiency of their respective move sets.
Ranking System Update
Introducing two new divisions in the Ranking System – Master and Grand Master, reserved for the fiercest warriors. Players will also be able to monitor their progress with the new Ranking Leaderboard. To focus the community on the new leaderboard and Master divisions, players will be able to join Ranked Duel matches outside Tournaments. Tournaments will instead be triggered on rotation, starting on a week-end basis.
Coinciding with the beginning of the new Season, For Honor will apply a permanent 30% discount to all battle outfits. For Honor will also launch a new Hero Trial offer available from August 2-9, which will give players the opportunity to try any Hero they do not own and buy them at a discounted Steel cost for a week.
Those looking for more details on For Honor Season VII: Storm and Fury can tune-in to For Honor's Warrior's Den livestream on August 2nd at 5:00pm AEST on twitch.tv/ForHonorGame and participate in Twitch Drops. Players are guaranteed one scavenger crate after a half hour of watching the stream and for every 10 minutes they will be entered for a chance to win 100,000 Steel*.
For newcomers looking to test their might on the battlefield, For Honor will be part of Xbox's Games with Gold and will be available for free to download for Xbox Live Gold members from August 16 to September 15. Those looking to get a head start on the battlefield can purchase For Honor for up to 80% off on the Microsoft Store through July 30.
Following the introduction of dedicated servers and new training modes, For Honor will continue to grow with the release of the Marching Fire expansion on October 16, with the brand new Wu Lin faction joining the fray, a 4v4 castle siege mode "Breach", unlimited PvE content and more.
Developed by Ubisoft Montreal in collaboration with other Ubisoft studios,** For Honor offers an engaging campaign and thrilling multiplayer modes. Players embody warriors of the three Great Factions – the bold Knights, the brutal Vikings and the deadly Samurai – fighting to the death on intense and believable melee battlefields. The Art of Battle, the game's innovative combat system that puts players in total control of their warriors, allows them to utilize the unique skills and combat style of each hero to vanquish all enemies who stand in their way.
For more information about For Honor, please visit forhonorgame.com and follow us on Facebook at facebook.com/ForHonorGame and on Twitter at twitter.com/ForHonorGame.
For the latest about For Honor and other Ubisoft games, please visit news.ubisoft.com.