Games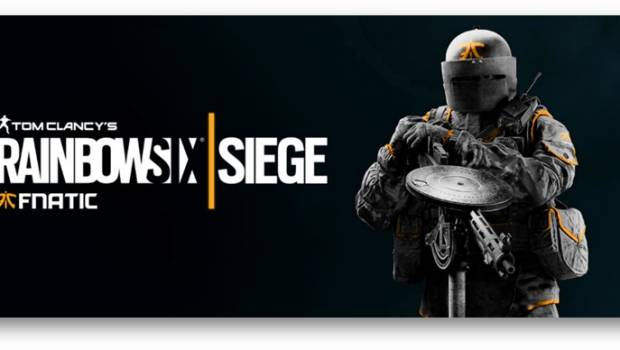 Published on April 12th, 2018 | by Admin
FNATIC ACQUIRES THE AUSTRALIAN TOM CLANCY'S RAINBOW SIX® PRO LEAGUE ROSTER FROM MINDFREAK
FNATIC to compete this weekend at the Pro League Asia-Pacific Finals in their home of Sydney
SYDNEY, Australia — April 12, 2018 — Ubisoft® has announced that the eight best teams in the Tom Clancy's Rainbow Six Pro League Asia-Pacific region will face off in Sydney, Australia, April 14-15, as part of the Pro League's Season 7. In addition to competing for the title of best Asia-Pacific team for this Season, the two finalists will directly qualify for the Season 7 global Finals, taking place in Atlantic City, USA, May 19-20. These Season 7 Finals will bring together the eight best teams worldwide, competing for a total prize pool of $275,000 USD.
Among the teams participating in the Sydney based Asia-Pacific Finals, is a prestigious new name, making its very first appearance in the Tom Clancy's Rainbow Six esports scene: FNATIC. FNATIC has acquired the roster formerly competing under the Mindfreak name, composed of five Australian players, and will represent Australia at the Asia-Pacific Finals, along with fellow Australian team, ViewSonic.DarkSided.
"We are delighted to welcome an organisation as renowned as FNATIC into the Tom Clancy's Rainbow Six Pro League and to our esports scene globally, especially here in the Asia-Pacific region", said François-Xavier Dénièle, Esports Director, Ubisoft EMEA. "It showcases how fast this region is developing, along with the great results at the Six Invitational 2018 back in February. It also proves that the Pro League is evolving towards a more robust and global model."
"It's a fantastic opportunity to be establishing another team in the Asian Pacific.", said Patrik Sättermon, CGO, FNATIC. "We're thrilled to be redoubling our efforts in the region alongside our other operations. Needless to say this squad of guys have been a dominating force with incredible dedication to the game and with the top 8 finish at Six invitational 2018 we feel like this can be the start of a new dynasty team in Australian Esports. This comes with a great challenge to continue the growth of the Aussie esports scene and FNATIC as an organisation that has gone from a home in Australia to the biggest esports organisation in the world."
Tune-in Saturday April 14 at 10AM AEST on twitch.tv/rainbow6 to watch the Asia-Pacific Finals, which start with the first ever match of FNATIC in the Tom Clancy's Rainbow Six Pro League against Sengoku Gaming Extasy from Japan.
Kicking off in March 2018, Season 7 is serving as the launch point for a third year of Tom Clancy's Rainbow Six Pro League. It is a transition season, the last one following the previous three months-based format and paving the way for the new Pro League format, announced back in January. Each Year will now be comprised of two six-month long Pro League Seasons. A format that will begin with Season 8 in June 2018. Additional details on Years 2018-2020 Pro League format can be found here.
For more information about the Tom Clancy's Rainbow Six Pro League please visit http://www.rainbow6.com/esports, and follow us at https://twitter.com/R6ProLeague.