Games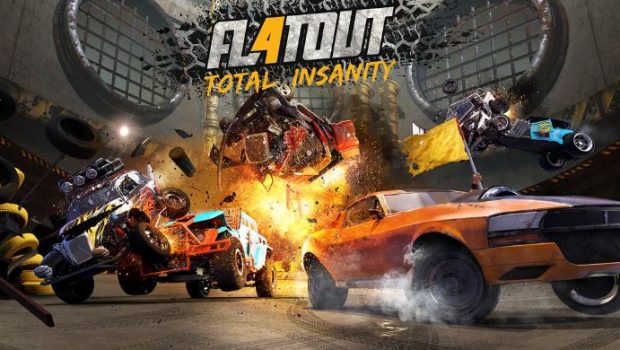 Published on March 1st, 2017 | by Admin
FlatOut 4: Total Insanity reveals its release date!
Sydney (Australia), March 1, 2017 – Bigben is pleased to unveil the release date of FlatOut4: Total Insanity. This newest instalment of the famous franchise is an explosive mix of 'cult classic' game modes and exclusive and varied content.
Developed by the Paris based studio Kylotonn Racing Games (WRC 5, WRC 6), FlatOut4: Total Insanity will launch in Australia on March 31st 2017 for PlayStation®4 and Xbox One consoles.
Nitro-boosted vehicles, crazy tracks, fiery explosions: FlatOut 4: Total Insanity takes up the mantle of the series, propelling players behind the wheel of the craziest vehicles including… a jet-powered ice cream truck!
In a new mode for the series, Keep The Flag, you must try to escape a posse of madmen whose sole aim is to steal your flag! How long will you survive in the arena?
Key features:
New Assault Mode: use deadly weapons to slow down your opponents or, better yet,  destroy them!
Arena Mode: fight in an enclosed arena in various game types: Death Match, Capture the Flag and Survivor.
The Stunt Mode: six exclusive stunts, and six re-imagined classic stunts from previous instalments, where the goal is to throw your driver from their ride and land them as precisely as possible, or simply destroy obstacles in their path.
Up to 8 players in Online Mode but also locally with friends, competing in a series of stunts.
27 customizable cars, including tributes to fan favourites and new supercharged vehicles.
20 tracks with fully-destructible environments where crazy drivers can make sparks fly!