Comics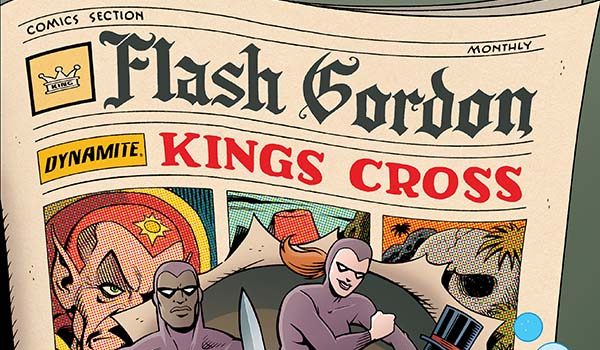 Published on June 26th, 2017 | by Chris O'Connor
Flash Gordon Kings Cross TP Comic Review
Summary: Most countries have a difficult time dealing with people immigrating... what do you do when a whole continent suddenly shows up?
Growing up I cut my teeth on Phantom Comics… there was a book shop down in Lakes Entrance where we would go every year and I would always see what new comics they had, along with the odd one off science fiction pieces they would inevitably have Phantom comics and I would add to my collection. The next time I saw my purple hero was in the newspaper comic section and that's where I was introduced to Mandrake (albeit only a few panels at a time). The Flash on the other hand I've known primarily from the movie… but now we see these heroes and more come together to stop Ming the Merciless in his latest plan to claim earth as the jewel of his empire.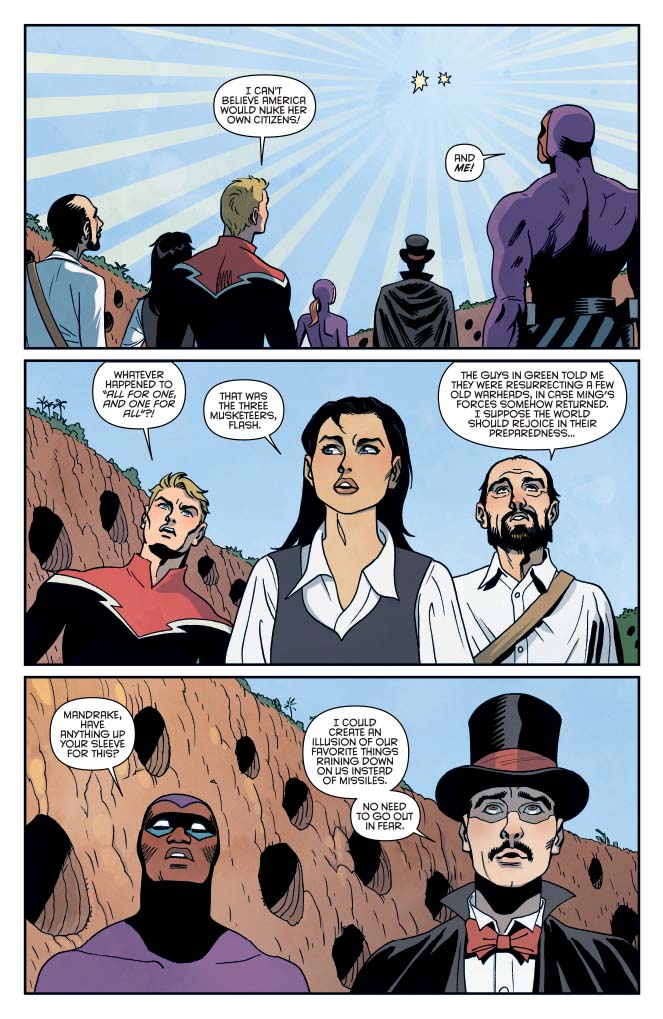 Writing
Throughout this comic I couldn't help but feel the sense of "daring do"… it is very much a story written in the style of those early comics… it's good old fashioned hard work and heroism, decent chaps and the sort. I did also enjoy seeing the Phantom training his protege… one of my favourite things about the Phantom was always that the mythology of his (or her) immortality essentially came about because it seemed the Phantom was ageless… but really it was simply that the suit was passed down from one hero to the next in order to continue that name and legend. The Flash is just as bold and larger than life as we've come to expect and Dr Zarkov is suitably barely there/inebriated often.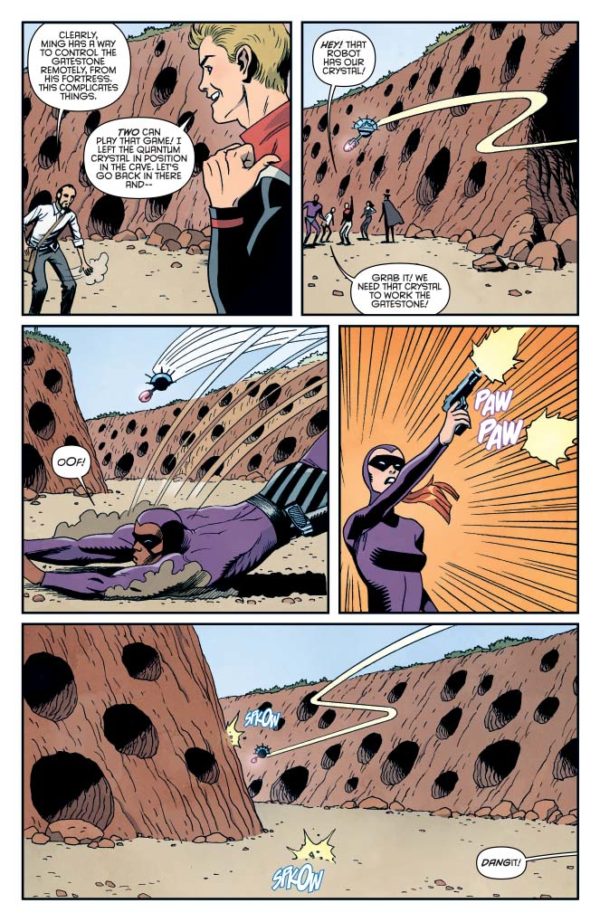 Artwork
Much like the story itself the artwork takes me back to those old days of gathering Phantom comics… that sense of history of a sort to them. The simple clean line work and cross hatching for shading. Colours are simple and not overpowering… they can be bold but generally are kept to only a few different shades per panel. It all adds to that sense of nostalgia that takes you right back to the classics of comics.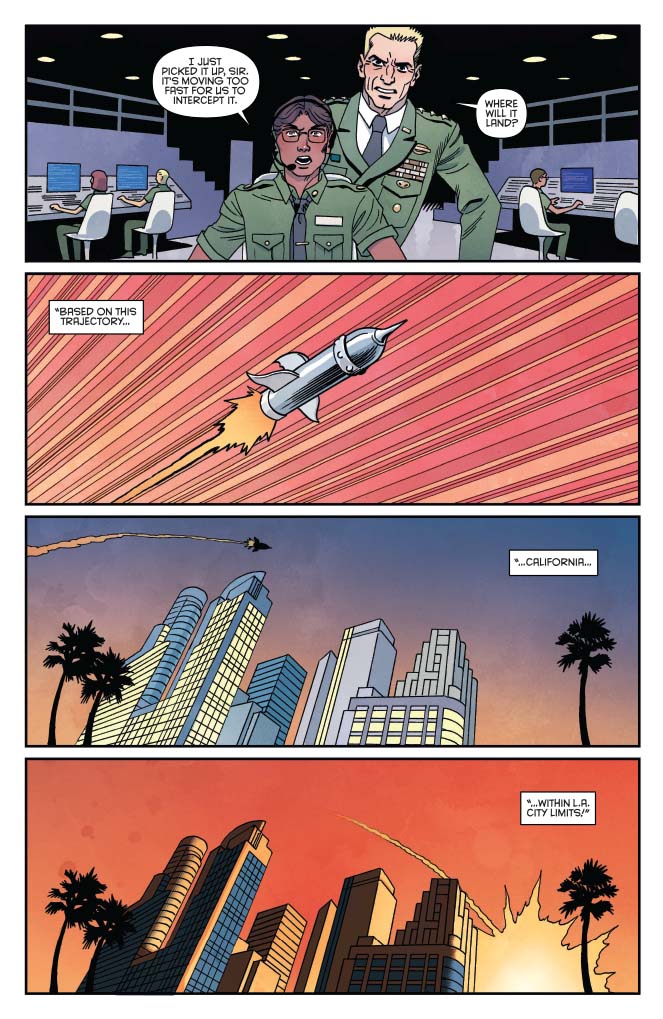 Final Thoughts
This is really just a fun throw back to the days before super powered super heroes. When someone wielding magic was deemed one of the strongest characters and another hero is not a super soldier or powered by our sun but simply brave and willing to fight for what he believes in. It's a bit of fun and certainly a good bit of nostalgia for anyone familiar with the characters.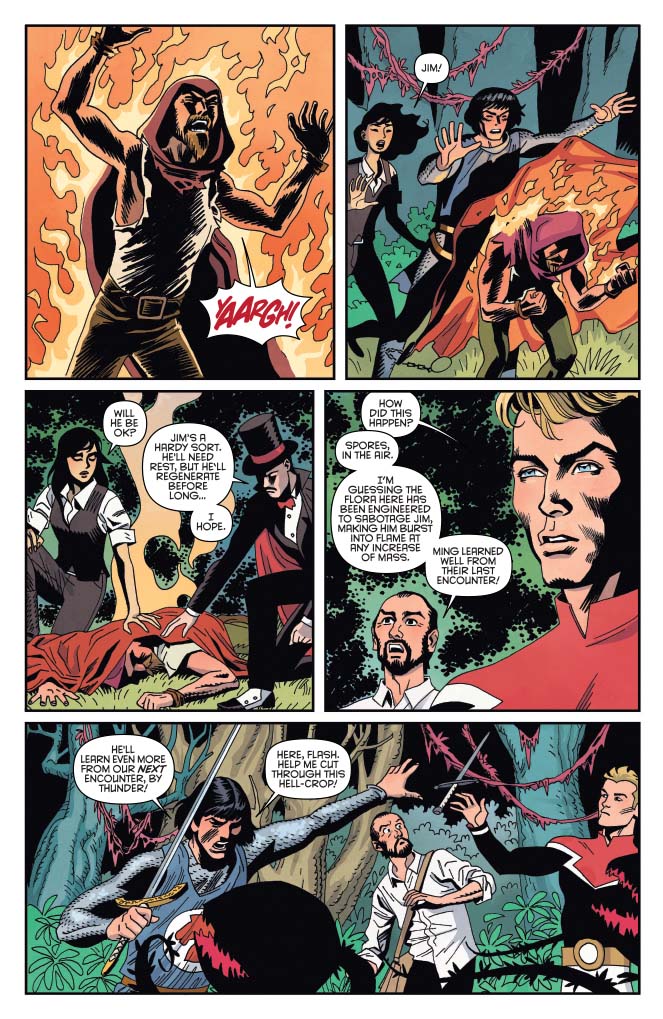 Publisher: Dynamite Comics
Writer: Jeff Parker, Jesse Hamm
Artist: Jesse Hamm
Colourist: Grace Allison
Cover Artist: Roger Langridge
Genre: Superhero
Format: 130pgs, FC, TP
Release Date: 12th July, 2017