Games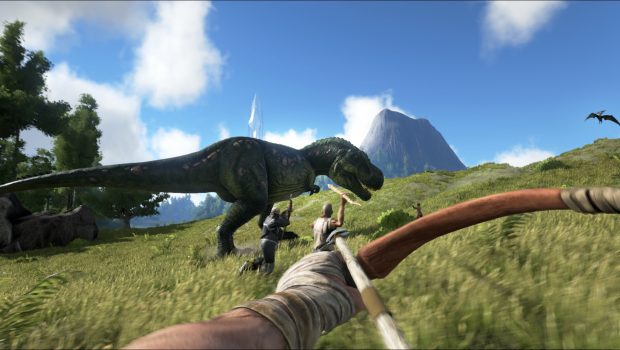 Published on June 5th, 2017 | by Admin
FIVE STAR GAMES TO DISTRIBUTE ARK: SURVIVAL EVOLVED IN AUSTRALIA AND NEW ZEALAND
Sydney, Australia – 5th June, 2017 – Five Star Games Pty Ltd has reached an agreement with multinational distributor, Solutions 2 GO Inc. based in Toronto, Canada, for distribution rights to the retail release of Studio Wildcard's ARK: Survival Evolved in Australia and New Zealand. Check out the latest trailer to the wildly popular open world, dinosaur-survival game here.
"We're thrilled with the signing of ARK: Survival Evolved and look forward to working closely with Solutions 2 GO and Studio Wildcard to bring this hugely popular open-world game to the ANZ retail market," said Tom Dekker, General Manager, Five Star Games.
In ARK: Survival Evolved, you wake up as a man or woman stranded freezing and starving on the shores of a mysterious island called ARK, where you must hunt, harvest resources, craft items, grow crops, research technologies and build shelters to withstand the harsh elements. Use your cunning and resources to kill or tame & breed the leviathan dinosaurs and other primeval creatures roaming the land, and team up with or prey on hundreds of other players to survive, dominate…and escape!
ARK: Survival Evolved will receive a full content-complete release for both retail and digital formats in US summer 2017.  To learn more about the game visit playark.com. For the latest updates follow us on Twitter, like us on Facebook, subscribe to us on YouTube, visit the Website at playark.com and watch us tame and train leviathan dinosaurs on Twitch.TV.