Blu-ray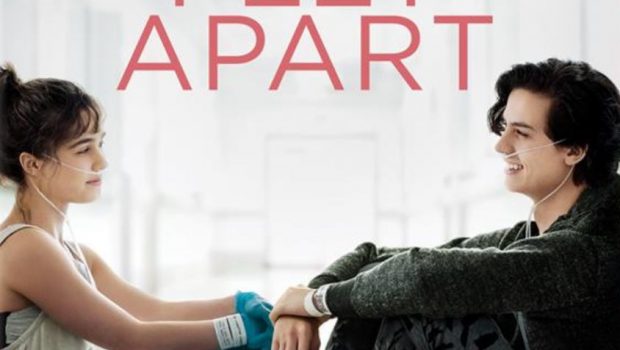 Published on August 3rd, 2019 | by Carina Nilma
Five Feet Apart Blu-ray Review
Summary: The story is a twee and formulaic. However, the actors make their journey engaging and the film embodies the angst-ridden and challenging struggle of navigating young love.
We need that touch from the one we love, almost as much as we need air to breathe. But I never understood the importance of touch. His touch. Until I couldn't have it.
– Stella
Stella Grant (Haley Lu Richardson) is every bit a seventeen-year-old… she's attached to her laptop and loves her best friends. But unlike most teenagers, she spends much of her time living in a hospital as a cystic fibrosis patient. Her life is full of routines, boundaries and self-control – all of which is put to the test when she meets an impossibly charming fellow patient named Will Newman (Cole Sprouse).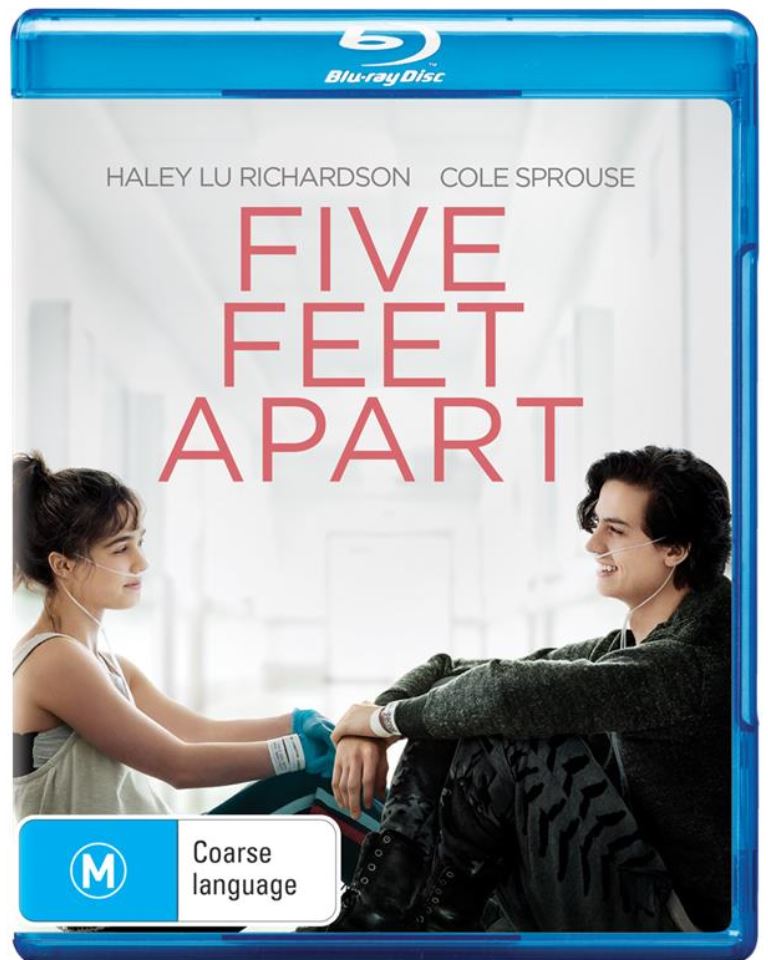 The Review
The steam train powering young adult (YA) adaptations continues. Five Feet Apart, sourced from Rachael Lippincott's novel, belongs to the 'sad sick lit' genre. Unsurprisingly, it is already being compared to the YA tear-jerker The Fault in Our Stars (2014), which starred Shailene Woodley. Both feature terminally ill teenage lovers and take an existential look at their scenarios. However, Stars tugged harder on the emotional heartstrings than Five Feet.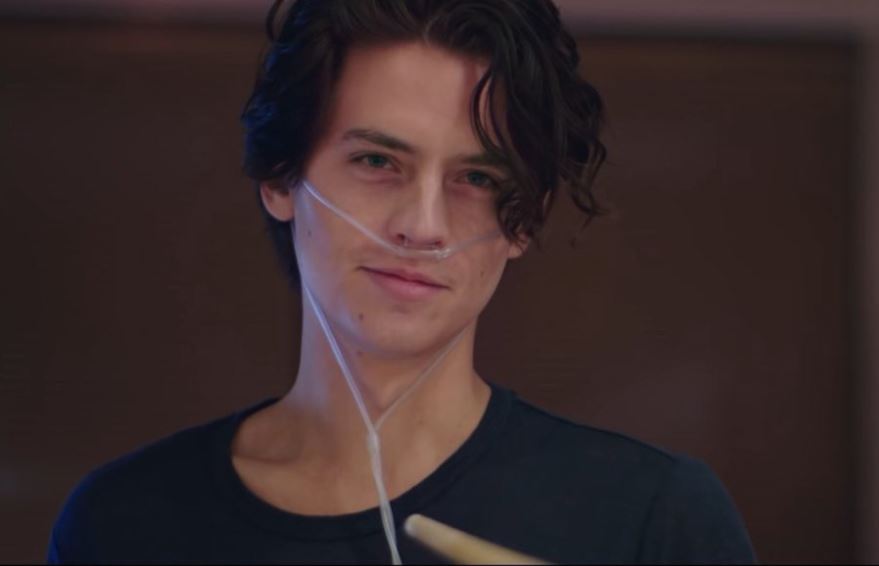 Five Feet centres on Stella (Haley Lu Richardson) who suffers from a genetic condition affecting her lungs called Cystic Fibrosis (CF). Consequently, she has spent most of her life in hospital. The length of her visits, both long and short, have depended on the severity of her illness and its complications. 'CFers' can easily transmit illnesses to other CFers so they must remain six feet apart. Stella's best friend, Poe (Moises Arias), also has CF. Her current 'tune up' sees her back in a neighbouring hospital room where they regularly converse over FaceTime.
Adding to Stella's dramas, a new guy on the ward named Will (Cole Sprouse) catches her eye. Since Stella is pedantic about her healthcare regimen, Will's rebellious nature and lax attitude towards his health draws her ire. However, after a tenuous arrangement to work together on their routine, they soon develop a romance. The survival of their courtship though is marred by the distance they must keep to stay alive.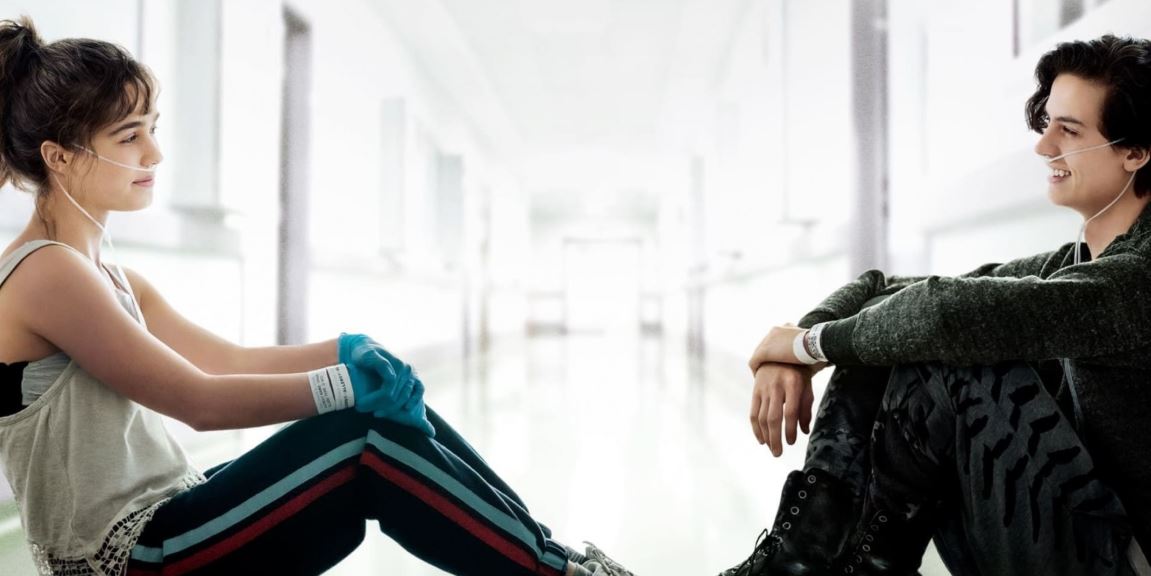 While this adaptation stays mostly true to the novel, some adjustments have been made to accommodate Mikki Daughtry and Tobias Iaconis's screenplay. The warmest and most encouraging aspect of Justin Baldoni's direction is the depiction of CF and the day-to-day occurrences of living in a hospital. Baldoni himself studied CF patients while working on his documentary series, My Last Days (2016). In an interview with The Hollywood Reporter, he admitted that a patient inspired some of Stella's personality. Sharing that experience also helped enrich the film's authenticity.
As with most teen romance films, the story's circumstances have been heightened to increase the emotion and drama to which teenagers are often susceptible. Haley Lu Richardson takes the character of Stella and throws the entire emotional spectrum and kitchen sink into her performance. She is less likeable during her controlling OCD phase. Thankfully, it does not last the duration of the film. I have my doubts that Stella is clinically diagnosed as OCD. Rather, she is anxiety ridden about her health and control issues. It is pivotal that the latter part of the film sees her become more likeable and relatable as she relaxes.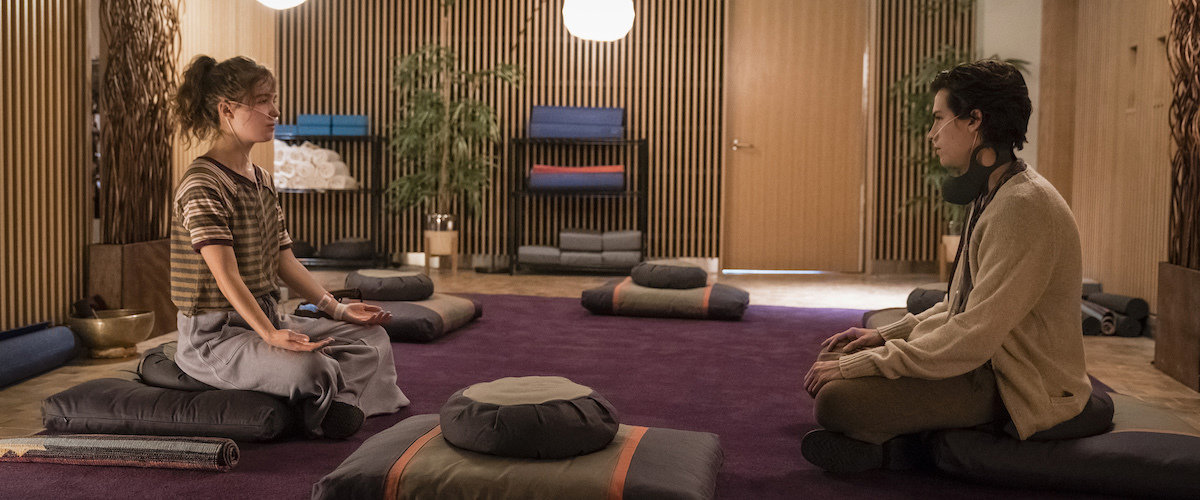 By playing Will, the rebellious sardonic creative type, Cole Sprouse proves why he is currently one of the leading young heartthrobs. If his role sounds familiar, check him out on the Netflix series Riverdale. Will is a broody, artistic pessimist. He is undergoing a special drug treatment for his CF and his B. cepacia bacterial infection, which makes him literally off-limits to other CFers. Since he knows his odds of surviving are poor, he plasters a poster on his door that says, 'abandon all hope, ye who enter here'. His attitude clashes with Stella's positive outlook.
I wasn't entirely sold on the couple's chemistry. The indifference could be attributable to the film's condensed timeline where events occur in the space of a month. It doesn't feel as organic or mature enough to justify their intense feelings. However, since it is a teenage love story maybe it is supposed to be hedonistic and freewheeling. The story is a twee, formulaic YA drama and is laden with angst. Girl meets guy. Guy is rebellious. They fall in love. Drama ensues. It closes with a somewhat hopeful ending and a whole lot of tears. It helps that the supporting characters shine and divert our attention from the saccharine of the main plot line. Moises Arias as Poe stands out when providing relationship advice to Stella. Additionally, Kimberly Hebert Gregory steals all her scenes playing Nurse Barb, the couple's strict and ever watchful overseer.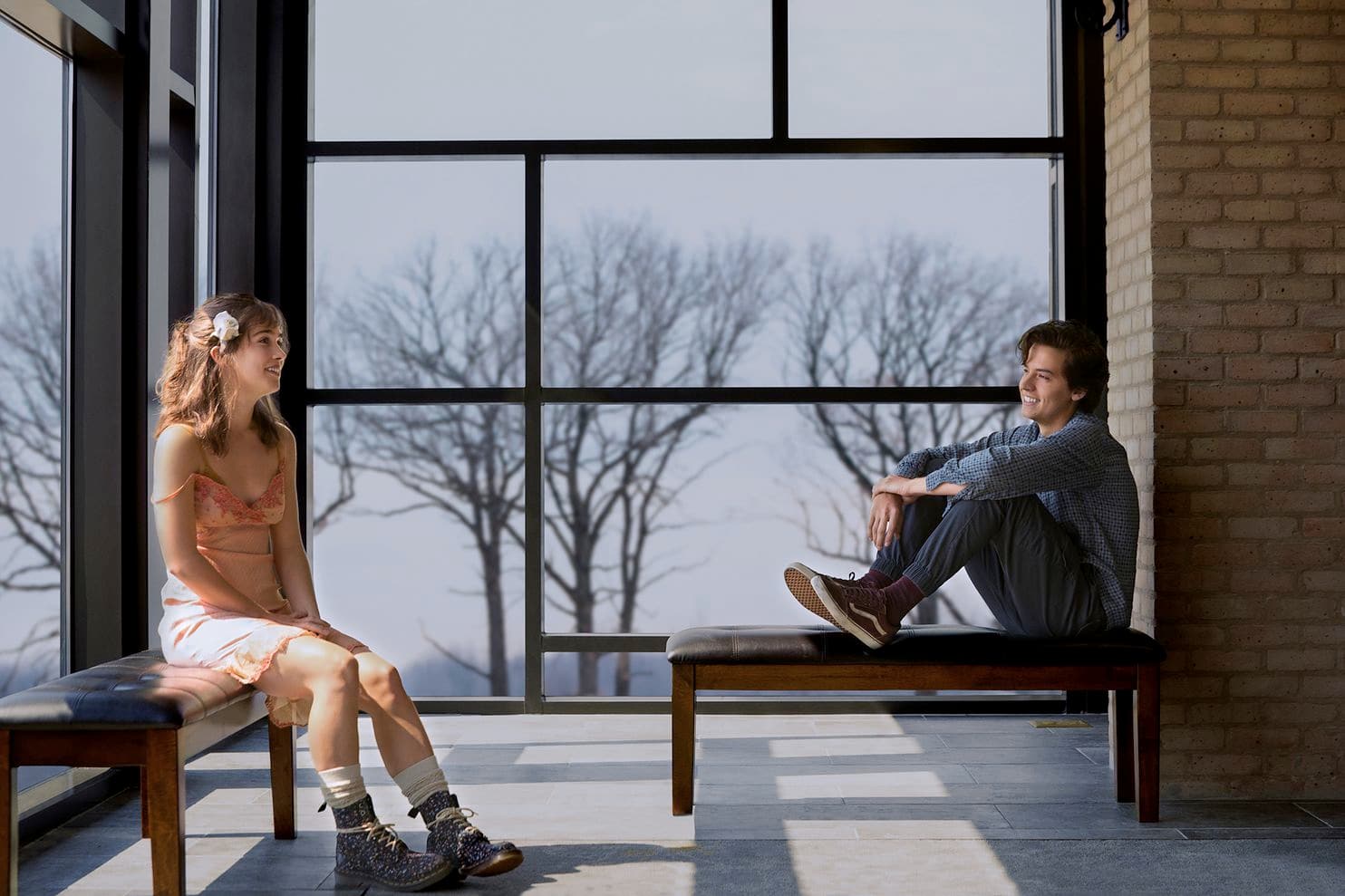 The film is set somewhere in America, but the exact location is unclear. The Saint Grace hospital, where most of the action unfolds, is fancy. Frank G. DeMarco's framing and cinematography ensures the typically depressing hospital locale gains vibrancy. Although it begs to ask how these teens and their parents can afford the care. Some parts of the depiction are limited. For example, I have issues with some lax interpersonal hygiene. To be fair, these are minor quibbles over reality in a fictional setting. Representation counts and seeing CF depicted is more important than complete screen accuracy.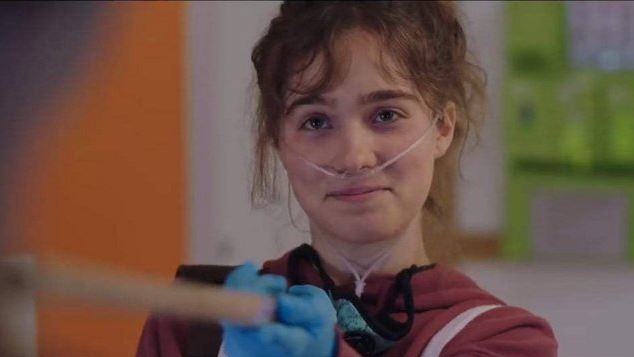 Final Thoughts?
Five Feet Apart fails to match the giddy emotional roller coaster of Stars, and the chemistry of its couple is not always compatible. Nonetheless, the actors still make their journey engaging. The film embodies the angst-ridden and challenging struggle of navigating young love, the difficult of which is raised by contesting a terminal illness. It dramatises these contrasting emotions with realism and empathy towards real-life sufferers. If you're a weeper, make sure you take some tissues because you will need them.
Blu-ray Details
Director – Justin Baldoni
Actors – Haley Lu Richardson, Cole Sprouse
Film Genre – Drama
Label – Roadshow
Running Time – 116
Region Coding – B (Blu-Ray)
TV Standard – HD
Rating – M
Consumer Advice – Coarse language
Year of Release – 2019
Primary Format – Movies/TV – Blu-Ray