Hardware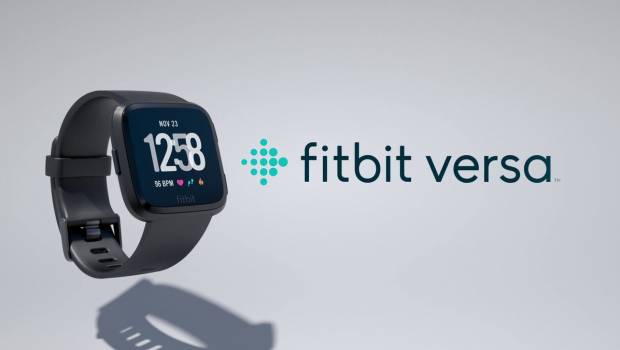 Published on May 2nd, 2018 | by Lisa Marie
Fitbit Versa Review (May 2018)
Summary: Fitbit Versa is a great smart fitness tracker from Fitbit and is quite VERSATILE!
The new Fitbit Versa is this company's most attractive smart fitness tracker to date and definitely has parallels to the Apple Watch with its illustrious design. Although not a full smartwatch, the Fitbit Versa sits comfortably between an activity tracker and a smartwatch which is all about supporting your fitness and health.
More importantly, it does it well and offers some excellent apps to help you relax, train and receive messages from your smartphone (e.g. calendar alerts, e-mails), including tap and go payments. Add in a water resistant rating of up to 50 metres, a heart rate monitor, sleep tracker and a battery life of around 4-days and Fitbit ensures that this product meets most of your needs on a daily basis and then some.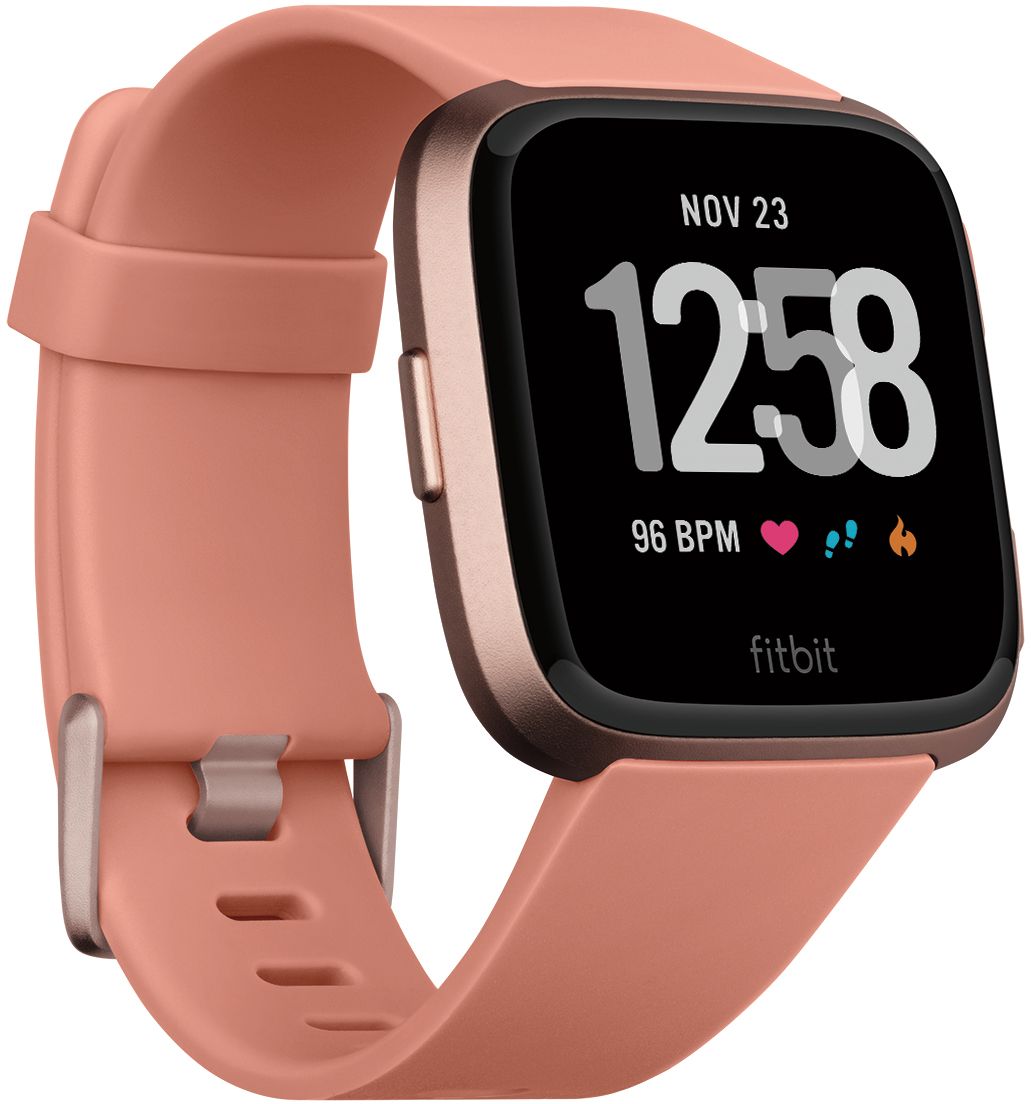 This smart fitness tracker is also similar to last year's Fitbit Ionic, however, I believe that the appearance of the Versa is a much more modern design with more curves that makes it look smoother and stylish. The Versa also comes in a variety of colours and I had the opportunity to review the very attractive pink Fitbit Versa which definitely stands out from the competitors. However at its core, the Fitbit Versa focuses on fitness and health which records your steps, number of kilometres walked, steps climbed, number of calories burnt plus active minutes, including the ability to track 15+ exercise such as running, swimming or weights.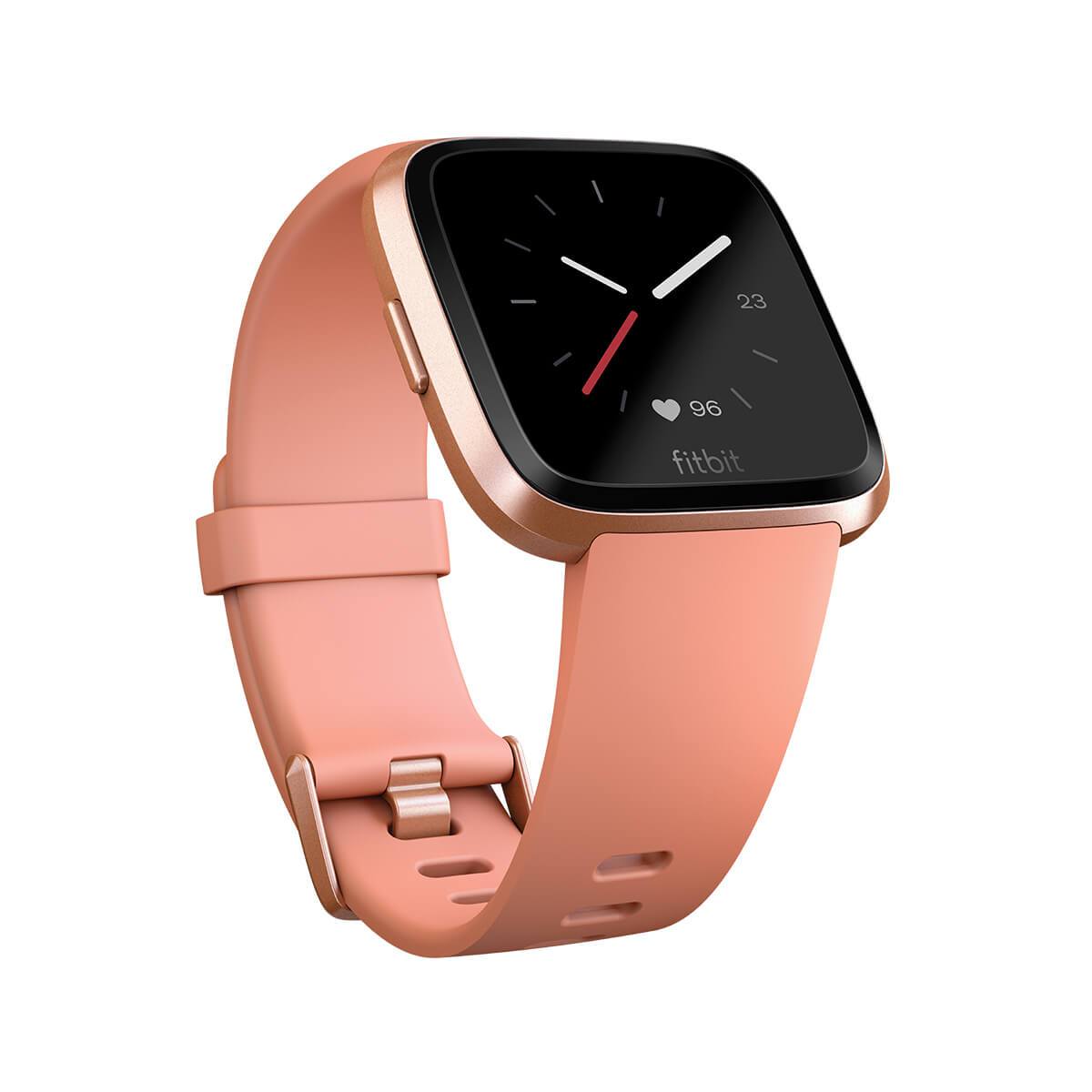 Need some interactive support? Sure thing! The coach app on the Versa gives you interactive workouts such as 'Cardio Kickoff' or 'The Armory'. For example, 'The Armory' is a 24 minute workout that focuses on your total body and includes elements such as jumping jacks, plank to downward dogs and diamond push-ups. The app even gives you animations which display how these exercises are performed.
Like other Fitbit products, the Versa will send you a polite reminder to start moving and even giving you certain goals (e.g. 250 steps this hour) to achieve during the day if you have been inactive for too long. So how does all this work?
For the tech-heads, the Versa comes with a 3-axis accelerometer, 3-axis gyroscope, Optical heart rate monitor, Altimeter, Ambient light sensor and Vibration motor that when linked with Fitbit's other technology and software, creates an excellent fitness activity tracker which really is your own AI personal trainer.
In terms of screen quality, the coloured LCD touchscreen of the Versa is quite clear and bright, even on a sunny day and I had no issues whatsoever. It has a built-in Wi-Fi antenna (802.11 b/g/n) with Bluetooth 4.0 and its Lithium-polymer takes around 2 hours to charge and lasts around 4 days.
Although no GPS like the Fitbit Ionic, you can use this function from your smartphone. GPS is nice but for most people (myself included), it's not really a deal breaker. You can also link wireless Bluetooth headphones to the device, however I still found syncing music to the Versa a little clunky but workable. This is one feature that definitely needs to be improved.
So with all this exercise, you shouldn't be that stressed, however if you need a little help in relaxing the 'relax' app gives you access to a 2-minute breathing session to help get you into a better place… surprisingly this actually works.
Besides the Versa itself, a lot of the behind the scenes magic occurs from the main Fitbit app on your smartphone which records your physical activity, sleep cycle, weight, food intake and challenges which is quite detailed and allows you to look at all your statistics from the day you commenced your Fitbit account. Under the Versa area of the Fitbit app, this is where you change clock faces, install apps, setup the wallet and add music that are some of the features available to the user.
Unpacking the Versa was a treat and this item comes well packed from Fitbit and includes everything you need to get this smart activity tracker up and running in no time. It comes with two different band sizes (small and large) plus a proprietary designed charging device which uses USB for power.
In terms of the chargers, it's great that Fitbit has redesigned this system and unlike the Ionic which uses a magnet to hold the cable in place or like the Blaze which requires you to remove the the item from band, the Versa sits snuggly in the charger by pushing the bottom slightly in order to open it up and then lining it up with the power connector. It works quite well and is a good size that makes it hard to lose.
Setting up the Fitbit Versa is a very simplistic process and the first step is to download the app and then search for this new device. Once found, it will ask you to enter a code to commence the Bluetooth pairing, including setting up your Wi-Fi connection. Although the wizard stated that it may take up to 30 minutes, I had it operational in around 5 minutes.
Wearing the Versa is very comfortable thanks to the band and the lightweight nature of the product and more often than not, I actually forgot that I was wearing it, until the Versa either sent me a reminder or the screen was activated. As default, the screen is set to auto which means its black when not used in order to save the battery. You can change the main clock face of the Versa to suit your needs by downloading one of the many available.
The heart rate monitor of the Versa is accurate and whether I was taking a step class at the gym, taking our twins for a walk or just displaying my resting heart rate, it mirrored this quite well. I've used chest strap heart rate monitors in the past and the Versa provided similar results for the most part. I also found the sleep tracker accurate and as our twins are 8-months old, my sleep at times can be broken. With that said, it's great that this information is collated into the Fitbit app and it's interesting to revisit these statistics.
Besides the fitness/health apps on the Versa, there's a wealth of other useful (and some not) apps available like the World Clock, Hue Lights (controlling smart lights), Crypto Tracker (monitor digital currency) and even a Pill Tracker.
One app that will be useful to some women which is not yet available is their new female app which tracks their period and compares it against your other statistics like weight and sleep cycles. As a female, this is a very exciting app and I'm eager to see how they incorporate this into the Versa. With that said, the apps made from Fitbit do seem more professional and the most surprisingly useful app from a third party was the torch.
Final Thoughts?
The Fitbit Versa is a great smart activity tracker that not only looks quite stylish but offers a wealth of useful features, particularly from a fitness/health perspective. With easy installation, clever functionality and the ability to have a quick snapshot of your daily stats, the Versa is definitely becoming my go-to device which is like having your own personal VR trainer.
Not only is it easy to use but it has a decent battery life and is water resistant plus more… needless to say, there's lots to love about the new Fitbit Versa! Also with Mother's Day just around the corner… the Fitbit Versa would make the perfect gift!
Specifications
On-Screen Workouts
Get personalised on-screen workouts that play on your wrist, coach you through each move and adapt based on your feedback.
Connected GPS
Learn more about your runs and hikes by enabling Connected GPS to see pace and distance on display, plus get a map of your route in the Fitbit app.
Music Experience
Store and play more than 300 songs on your watch – plus download your own or curated playlists from Deezer.**
Bluetooth
Connect Fitbit Versa to wireless Bluetooth headphones like Fitbit Flyer to listen to your favourite tunes – without the wires.
Apps
Access your favourite apps for fitness, sports, news, travel, transport and more with a simple tap.
Smartphone Notifications
See call, text or calendar notifications on screen and get push notifications from your favourite apps. Available when your phone is nearby.
Over 4 Days of Battery Life
With a multi-day battery life of more than four days, Fitbit Versa tracks your morning, night and everything in between.*
Heart Rate Tracking
Better track calorie burn, optimise effort during workouts, see your resting heart rate trends and discover your cardio fitness level.
Payments
With a built-in NFC chip, you can use your credit and debit cards on-the-go, anywhere that accepts contactless payments. See participating banks.
15+ Exercise Modes
Track specific workouts in modes like Run, Bike or Weights to see real-time stats on screen and get post-workout summaries.
SmartTrack™
Automatically record selected exercises like running, biking and more, and see them saved in the Fitbit app.
All-Day Activity
Track steps, heart rate, distance, calories burned, floors climbed, active minutes, hourly activity and stationary time.
Female Health
Use Versa and the Fitbit app to log your period, record symptoms and compare your cycle against other health stats like sleep, activity and weight. Coming soon.
Personalised Reminders
Stay on track towards your goals with personalised reminders that remind you to stay active, get hydrated, stick to a sleep schedule and more.
Sleep Tracking & Stages
See your time spent in light, deep and REM sleep stages and get personalised insights to help you improve. Learn more.
Swimproof & Tracks Swims
Water resistant to 50M for wearing in the pool or rain. Tracks laps, duration and calories burned during swim workouts.
Cardio Fitness Level
Get a better understanding of your fitness level and see how you can improve over time with a personalised Cardio Fitness Score.
Guided Breathing Sessions
Find moments of calm throughout your day with personalised breathing sessions based on your heart rate.
Customisable Clockfaces
Personalise the hi-res colour touchscreen on Fitbit Versa by choosing from a variety of clock faces designed for any occasion.
Syncs Wirelessly
Sync stats wirelessly and automatically to computers and over 200 leading iOS, Android and Windows devices.
Accessory Bands
Change your look with classic, leather, metal and woven accessory bands.
Lightweight Design
Designed with a super light geometric case, Versa is a watch that's slim, casual and comfortable enough to wear all day and night.
Dashboard
Set goals, track progress and get a more complete picture of your health and fitness – all on the Fitbit app.
*Battery life varies with use and other factors. Smartphone notifications unavailable on Windows devices.
**Deezer subscription is required.
†Check payment availability at fitbit.com/fitbit-pay/banks.