Hardware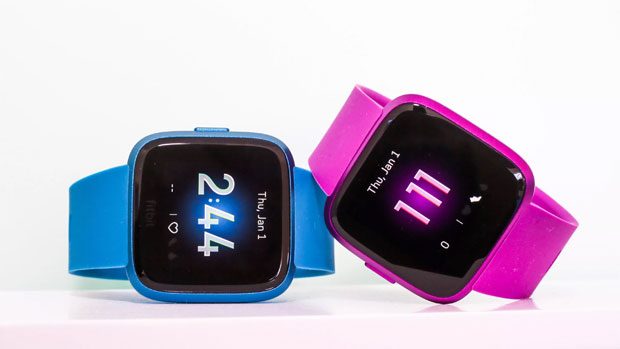 Published on April 1st, 2019 | by James Wright
Fitbit Versa Lite Edition Review (March 2019)
Summary: Fitbit Versa Lite Edition is a great alternative to those looking for an activity tracker with excellent smartwatch features
Fitbit have just released their 'lite' version of the Versa which was released last year and although it mirrors the original, it is missing some of the features such as NFC payments and the ability to record your swimming statistics. However it still has the main features of the Versa and more importantly, the Versa Lite looks just as stylish courtesy of its colours that include white/silver, marina blue, lilac/silver and mulberry with a RRP of $249.00AUD (April 2019)
Another difference between the Versa and the Lite Edition is that the new model comes with one button opposed to three, however it still can be easily navigated by the touch screen and swiping works just as good. In other words, it's a streamlined version of the Versa!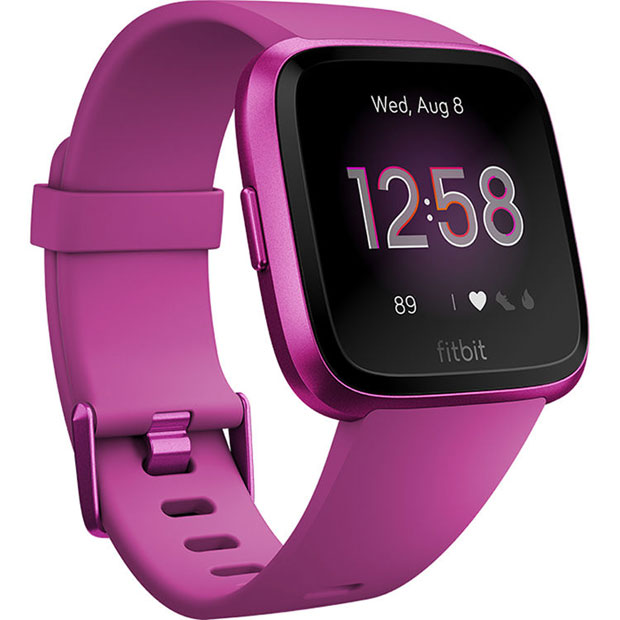 At its core, the Fitbit Versa Lite Edition is an activity tracker with smart watch features that not only monitors over 15 exercises modes (e.g. weights, running and cycling) but it provides daily reminders and even the ability to receive notifications and respond to some of them with predetermined choices. Add in sleep monitoring, a heart rate monitor, water resistance of up to 50metres and a 4+ day battery life which adds to the overall usefulness of this product, the Versa Lite definitely ticks the right boxes.
It's also comes with a comfortable band plus a high quality colour LCD touch screen that is made from Corning Gorilla Glass 3 with amplified brightness levels of up to 1000nits which can easily be seen, even in the brightest of days. Furthermore, this smart activity tracker works on all platforms that include Android, iOS and Windows devices, including the ability to swap bands.

Setting up the Fitbit Versa Lite is an easy process and once you have downloaded the app onto your smartphone, you simply walk through the wizard. The app is also one of the better exercise/lifestyle apps around which gives you some great in-depth statistics, even adding elements about your diet.
Needless to say it's great seeing your exercise times and sleep patterns, not to mention heart rate statistics throughout the day. The app even allows you to install additional apps on the Lite, including clock faces (over 100) and Fitbit continue to lead the way with their excellent female health app module which tracks menstrual cycles and symptoms.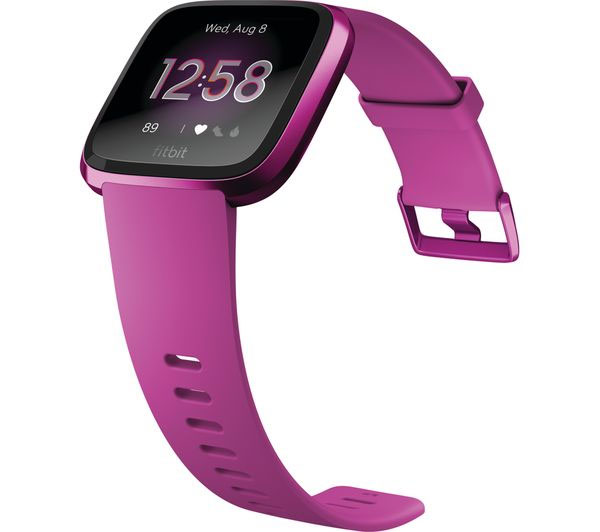 While the Versa Lite monitors your sleep patterns through the night, it gives you an excellent overview of how well (or not) you have slept. Furthermore the heart rate sensor on this activity tracker is still one of the best around which mirrored some of our standalone tests. Sure it was a little out here and there but for the most part, it was quite accurate.
Adding to the features is VO2MAX which monitors your oxygen intake that is particularly important for exercising as it helps you increase your aerobic endurance. If you're feeling stressed, the Versa Lite has a relaxation app that gives you breathing exercises in order to reduce your stress levels.
Missing from the Lite is GPS and the ability to store music and as most of us carry our phones with us, these two are a moot point. The ability to transfer music to other Fitbit products has been a challenge at times in the past and I didn't miss this feature at all. Even so, you can still control your music from the phone which is very handy while you're exercising.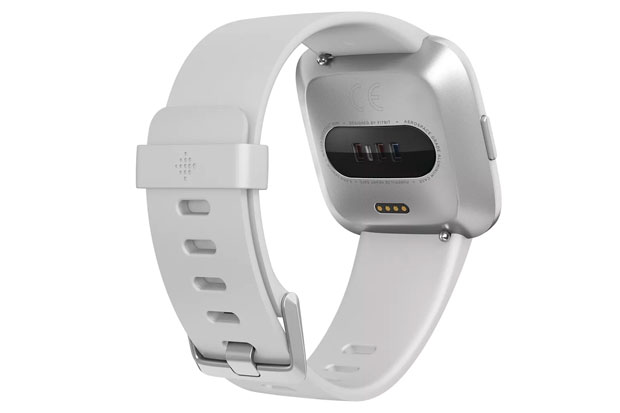 To charge the Versa Lite, you do need to use this company's proprietary charger and to fully charge the device, it took around one hour. While Fitbit state that the battery will last around four days, we did manage to get another day, even while we were exercising that is far better than some of its competitors.
In terms of exercising, the Versa Lite does a good job of monitoring your physical activities and while this device is missing a few features of its older sibling, it's still an excellent choice for most people, particularly those that don't want to be burdened by the complexities of a smartwatch or its poor battery life which the Versa Lite is not. It's also considerable more attractive, especially with its funky new colours.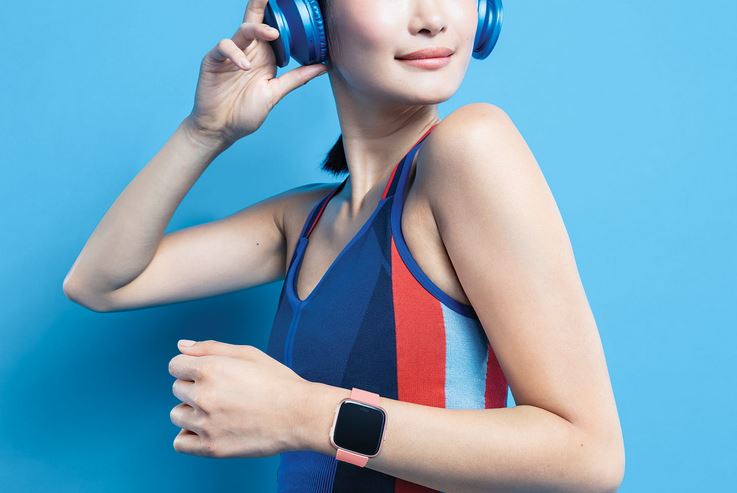 Final Thoughts?
If you're on a budget and looking for a truly 'smart' activity tracker, the Fitbit Versa Lite Edition is definitely that product that is not only quite pleasing with its aesthetics but delivers a great holistic experience user. Check it out if you're in the market of either upgrading or looking to join the world of smart activity trackers because it makes a great virtual coach!
Key Features
All-day activity tracking
Fitbit Versa tracks all-day activity like steps, distance, active minutes and calories burned to show how every part of your day gets you closer to your goals.
Swimproof
Fitbit Versa is swimproof to 50 meters, which means you're free to wear it in the pool, in the shower, at the beach and beyond.
Purepulse heart rate
Use PurePulse 24/7 heart rate to better track calorie burn, optimise effort during workouts, see
your resting heart rate trends and cardio fitness level in the Fitbit app.
Notifications
Get notifications for calls, texts, calendar events and apps like Gmail and Facebook—plus send quick replies right from your wrist. Works when your phone is nearby; quick replies on Android only.
Lightweight design
With a super-light anodised aluminium case and hi-res colour touchscreen, Fitbit Versa is sleek and comfortable at once.
Sleep insights
Get insight into your night by tracking your sleep duration and time spent in light, deep and REM stages—plus set bedtime reminders to help you work toward a consistent schedule.
4+ day battery life
A day lasts 24 hours. So should your watch. With 4+ day battery life, Fitbit Versa tracks your morning, night & everything in between. Varies with use & other factors.
Clock faces
With 100+ clock face designs, you can change your watch's look to be classic or modern, customise it with a photo and more.
Works on all platforms
Fitbit Versa automatically syncs to computers and 200+ Android, iPhone & Windows 10 devices to show your stats, trends and progress on your Fitbit dashboard.
Personalised reminders
Get the nudge you need to stay on track with personalised reminders that help you move more, stay hydrated, stick to a sleep schedule and more.
Accessories
Create endless looks with Fitbit Versa accessory bands in premium Horween® leather, stainless steel, sport and more. Sold separately. Versa accessories can be worn with any watch in the Versa family.
Exercise modes + SmartTrack
Choose from 15+ exercise modes to get real-time stats during your workouts—or let SmartTrack automatically recognise and record your exercises.
Female health tracking
Know your body better by using your watch and the Fitbit app to log periods, record symptoms, gauge ovulation and discover patterns in your cycle.
Real-time pace & distance
Learn more about your runs and hikes by enabling your phone's GPS to see real-time pace and distance on display, plus get a map of your route in the Fitbit app.
Cardio fitness level
Get a better understanding of your fitness level and learn how you can improve over time with a personalised Cardio Fitness Score.
Apps on your wrist
Download hundreds of apps for fitness, finance, sports and more, so you can stay connected to what you care about most.
Fitbit app dashboard
Track your trends on your dashboard in the Fitbit® mobile app, plus connect with friends, compete in challenges and more.
Guided breathing sessions
Find moments of calm in your day with 2- and 5-minute guided breathing sessions that are personalised based on your heart rate.
Fitbit today
From calories burned to resting heart rate or latest workout, you can see a recap of all your latest stats and get personalised guidance on your daily dashboard.
Bold colors
With a vibrant aluminium case and bright band colours, Fitbit Versa Lite Edition lets you express yourself in a big, bold way.
Easy to use
With a simple one-button design, Fitbit Versa Lite Edition is easy for anyone to use.